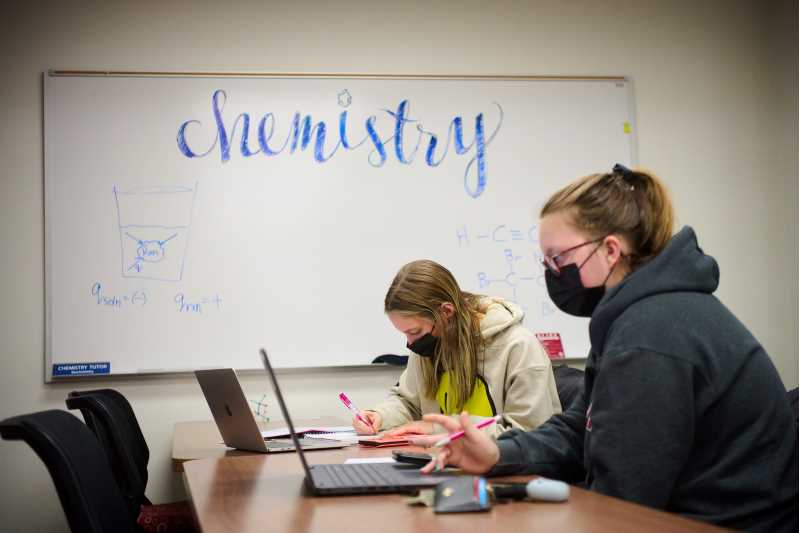 Chemistry students
Confused about chemistry? Not sure where to begin? Come to the learning center and talk to one of our chemistry tutors! Tutors are available for General Chemistry (103/104), Analytical Chemistry (301), Organic Chemistry (250/300/303/304/305), and Biochemistry (250/325).
Tutors in the learning center can help you learn to start (and finish!) chemistry problems by refining your understanding of chemistry concepts and guiding you through example problems.
The purpose of the Murphy Learning Center is to provide tutoring in the listed disciplines at no cost. All students can come to the Learning Center any of the hours listed. Please note that not all tutors can assist with all courses.
Chemistry tutors are supervised by the Chemistry Tutor Coordinator, Dr Yevgeniya Turov. Specific questions about chemistry tutors can be directed to yturov@uwlax.edu.
Here at the Murphy Learning Center, our tutors are all friendly, qualified individuals. All of our tutors have gotten good grades in the classes they tutor and have been recommended by faculty from their department. In addition to their knowledge our tutors are now taking a class designed to make them effective tutors. Meet our tutors!
Chemistry tutor coordinator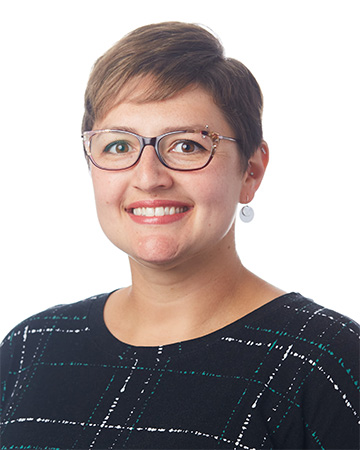 Zella Cassar
Major: Biochemistry, Pre-Veterinary
About me: I am from Kenosha, Wisconsin. After graduation I plan to take time off of school so that I can move far away from the cold weather and gain citizenship in a different state while working as a forensic scientist. After that I will either apply to vet school or pursue a PhD in Biochemistry. Right now I work at a dog daycare, but when I do have free time I enjoy napping, drawing, taking drives, watching movies, playing board games, or being around the people I love.
Study tips: Write things down! Make flashcards for things you have to memorize but rather than try to think of the answer, try writing what's on the back of the card. Do all practice problems assigned, and do the ones you struggles on twice. Don't try to work everything out in your head. When you're stuck on something write down what you know and always try to break a problem down into its more simple components rather than becoming overwhelmed by the bigger picture.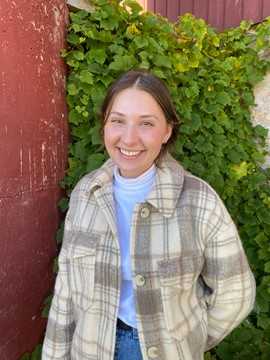 Olivia Endries
Major: Biology, Minor: Chemistry and Psychology
About Me: I am a Biology major and Chemistry and Psychology minor. I am from Fond du Lac, Wisconsin. I enjoy being active, hanging out with friends, cooking, and playing tennis. I love being involved on campus with tutoring, being in clubs, and being a teacher assistant! My plan after my undergraduate career is to continue to graduate school to become a genetic counselor!
Study Tips: My study tip would be to take small sections each day when studying and rewriting the information as much as possible. You should always give yourself a larger span of time to study for an exam instead of cramming it all in at once. Writing it out and trying to recall the information without looking is so helpful as well to work on memorizing material and being able to teach it back to yourself. These are my main study methods that help me to not feel overwhelmed by material and practice active recall of material!
Bryton Foate
Major: Chemistry
About Me: I'm a senior who really likes all things chemistry. I mostly prefer organic chemistry, but everything is amazing! If you have any questions, I'd love to help explain things. After undergraduate, I plan on going to grad school to get my Ph.D in chemistry to teach at a university.
Study Tips: I love working through problems and thinking through processes. I tend to work through a problem and when I get stuck, I can look at my notes to help get me to the answer. Then I will redo that same problem without notes so really cement it in my mind how to solve problems.
Emily Garfoot
Major: Biology, Pre-Med
About me: I am from a very small town in Wisconsin called Seneca. I graduated as the Valedictorian of my small class of only 25 people! I love UW-La Crosse's feeling of community, and I have had so many wonderful classes so far that make me feel incredibly passionate about what I'm working towards. I hope to one day become a dermatologist, as my passion is helping people with their day-to-day issues, and I feel this field of study would be perfect for that.
Study tips: It's never too early to start studying! Whenever I get the chance between classes, I try to read over my notes from previous lectures and start making flashcards or study guides for them. I also definitely recommend doing as many of the book problems that you can because they can help you to see the connections between different concepts that are shown in class. I also recommend using a planner to make sure you're always on top of dates for assignments and exams.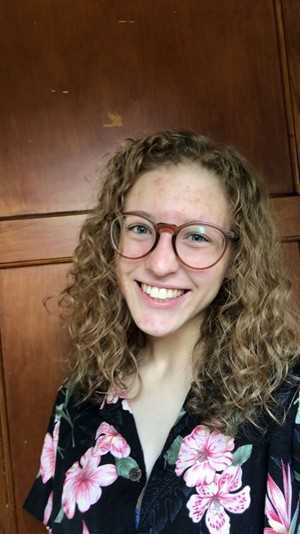 Elise Gerum
Major: Chemistry Education
About Me: I am a junior here at UWL and originally from Milwaukee, WI. I love the outdoors and being active, especially biking and rock climbing. I also run the Gymnastics Club here at UWL and love doing and coaching gymnastics. I have always loved science, but I found a passion for chemistry in high school that I have kept with me ever since.
Study Tips: Make your notes readable. Use color-coding, symbols, or different formats so that you can refer to your notes when working on problems or studying. Also, do the practice problems!
Julia Haarstad
About Me: I am from Owatonna, MN, and in my free time I like to spend time with friends, be active outside, go hammocking, rollerblade, drink coffee, and listen to music! At UWL I'm involved in different clubs and intramurals such as sand volleyball and basketball. After my undergrad I hope to go to medical school and become a physician in a specialty I'm interested in.
Study tip: Make sure you prioritize your time for different classes and assignments and don't procrastinate. If you get behind, everything will keep piling up, so try to stay on top of things. Try to limit your distractions when your studying and make sure you do enough practice before the exams to fully understand the material.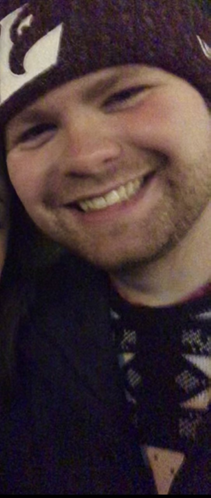 Dylan Kalscheur
Major: Clinical Laboratory Science, Minor: Chemistry
About Me: I am from Middleton, WI near Madison. I grew up working on my family's farm. Outside of class and studying, I love watching marvel movies and hanging out with my friends. I love tutoring chemistry and talking to all the students that come in!
Study Tips: Make quizlets of conceptual topics or information you are expected to memorize, this way you can study on your phone whenever you have a little bit of downtime (repetition is key!)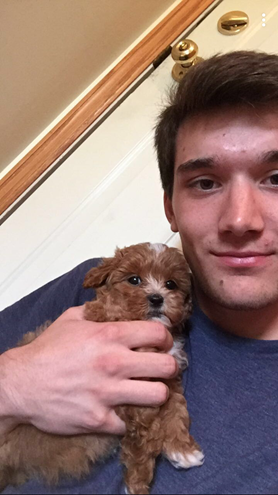 Ben Kossman
Major: Biomedical Science
About Me: I am from a small town Eyota, Minnesota 20 minutes East of Rochester! I enjoy exercising, sports, spending time with family and friends, and video games. I love assisting students with Chemistry related problems, especially organic chemistry due to its puzzle-like reactions. I plan to attend medical school at some point after I finish my undergraduate degree.
Study Tips: The main study tip I would have for students is to stay on top of your classes. This does not mean studying every day all day but reviewing each day's notes for 20 minutes to have that first exposure to the material, making exam studying much easier.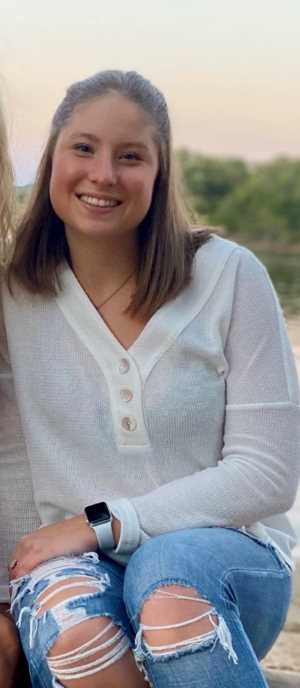 Kaitlyn Michalek
Major: Biology (Pre-Dentistry), Minor: Chemistry and Spanish
About Me: I am from Waukesha, WI and I am a third-year student at UWL. My hobbies include swimming, hiking, running, playing badminton, painting, playing piano, and spending time with friends. I plan to attend dental school after graduating to become a general dentist. I worked as a dental assistant/sterilization tech over the summer for my hometown dentist, and I am currently vice president of Pre-Dental Club. If you need help with organic chemistry, I tutor Wednesdays 4-6pm. I'd be happy to help!
Study Tips: Doing practice problems, using Quizlet, and recalling information are some of the best ways I like to study. While reviewing material, grab a whiteboard and write down what you remember from what you just read/reviewed. Talk out loud and explain in your own words the material. Doing these things with a study buddy will help even more because you can teach and quiz each other.
Christina Nygren
Major: Biology with Pre-Med Concentration, Minor: Neuroscience Interdisciplinary
About Me: I am originally from St. Croix Falls, WI which is about 3 hours north of La Crosse. I enjoy spending quality time with my friends, experimenting in the kitchen, and being active. In addition to working as a Chemistry Tutor, I am involved in Students for Sustainability, Eta Phi Alpha Honor Society, and Pre-Med Club. The reason I chose to be a Chemistry tutor is because I find chemistry to be a lot like learning a new language- to get better you need to speak it! I found I enjoyed talking through chemistry concepts with others and this is part of what makes me a great resource for you! My future career goal is to become a Physician; I am currently undecided on what specialty I would like to go into, but I find neurology and psychiatry especially interesting!
Study Tips: Practice, practice, practice. I do lots of book problems spaced out before the exam which helps me recognize the patterns in word problems that clue you in on how to start. Doing the problems in advance also helps me see what I didn't understand, so I can ask questions at office hours if I have any. I also love to use whiteboards and make diagrams or flow charts which help me see the big picture. Remember to study smart, for shorter periods of time, taking breaks, rather than long periods of time with distractions if you can- this helps prevent burnout. And whatever you do, don't wait until a few days before the exam to review your notes for the first time since lecture!
Lilly Riederer
About Me: I'm from Madison, WI. After I graduate from UWL, I plan to go to grad school for a PhD, probably in something like Pathology or Immunology. In my free time I enjoy playing a lot of video games, reading, rollerblading (I'm not that great), guitar (also not that great) and changing my hair color practically once a month. I also love finding all different kinds of music so feel free to give me music suggestions.
Study Tips: Stay on top of homework, make flashcards, and do lots of practice problems. Do practice problems even when you feel good about the material. It will make you feel more confident and comfortable when the test time comes, alleviating some anxiety. Also, I like to make a notecard while studying for a test (even if I can't use the notecard for the test) because it forces me to process the most important concepts that I need to know for that test.
Amanda Thiers
About me: I am from Manitowoc, Wisconsin. After completing my bachelor's degree, I plan to attend graduate school and become a physical therapist. In my free time I enjoy watching The Office, playing with my dog, drinking coffee, volunteering and watching movies. On campus I am involved in various clubs, and it is a great way to connect with students on campus!
Study Tips: When it comes to homework, don't procrastinate! Work on it right away so have time to go to office hours or the Murphy Learning Center if you need help. As for exams, create a study plan a week or two before the exam so that you have enough time to prepare without cramming. Utilize your resources, and never be afraid to ask for help!
Bella Hebert
Major: Biology, CSH Individualized Option Minor, Pre-PA Track
About Me: I grew up in Waukesha, WI near Milwaukee with a big family and lots to do. I'm currently a senior and applying to PA schools this upcoming semester. As I am President of the UWL Pre-PA club, I am very passionate about the Physician Assistant pathway and helping others with their journey! Outside of class, I spend a lot of time with my boyfriend, our families, and of course their dogs! I love to cycle, hike, and am a neat freak! I also have an obsession for Marvel and Iron Man.
Study Tips: Whiteboards are your #1 fan! Go out and buy yourself a small whiteboard and see if you can get your hands on a used large one. Whether you're using Wittich's whiteboard tables or your own, they are the best study tool. They allow you to draw out concepts, explain ideas or terms, and practice anything and everything no matter the subject. I always know I am prepared when I can write out everything without using my notes.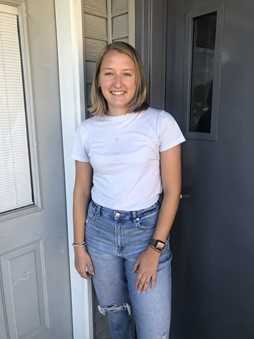 Riley Allison
Major: Biochemistry
About Me: I grew up in Maple Grove, MN which is about 30 minutes outside of Minneapolis. I am currently a junior and would like to go to graduate school to become a physical therapist after completing my undergrad. Some hobbies of mine are running, hanging out with friends, hiking, and reading. At UWL, I am involved in the Pre-PT Club, Red Cross Club, and Running Club.
Study Tips: Study as early as you can. It always helps to know beforehand what some confusions you have are and get them worked out before the exam. That way you can work with a professor on it or come into the tutoring center and ask questions.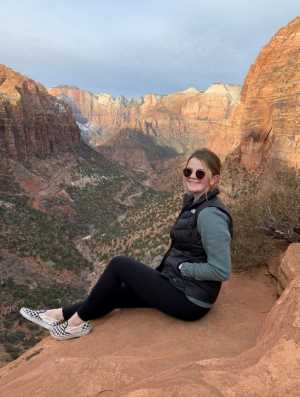 Cailin Schwalbach
Major: Biomedical Sciences, Minor: Chemistry
About Me: I grew up in a small town in northeast Wisconsin named Brillion! In my free time, I like to read, cook, spend time with friends, and spend time outdoors either camping, kayaking, or hammocking. I'm also involved in some clubs on campus, like the American Red Cross Club and Pre-Med Club! In the future, I would like to get my MD and become a licensed physician. I am considering specializing in cardiology or internal medicine.
Study Tips: Find study buddies! Doing schoolwork is much easier and more enjoyable when you have people to work through things with, especially difficult concepts. It's a great way to make friends with people in your classes. Also, remember to be diligent about completing your work and give yourself enough time to do it well.