Confused about chemistry? Not sure where to begin? Come to the learning center and talk to one of our chemistry tutors! Tutors are available for General Chemistry (103/104), Analytical Chemistry (301), Organic Chemistry (250/300/303/304/305), and Biochemistry (250/325). Tutors in the learning center can help you learn to start (and finish!) chemistry problems by refining your understanding of chemistry concepts and guiding you through example problems.
Chemistry students
The purpose of the Murphy Learning Center is to provide tutoring in the listed disciplines at no cost. All students can come to the Learning Center any of the hours listed. Please note that not all tutors can assist with all courses.
Chemistry tutors are supervised by the Chemistry Tutor Coordinator, Dr Yevgeniya Turov. Specific questions about chemistry tutors can be directed to yturov@uwlax.edu.
Here at the Murphy Learning Center, our tutors are all friendly, qualified individuals. All of our tutors have gotten good grades in the classes they tutor and have been recommended by faculty from their department. In addition to their knowledge our tutors are now taking a class designed to make them effective tutors. Meet our tutors!
Chemistry tutor coordinator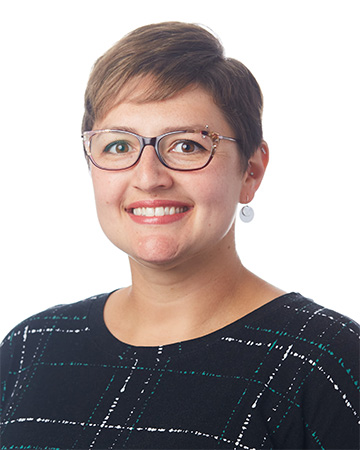 Rose Anderson
About Me: I'm from New Berlin, WI. I may seem shy at first, but once you get to know me I open up. I love hanging out with my close friends and family. I'm treasurer for UWL's Habitat for Humanity Club and I love it. I got to know more people and participate in helping the community. Collge is scary, but also so much fun. You can make some awesome new friends and learn so much. I know the transition to collge can be challenging, but you can do it!
Study Tip: Don't be afraid to seek out help from peers, tutors, or professors. Keep a positive attitude even if a concept or assignment is challenging!
Morgan Beckman
About me: I grew up in Houston, MN on a small hobby farm. I enjoy spending time outdoors when I can. I also love four wheeling, spending time on the river and riding my bike. Most of my family vacations involve traveling to state or national parks and hiking. It is my goal to make it to a state/national park in every state throughout my life. I am working toward being a middle and high school science teacher and hope to teach in a small school district after graduation.
Study Tips: Make yourself an equation sheet. I like having the extra practice of writing out my equations outside of my notebook because then it is easy to reference when I am struggling with a problem. Always do the practice problems. They may not count for your grade but your professors can definitely tell who did practice problems when the exams start.
Rebecca Becker
About me: In my free-time I enjoy playing volleyball, hiking, hammocking, and staying active. I also like to reading and watching scary movies. I hope to go into onto graduate school for occupational therapy after getting my undergraduate degree.
Study Tips: My biggest study tip is flashcards because they allow you to study anywhere at anytime. Repetition is key to learning material, so I also recommend watching videos on important topics that you might not understand, and doing all practice/book problems.
Zella Cassar
About me: I am from Kenosha, Wisconsin. After graduation I plan to take time off of school so that I can move far away from the cold weather and gain citizenship in a different state while working as a forensic scientist. After that I will either apply to vet school or pursue a PhD in Biochemistry. Right now I work at a dog daycare, but when I do have free time I enjoy napping, drawing, taking drives, watching movies, playing board games, or being around the people I love.
Study tips: Write things down! Make flashcards for things you have to memorize but rather than try to think of the answer, try writing what's on the back of the card. Do all practice problems assigned, and do the ones you struggles on twice. Don't try to work everything out in your head. When you're stuck on something write down what you know and always try to break a problem down into its more simple components rather than becoming overwhelmed by the bigger picture.
Allison Coyle
About Me: I like astrology and cryptozoology and, I guess real science is cool too. I also am fond of cats, so if you ever want to show me pictures of your cats or whatever, I'm down. I'm also down to talk about any TV show or movie involving aliens.
Study tip: Do your homework! Do the practice problems your instructor assigns! You won't get better at math or science if you don't practice, even if that seems like the last thing you want to do. This stuff gets easier the more you do it, especially if you challenge yourself to do it without outside help (notes, Google, etc.).
Natalia Draghicchio
About Me: I am from Green Bay, Wisconsin. In my free time I like to spend time with my friends and explore the bluffs or participate in other outdoor activities. I am very involved on campus with different clubs and other extracurricular activities. Getting involved on campus is a great way to meet new people and make the most out of your time here at UWL!
Study tip: The best way to study in my opinion is to force yourself to do all of your homework without your notes next to you. Once you struggle through it, go back through it with your notes to correct any mistakes you made. Doing this forces you to dig into your brain to see what you remember well and what you may need to spend a little more time on!
Alexandra Galbraith
About Me: After graduation I hope to attend grad school to study the neuroscience. I am currently doing toxicology research on snails with Dr. Carmosini and Dr. Sandland. In my free time I like to read, socialize with friends, and listen to live music. I'm a La Crosse native, so if you're looking for things to do or looking for a good place to eat, hit me up!
Study Tips: Improving the way you manage your time is one of the easiest ways to enhance your performance in school. Don't wait until the last minute to get things done. Review notes that you took in class as soon as possible, and ask the professor or other classmates questions about concepts or problems that you don't understand. Get little assignments done early to get them out of the way so you can spend more time studying before crunch time hits.
Emily Garfoot
About me: I am from a very small town in Wisconsin called Seneca. I graduated as the Valedictorian of my small class of only 25 people! I love UW-La Crosse's feeling of community, and I have had so many wonderful classes so far that make me feel incredibly passionate about what I'm working towards. I hope to one day become a dermatologist, as my passion is helping people with their day-to-day issues, and I feel this field of study would be perfect for that.
Study tips: It's never too early to start studying! Whenever I get the chance between classes, I try to read over my notes from previous lectures and start making flashcards or study guides for them. I also definitely recommend doing as many of the book problems that you can because they can help you to see the connections between different concepts that are shown in class. I also recommend using a planner to make sure you're always on top of dates for assignments and exams.
Colin Griffin
About Me: My favorite thing to do while I'm not doing homework or preparing for exams is to go to music festivals all over the world. Upon graduation from UWL, I plan on attending medical school and furthering my knowledge of science in general!
Study Tips: Formulate a general idea of all the topics you are required to know before delving into the specifics; time is limited, and it is imperative that you form a baseline understanding to avoid potentially wasting your time on finite details. Additionally, it is crucial that you apply your knowledge by working through practice problems, as these will often provide alternate ways of wording the concepts to ensure you fully understand the material.
Julia Haarstad
About Me: I am from Owatonna, MN, and in my free time I like to spend time with friends, be active outside, go hammocking, rollerblade, drink coffee, and listen to music! At UWL I'm involved in different clubs and intramurals such as sand volleyball and basketball. After my undergrad I hope to go to medical school and become a physician in a specialty I'm interested in.
Study tip: Make sure you prioritize your time for different classes and assignments and don't procrastinate. If you get behind, everything will keep piling up, so try to stay on top of things. Try to limit your distractions when your studying and make sure you do enough practice before the exams to fully understand the material.
Autumn Handahl
About Me: My hometown is Rochester Minnesota, where I have two awesome dogs, a brother and my parents. I have been at La Crosse for three years now, and love the campus and the students! I enjoy reading, hanging out with friends, working with kids, and I am a huge nerd for things like Lord of the Rings and Harry Potter! I am really excited to be a high school science teacher one day!
Study Tip: Do not procrastinate on studying for tests or working on projects! It makes it really hard to catch up once you start falling behind, so it's best to start studying for classes as soon as possible, and don't be afraid to seek help when you need it!
Lindsay Heagle
About Me: I am from Appleton, Wisconsin. When I have free time (read as – when I'm not studying), I enjoy hanging out with my friends and watching Netflix. I am part of the UWL Women's Ultimate Frisbee team, which keeps me active and involved on campus. In addition to being a tutor, I am the current analytical chemistry prep student. Learning is one of my passions, and I really hope I can help others with their own learning during my time in the tutoring center.
Study tip: It may seem cliché, but practice really does make perfect, or at least makes you a bit more comfortable. Spending that extra time doing homework and textbook practice problems can and will make scary subjects a little less daunting when you have to face them on a test.
Craig Lebakken
About Me: I am originally from Ettrick, WI, but now live on the south side of La Crosse with my wife, Jill. I am a returning student who previously earned an Associate degree in Respiratory Therapy at CVTC in Eau Claire. I still work as a Registered Respiratory Therapist at Sacred Heart Hospital when I find time to pick up shifts in my busy school schedule. I am looking forward to my graduation this coming spring and hope to find a job teaching high school chemistry in the La Crosse area.
Study Tips: Focus on truly understanding the content not just completing your assignments. Use every resource given or suggested by the professor (notes, textbook, practice problems, etc); there is a reason they are providing it to their students.
Kendall Lusty
About me: I grew up in Saint Peter, Minnesota. I love to play all sports, but mostly basketball and golf. When I'm not in class or studying, I'm in the rec playing pick-up basketball games or out on the golf course. I love playing intramurals here at UWL and even played in the intramural state basketball tournament last year.
Study tips: Plan ahead to keep your workload steady. Just because there is nothing due the following day doesn't mean you get a day off. Plan out a certain amount of time every day to study and do homework and work for that whole amount of time. Even if you can cram the night before a test and get a passing grade, you won't retain any of that information and who wants to stay up until 3 am working on homework anyways.
Kayla Manuell
About Me: I am from Rochester, Minnesota. I love hiking and being in the outdoors. My favorite place to hike around La Crosse is up Grandad's Bluff. I love small animals like rodents and their relatives with my favorites being guinea pigs. I nanny during the summer because I love kids. I love the Midwest and am hoping to go to grad school for PT in the area, specifically at UWL!
Study Tips: My best studying tip is to study on your own first before studying with your friends. Teaching your friends is a great way to test your understanding on the subject. Another tip is to do the practice exam if your professor provides one. These are great ways to practice your timing on the exam as well as figure out what materials you are still struggling with.
Ryan Maki
About Me: I am from Shiocton, WI. My hobbies include fishing, hiking, camping, and pretty much anything outdoors. If I'm not outside, you will probably find me watching movies or sit coms, listening to metal music, or playing tabletop games with my friends. I also love dogs and find it difficult to let a good pupper walk past on the street without petting it. I am heavily involved in the chem/biochem club here on campus, so if you have any questions about it feel free to ask!
Study Tips: Chemistry is largely about relating concepts to specific topics, usually through mathematics. The best way I have found to learn and remember how/when/why to do certain steps in working through a problem is repetition. Practice problems, preferably of a broad range or of the type your professor normally writes, are a great tool for learning. Solving problems becomes much easier when you practice working through different types rather than reading pages in a textbook about how to do them.
McKenna Morrow
About Me: Here at UWL I am involved in clubs and am a TA for A&P lab alongside of being a tutor. After undergrad I hope to go to medical school in hopes of becoming an OB/GYN. In my free time I like to spend time with family and friends, stay active and travel. Some of my most recent travels have been to Budapest, Guatemala and Tennessee- ask me about them if you want a break from studying!
Study Tip: Ask questions and use your previous exams/ class problems to study! Your teacher is your best resource, so doing practicing problems that they wrote really help you figure out what to focus on to study and how they will word questions for future exams.
Kaylee Morton
About Me: I am from Sheboygan, Wisconsin. In my free time I love to watch scary movies, spend time with my family, and walk my dogs.
Study tip: Read your textbooks and do practice problems every day.
Justin Ratkovec
About me: When I'm not in class or studying, I enjoy reading, watching movies, and cooking. My current plan is to go onto graduate school for chemistry and eventually research something I am deeply passionate and curious about.
Study Tips: Use all your resources available to you such as your professor's office hours, your textbook, and of course the MLC learning center. Also, try to go a layer deeper than what you are supposed to know for the class on complicated topics. So if a topic is complicated for you, try to ask why it makes sense for it to be that way instead of just accepting that fact on the surface.
Lilly Riederer
About Me: I'm from Madison, WI. After I graduate from UWL, I plan to go to grad school for a PhD, probably in something like Pathology or Immunology. In my free time I enjoy playing a lot of video games, reading, rollerblading (I'm not that great), guitar (also not that great) and changing my hair color practically once a month. I also love finding all different kinds of music so feel free to give me music suggestions.
Study Tips: Stay on top of homework, make flashcards, and do lots of practice problems. Do practice problems even when you feel good about the material. It will make you feel more confident and comfortable when the test time comes, alleviating some anxiety. Also, I like to make a notecard while studying for a test (even if I can't use the notecard for the test) because it forces me to process the most important concepts that I need to know for that test.
Katie Sebranek
About me: I'm an aspiring podiatrist who also happens to be a super fan of The Office and a CrossFitter. I'm fueled by sarcasm and coffee and love to hike up the bluffs and improve my painting skills in my free time. I do research on campus with Dr. Cooper where we study blood clotting in hibernating 13-line ground squirrels.
Study tip: Find others in your class to review concepts with. Being able to explain a concept to someone else helps ensure that you full understand what you are learning and deepens your own understanding. Most importantly, ask questions and go to office hours!
Erin Stueber
About Me: After graduation, I plan to earn my master's degree in Physician Assistant Studies and eventually work in primary care. In my free time I enjoy going for walks, hanging out with my friends (which usually involves coffee and finding cool things to do in La Crosse), watching movies, and hammocking. I am involved in a few different clubs on campus and spend time volunteering, mostly with the Gunderson Biobank. I am also excited to be going to Guatemala on a medical mission trip this winter!
Study Tips: I think effective studying starts with being in a quiet and distraction-free environment. Using flash cards, doing practice problems, and teaching others are all great ways to learn and solidify information. Also, take advantage of resources such as office hours, tutoring, and open labs!
Amanda Thiers
About me: I am from Manitowoc, Wisconsin. After completing my bachelor's degree, I plan to attend graduate school and become a physical therapist. In my free time I enjoy watching The Office, playing with my dog, drinking coffee, volunteering and watching movies. On campus I am involved in various clubs, and it is a great way to connect with students on campus!
Study Tips: When it comes to homework, don't procrastinate! Work on it right away so have time to go to office hours or the Murphy Learning Center if you need help. As for exams, create a study plan a week or two before the exam so that you have enough time to prepare without cramming. Utilize your resources, and never be afraid to ask for help!
Gina Wade
About Me: After graduation, I hope to continue lab work and may pursue a career in industry. I am currently involved in research on HpmA with Dr. Grilley and Dr. Weaver and lead the Chemistry/Biochemistry Club here on campus. In my spare time, I love to play guitar and cello, drink coffee, and play tennis!
Study Tips: Practice, of course. I also recommend studying in a quiet space away from potential distractions. Quiet environments can really make a difference! Explaining concepts and problems to other people, maybe friends or classmates, can also help solidify information. Being able to recite your notes does not help reinforce content! If you can teach someone else a concept and put it into our own words, however, you'll probably understand it better.