Confused about chemistry? Not sure where to begin? Come to the learning center and talk to one of our chemistry tutors! Tutors are available for General Chemistry (103/104), Analytical Chemistry (301), Organic Chemistry (250/300/303/304/305), and Biochemistry (250/325). Tutors in the learning center can help you learn to start (and finish!) chemistry problems by refining your understanding of chemistry concepts and guiding you through example problems.
Chemistry students
The purpose of the Murphy Learning Center is to provide tutoring in the listed disciplines at no cost. All students can come to the Learning Center any of the hours listed. Please note that not all tutors can assist with all courses.
Chemistry tutors are supervised by the Chemistry Tutor Coordinator, Dr Yevgeniya Turov. Specific questions about chemistry tutors can be directed to yturov@uwlax.edu.
Here at the Murphy Learning Center, our tutors are all friendly, qualified individuals. All of our tutors have gotten good grades in the classes they tutor and have been recommended by faculty from their department. In addition to their knowledge our tutors are now taking a class designed to make them effective tutors. Meet our tutors!
Chemistry tutor coordinator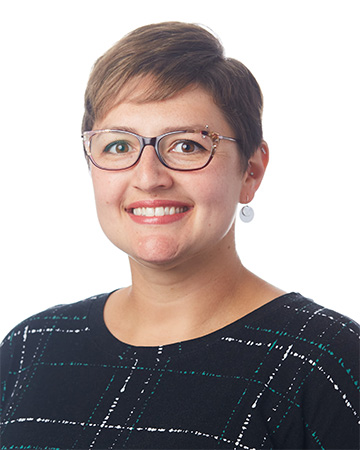 Morgan Beckman
About me: I grew up in Houston, MN on a small hobby farm. I enjoy spending time outdoors when I can. I also love four wheeling, spending time on the river and riding my bike. Most of my family vacations involve traveling to state or national parks and hiking. It is my goal to make it to a state/national park in every state throughout my life. I am working toward being a middle and high school science teacher and hope to teach in a small school district after graduation.
Study Tips: Make yourself an equation sheet. I like having the extra practice of writing out my equations outside of my notebook because then it is easy to reference when I am struggling with a problem. Always do the practice problems. They may not count for your grade but your professors can definitely tell who did practice problems when the exams start.
Kennedy Bussan
About me: I am from Waunakee, WI. I love being outside hiking, hammocking, or rollerblading with my buddies or family. I am also a huge fan of music and movies. After UWL, I hope to get my masters in Chemistry and become a high school or tech school professor.
Study tip: My study tip is to start early and to redo all of the problems you struggled with during the unit. I always mark off the problems I have questions on and I create a practice quiz with them. This is great because it gives you the opportunity to try them again and refresh your brain on concepts that may be slightly confusing. At the end of your study session walk away knowing that you did the best you could.
Zella Cassar
About me: I am from Kenosha, Wisconsin. After graduation I plan to take time off of school so that I can move far away from the cold weather and gain citizenship in a different state while working as a forensic scientist. After that I will either apply to vet school or pursue a PhD in Biochemistry. Right now I work at a dog daycare, but when I do have free time I enjoy napping, drawing, taking drives, watching movies, playing board games, or being around the people I love.
Study tips: Write things down! Make flashcards for things you have to memorize but rather than try to think of the answer, try writing what's on the back of the card. Do all practice problems assigned, and do the ones you struggles on twice. Don't try to work everything out in your head. When you're stuck on something write down what you know and always try to break a problem down into its more simple components rather than becoming overwhelmed by the bigger picture.
Josh Courtney
About me: I'm from Janesville, WI. When I'm not studying or doing research with Dr. Hammers, I like watching movies, going on runs, or playing games with my friends. I'm basically always listening to music. I plan to go to grad school somewhere warm for a PhD in Chemistry.
Study tip: Make friends and make new problems for each other. This is especially helpful for Organic Chemistry. You should also read your textbook before lectures, so you have an idea of what is going to be talked about and have your questions ready for your professor.
Allison Coyle
About Me: I like astrology and cryptozoology and, I guess real science is cool too. I also am fond of cats, so if you ever want to show me pictures of your cats or whatever, I'm down. I'm also down to talk about any TV show or movie involving aliens.
Study tip: Do your homework! Do the practice problems your instructor assigns! You won't get better at math or science if you don't practice, even if that seems like the last thing you want to do. This stuff gets easier the more you do it, especially if you challenge yourself to do it without outside help (notes, Google, etc.).
Olivia Endries
About me: I am a Biology major and Chemistry and Psychology minor. I am from Fond du Lac, Wisconsin. I enjoy being active, hanging out with friends, cooking, and playing tennis! I love being involved on campus, as I am in clubs and play intramural tennis! My plans after my undergraduate career is to continue on to go to graduate school to become a physician assistant!
Study tip: My study tip would be to take small sections at a time when studying. You should always give yourself a larger span of time to study for an exam instead of cramming it all in. By this method, it's creates a great way to study a small amount of information each day and not have to feel overwhelmed with an overload of material to learn closer to the exam date.
Bryton Foate
About me:
I'm from Green Bay, right around Lambeau and I really like technology, chemistry, and video games. So, if you've found a cool video game, come talk to me! I plan on going to graduate school to get my Ph.D. in organic synthesis or something close to that.
Study Tips:
I recommend trying book problems without notes and then if you get stuck, go back, and look at the notes or how the book solves those problems. Once you've got an understanding of that, try, and finish the problem you've already started then finish it again from start to finish to make sure you know how to solve it!
Emily Garfoot
About me: I am from a very small town in Wisconsin called Seneca. I graduated as the Valedictorian of my small class of only 25 people! I love UW-La Crosse's feeling of community, and I have had so many wonderful classes so far that make me feel incredibly passionate about what I'm working towards. I hope to one day become a dermatologist, as my passion is helping people with their day-to-day issues, and I feel this field of study would be perfect for that.
Study tips: It's never too early to start studying! Whenever I get the chance between classes, I try to read over my notes from previous lectures and start making flashcards or study guides for them. I also definitely recommend doing as many of the book problems that you can because they can help you to see the connections between different concepts that are shown in class. I also recommend using a planner to make sure you're always on top of dates for assignments and exams.
Elise Gerum
About me: I grew up in Milwaukee, WI and I plan to return home to teach after college. Here in La Crosse I love spending time outdoors hiking and biking, and I really love rock climbing! I am also a co-president of the UWL Gymnastics Club here on campus and I coach gymnastics back home. In my free time I love to get outside, hang out with friends, read, paint, and cook! I am also a music fanatic. Some of my current favorites are Pavement, Sufjan Stevens, and the Mountain Goats. After I graduate college I plan to return to Milwaukee and teach chemistry, as well as try to get more young girls involved in STEM fields.
Study tips: Rewrite your notes! When you're in lecture, it's often difficult to take good quality notes. The best thing to do is to take your messy notes and rewrite them as soon as you can after class. This will give you neater notes to look back at, but it also helps you commit the information to memory. Also, do all the extra review that your professor gives you! It's time consuming but it'll help in the long run.
Julia Haarstad
About Me: I am from Owatonna, MN, and in my free time I like to spend time with friends, be active outside, go hammocking, rollerblade, drink coffee, and listen to music! At UWL I'm involved in different clubs and intramurals such as sand volleyball and basketball. After my undergrad I hope to go to medical school and become a physician in a specialty I'm interested in.
Study tip: Make sure you prioritize your time for different classes and assignments and don't procrastinate. If you get behind, everything will keep piling up, so try to stay on top of things. Try to limit your distractions when your studying and make sure you do enough practice before the exams to fully understand the material.
Lindsay Heagle
About Me: I am from Appleton, Wisconsin. When I have free time (read as – when I'm not studying), I enjoy hanging out with my friends and watching Netflix. I am part of the UWL Women's Ultimate Frisbee team, which keeps me active and involved on campus. In addition to being a tutor, I am the current analytical chemistry prep student. Learning is one of my passions, and I really hope I can help others with their own learning during my time in the tutoring center.
Study tip: It may seem cliché, but practice really does make perfect, or at least makes you a bit more comfortable. Spending that extra time doing homework and textbook practice problems can and will make scary subjects a little less daunting when you have to face them on a test.
Dylan Kalscheur
About me: I am from Middleton, Wisconsin. After I graduate from UWL, I plan on working as a medical technologist and hopefully one day go to school to become a PA. Outside of school I enjoy playing videogames and I recently have gotten into collecting Pokémon cards (don't knock it till you try it!)
Study tip: Be an active participant in the class. It makes the class more enjoyable and it might lead to a connection with a professor.
Ben Kossman
About me: After graduation I hope to attend medical school. I am currently doing plant cell research with Dr. Sanderfoot. In my free time I enjoy spending time with friends/family, listen to music, and play videogames, and hike around La Crosse.
Study Tips: Stay on top of the material. I know this is cliché but after each lecture if you spend even just a half hour reviewing the material. When it comes time to study for the exam you will realize this is not the first time you have seen this material and it will but much more manageable. Another study tip is to study in groups. This allows you to bounce concepts and ideas off of each other.
Ryan Maki
About Me: I am from Shiocton, WI. My hobbies include fishing, hiking, camping, and pretty much anything outdoors. If I'm not outside, you will probably find me watching movies or sit coms, listening to metal music, or playing tabletop games with my friends. I also love dogs and find it difficult to let a good pupper walk past on the street without petting it. I am heavily involved in the chem/biochem club here on campus, so if you have any questions about it feel free to ask!
Study Tips: Chemistry is largely about relating concepts to specific topics, usually through mathematics. The best way I have found to learn and remember how/when/why to do certain steps in working through a problem is repetition. Practice problems, preferably of a broad range or of the type your professor normally writes, are a great tool for learning. Solving problems becomes much easier when you practice working through different types rather than reading pages in a textbook about how to do them.
Kaitlyn Michalek
About Me: I am from Waukesha, WI. Some of my hobbies include swimming (Go Eagles!), hiking, running, painting, watching movies, playing board games, and playing piano. My career goal is to be a general dentist. I grew up having amazing dentists who inspired me to pursue this career, and many of my personal traits align with dentistry, such as being detail-oriented, organized, and having a passion for serving others in a health-related field.
Study Tips:
S
tay as active as you possibly can (especially since many of us are sitting all day on our computers)! Exercising helps reduce stress and it is a great confidence booster. Also, don't forget to t
ake a few short mental breaks while you are studying, especially if you are spending hours to study. This helps break up the material and gives your brain some time to process what you've learned. And finally, ask questions when you are confused! Your professors are there to help you.
Jena Monroe
About me: I am from Slinger, WI. In my free time I like to spend time outside hiking or hammocking, and I also like to be creative. After graduation I am planning on staying in the La Crosse area to teach chemistry at the high school level.
Study tip: I think my biggest study tip is to work on time management. Chances are your exams and assignments for multiple classes are going to overlap, so planning ahead and prioritizing study times for each class and exam is so important!
Kaylee Morton
About Me: I am from Sheboygan, Wisconsin. In my free time I love to watch scary movies, spend time with my family, and walk my dogs.
Study tip: Read your textbooks and do practice problems every day.
Christina Nygren
About me: My name is Christina Nygren, I'm a sophomore biology major with an interdisciplinary neuroscience minor. My current career interest is in healthcare. My hobbies include hiking, cooking, and trying new kinds of tea!! I took general chemistry my freshman year and I am currently in organic chemistry. My interest in chemistry started in high school, where I was able to develop a foundational knowledge that still helps me in my chem classes today. Chemistry tends to be one of the more difficult subjects to keep up with in college for many people (including myself!), so I wanted to help students by sharing tips for success!
Study tips: One of my most important tips is to do practice problems in the book and at the end of chapters!! Find worked out example problems in the book to guide you if you get stuck, and if you're still stuck, attend office hours. That is what got me through, but I understand everyone learns differently, so it is important to find what works best for you. If you'd like more tips or help with homework feel free to drop in on Chemistry Tutoring and we can help!
Lilly Riederer
About Me: I'm from Madison, WI. After I graduate from UWL, I plan to go to grad school for a PhD, probably in something like Pathology or Immunology. In my free time I enjoy playing a lot of video games, reading, rollerblading (I'm not that great), guitar (also not that great) and changing my hair color practically once a month. I also love finding all different kinds of music so feel free to give me music suggestions.
Study Tips: Stay on top of homework, make flashcards, and do lots of practice problems. Do practice problems even when you feel good about the material. It will make you feel more confident and comfortable when the test time comes, alleviating some anxiety. Also, I like to make a notecard while studying for a test (even if I can't use the notecard for the test) because it forces me to process the most important concepts that I need to know for that test.
Erin Stueber
About Me: After graduation, I plan to earn my master's degree in Physician Assistant Studies and eventually work in primary care. In my free time I enjoy going for walks, hanging out with my friends (which usually involves coffee and finding cool things to do in La Crosse), watching movies, and hammocking. I am involved in a few different clubs on campus and spend time volunteering, mostly with the Gunderson Biobank. I am also excited to be going to Guatemala on a medical mission trip this winter!
Study Tips: I think effective studying starts with being in a quiet and distraction-free environment. Using flash cards, doing practice problems, and teaching others are all great ways to learn and solidify information. Also, take advantage of resources such as office hours, tutoring, and open labs!
Amanda Thiers
About me: I am from Manitowoc, Wisconsin. After completing my bachelor's degree, I plan to attend graduate school and become a physical therapist. In my free time I enjoy watching The Office, playing with my dog, drinking coffee, volunteering and watching movies. On campus I am involved in various clubs, and it is a great way to connect with students on campus!
Study Tips: When it comes to homework, don't procrastinate! Work on it right away so have time to go to office hours or the Murphy Learning Center if you need help. As for exams, create a study plan a week or two before the exam so that you have enough time to prepare without cramming. Utilize your resources, and never be afraid to ask for help!
Morgan Tressemer
About me: I am from a small town in southern Wisconsin and found my love for science in high school. Science has always fascinated me so I continued to study it here at UWL. In my free time, I love to go outside, spend time with my friends, and take care of my many plants!
Study tips: My favorite way to study is by creating my own study guide the summarizes the topics I have learned. It forces you to review all of the material and is a great way to find areas that you may need to spend more time studying. It is also very important to find a place and time to study where you can focus on studying.