The MLC is Open for Virtual Business!
The MLC is open for tutoring during the summer! We are using WebEx to continue to offer tutoring for summer sessions. The Writing Center and Public Speaking Center are both offering tutoring via appointment, as they always have done. If you have any questions, please email lbaines@uwlax.edu
Start by finding the subject you want under "schedule" in the menu on the left side of this page.
How to access WebEx video sessions
Click on "Schedule" in the page menu on the left.
Choose the subject you want tutoring for.
Scroll down, click on the "Tutoring schedule" tab.
Look at the schedule. Choose a tutor who is working at the time you need. If you have connectivity issues, you can email the tutor a question.
Click on their WebEx link for a video tutoring session.
Follow the on-screen instructions. You will be given the option of installing the WebEx software, or joining via your browser. The app gives more options, so that is preferable.
Most tutoring is drop-in, so there might be other students in the room. The tutor will assist you as soon as they can. You can listen in too (mute your mic, if you are just listening), and also contribute, if you like, just like in the physical MLC!
WebEx have a FAQ here: https://www.webex.com/faqs.html
Come receive help from our tutors. They will be tutoring in the Murphy Learning Center room 251. ESC 101 Earth Environments
Geography tutor coordinator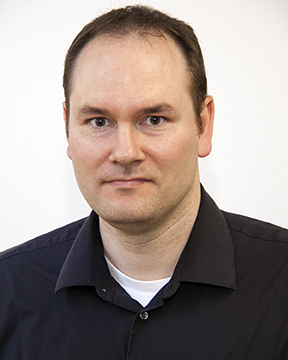 Geography tutors
Here at the Murphy Learning Center, our tutors are all friendly, qualified individuals. All of our tutors have gotten good grades in the classes they tutor and have been recommended by faculty from their department. In addition to their knowledge our tutors are now taking a class designed to make them effective tutors. Meet our tutors!
Jack Radenz
About me: I am from Wausau, WI. I love to travel and go to places I've never been before. I save most of my money up and head out to West with my buddy at the end of each summer. This summer I was fortunate enough to conduct research in Nepal. We hiked through the Himalayan Mountains. If I am not sitting around the living room goofing around with my buddies, I am probably at a country concert, hunting, or watching some type of sporting event.

Study Tip: Relax. One test never defined anyone's life. If you have a hard time studying for it find some way to make it relevant and important to you.

Jackson Bryant
About Me: I am from Verona, Wisconsin. In my free time I like to go outside and find something to do. I love to ride my bike, fish and golf even though I am not very good at it. I am the Vice President of the Geography Club and enjoy the field a lot. I am always excited to meet new people and find out what we have in common. I really enjoy sports, so I may say something about sports while you are in the tutor center. I am always willing to help people learn, especially if I can tell that you are putting in the effort!
Study Tips: Don't wait until the last night to cram for an exam because the stress will cause a lower grade. Also, don't be afraid to use office hours. Tutors are a wonderful resource but there is no better source than the professor that is testing you!
Please check back for available tutoring hours in fall 2020.