Psych tutors are located in Murphy 273! Go left at the bridge on the 2nd floor.
MLC
Psychology tutor coordinator
Here at the Murphy Learning Center, our tutors are all friendly, qualified individuals. All of our tutors have gotten good grades in the classes they tutor and have been recommended by faculty from their department. In addition to their knowledge our tutors are now taking a class designed to make them effective tutors. Meet our tutors!
Emily Veroeven
Major: Psychology
About Me: I am from a senior and graduating in Spring 2022, with a major in Psychology and minor in Sociology! After I graduate from UWL with my undergrad, I plan to attend grad school with the goal of becoming a Clinical Psychologist! I love to hang out with friends and family, be active, and to travel.
Study Tips: Always attend class and take notes in a way that will benefit you the best personally. For me, examples are extremely helpful so when I take notes, I always think of a personal example to help keep it locked in my brain. Also do not procrastinate! Studying 1-2 weeks in advance for an exam will not only help you for the exam, but help you remember the material long term.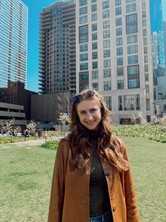 Averi Linz
Major: Psychology
About Me: I am a senior and graduating this December! In my free time, I like to try new restaurants & coffee shops, go shopping, and do group fitness classes. I also really love to travel; my favorite trip I've taken was to Germany!
Study Tips: When studying, quiz yourself and practice explaining what you've learned – don't just reread your notes. I really like using flashcards on quizlet!

Erin Carey
Major: Psychology
About Me: I am a junior and plan to graduate next December! I will be applying to Physician Assistant school after I graduate and possibly taking a gap year to travel. I would love to one day specialize in pediatrics or dermatology as a PA! Some things I enjoy outside of school and work are going for walks, doing pilates/yoga, spending time with my family/friends, and traveling.
Study Tips: Do your best to not cram! It helps you to remember concepts better and makes you feel more confident going into the exam. Also, studying with friends/classmates can help you to pick up on things that you didn't understand before and give you a different approach to the material.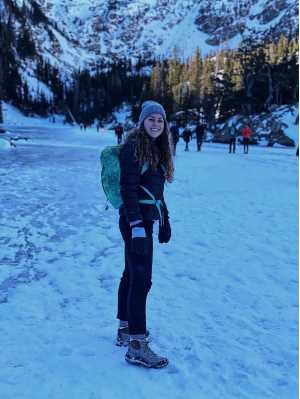 Katie Banie
Major: Psychology
About Me: I am a senior, graduating this spring. I am planning to attend graduate school to obtain my degree to become a School Psychologist. I am on the UWL Women's Track and Field Team, but in my free time, I love to hike, go to coffee shops, read, and spend time with my family and friends. I also love traveling. France is currently my favorite place I have visited.
Study Tips: Study ahead! It is easier said than done when you have a busy schedule but doing little bits and pieces at a time is going to help you retain the information better. Connect concepts and relate them to previous knowledge. Additionally, quiz yourself on the material and do not skip over things you "think you know." Challenge yourself and be thorough in your studying.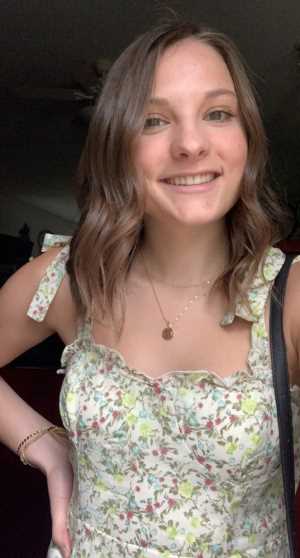 Miranda Delmedico
Major: Psychology
About Me: I am a senior graduating this December. My plan after graduation is to apply to physicians assistant programs. Some things I enjoy doing outside of school/classes are cooking, running, boating, shopping, and traveling! :)
Study Tips: Plan ahead! Don't wait until the day before a test to cram. Instead, try to work in small study sessions several days in advance for a test. I also find flashcards to be very useful and focusing on learning objectives while studying to be helpful 😊