Posted 1:20 p.m. Tuesday, Aug. 31, 2021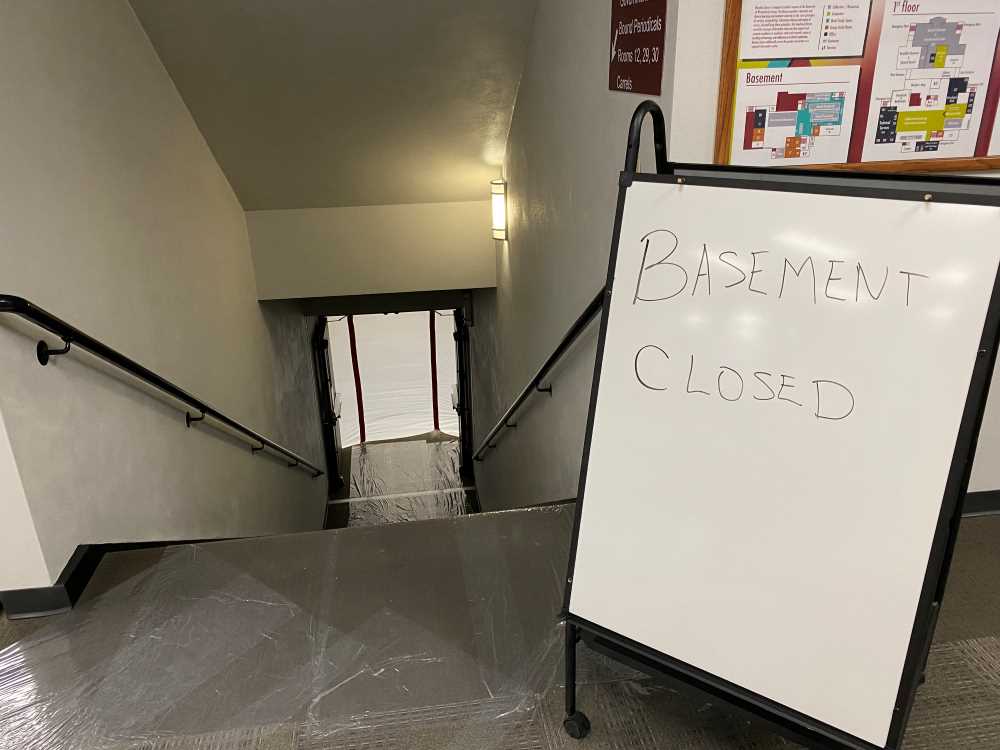 Work underway to repair recent flood damage
Update - August 30
After further investigation, water damage in the library's basement is more significant than originally thought. Unfortunately, this means the basement must remain closed until full repairs can be made, with an estimated project completion timeline of mid-Spring Semester 2022.
All materials and furniture located in the basement have been relocated and will remain unavailable during this time. Materials will be labeled in the catalog to reflect their availability. Some of these resources may be available from other libraries and can be requested via UW System Resource Sharing or InterLibrary Loan at no cost to users.
The main elevator is now operable and can be used to access the 2nd floor of the library.
Update - August 11
Due to damage caused by extensive flooding from recent storms, the basement of Murphy Library is currently closed. A mitigation team is in place to determine the extent of the damage and make repairs.
All government documents, bound print journals, compact materials and maps housed in the basement will be unavailable during this time.
The main elevator is currently inoperable. The south elevator is available to anyone requiring mobility assistance to the 2nd floor of the library. Please ask at the Help Desk if you require assistance.
In the time leading up to the start of the semester we will be reevaluating the situation and will communicate operational status as soon as the basement has been deemed accessible.
Thank you for your patience during this time.