Posted 8:04 a.m. Sunday, April 24, 2022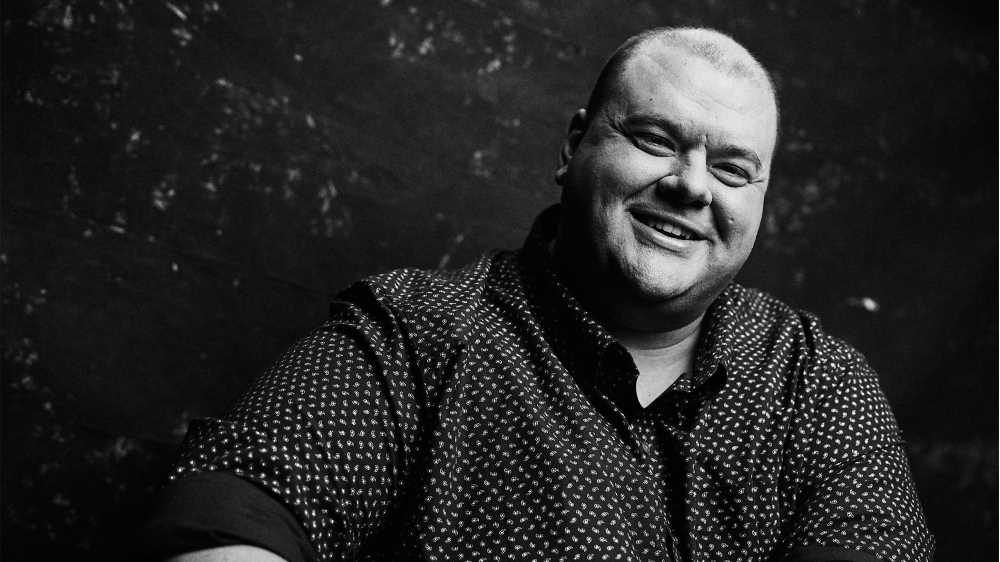 Justin Schmitz is a fast-rising star in theatrical hotbed of D.C.
Editor's note: This is the second of a series of five articles introducing recipients of the UWL Alumni Association's Distinguished Alumni Awards. See all 2022 award recipients.
He's impressive with his creative, cutting-edge sound design for theater. In fact, he's so creative that he's even making waves with those who are deaf, allowing them to experience and enjoy audible theatrics in new, bold ways.
Justin Schmitz, who started his early theatrical profession fine-tuning sound on the stage of UW-La Crosse's Toland Theatre, has taken his talents to Washington, D.C., the country's second largest theater city.
David Kilpatrick, director of education programs and productions for D.C.'s John F. Kennedy Center for the Performing Arts, says Schmitz stands out for his distinction in sound design, as well as his fearless and collaborative exploration of how sound design affects audiences and storytelling. He says Schmitz's bridge-building savviness is helping him shape what's ahead for the creative theater field.
"He has emerged as a young leader on a national scale in theatrical sound design," notes Kilpatrick. "He is one with the right mix of professionalism and intelligence to make a difference in shaping the field's future."
Schmitz is also known for his innovative and heartfelt work with the theater and dance program at Washington, D.C.'s Gallaudet University.
Ethan Sinnott, professor and director of the program, says Gallaudet is fortunate to have Schmitz, whom he calls a fast-rising star in the theatrical hotbed of D.C., be so supportive of its programming. He appreciates Schmitz's keen interest in developing strategies to synthesize sound design for deaf theater.
"As an artistic collaborator, Mr. Schmitz has always exhibited a sensitivity to the deaf-oriented nature of Gallaudet and its community in his pursuit of the seemingly paradoxical challenge of designing sound for deaf theatre," explains Sinnott.
As a freelance sound designer and composer, Schmitz has earned numerous awards. He takes his craft to numerous theater projects in many states.
Rada Distinguished Alumni Award
Recognizes alumni who have graduated within the last 20 years, achieved professional distinction and taken part in humanitarian activities. Professor emeritus Ron Rada and his wife, Jane, created the award in 2002.
Justin Schmitz, '11
Innovator, leader in theatrical sound design, valued partner and collaborator for Gallaudet University theater and dance programs.
Freelance sound designer and composer in the Washington, D.C. area and regionally across the nation including the John F. Kennedy Center for the Performing Arts.
Awarded John F. Kennedy Center for the Performing Arts and the Kenan Institute Fellowship 2015-16; Carnegie Hall performer; Helen Hays nominations; others.
Bachelor's in theater design and technology, 2011; Master of Fine Arts, University of North Carolina School of the Arts, 2015.
Nominate deserving alumni
Nominate deserving UWL alumni for the university's distinguished alumni awards. Simply fill out the nomination form; the Alumni Office will contact nominees.
Nominations are accepted throughout the year. They must be received by Oct. 1 to be considered for the award the following year.
See all past recipients .
Here are the award criteria.