Organization for Campus Women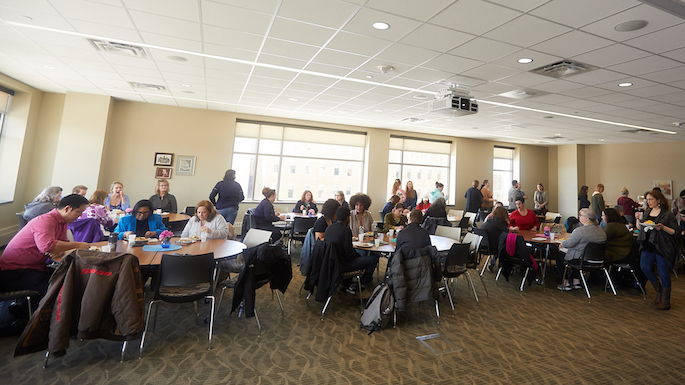 What is Organization for Campus Women?
Organization for Campus Women is a group of UW-La Crosse faculty and staff dedicated to connecting people across campus and promoting equal opportunity for all women. The group organizes events; collaborates with local, state and national organizations; and launches service projects to promote communication and collaboration among women and enhance the status of women.
OCW also supports an annual scholarship, the Jean L. Foss and Norene A. Smith OCW Scholarship, to assist non-traditional women students affiliated with UWL.
The organization is currently inactive due to lack of interest. For inquiries, please contact Karmin Van Domelen.
Join or renew membership
Faculty and staff can join OCW at any time. Join or renew by filling out the online membership form. Learn more about membership or become a member by contacting Lema Kabashi, OCW membership committee member, lkabashi@uwlax.edu or 608.785.8143. Membership dues are $10 per year.
To learn more about OCW, explore this site or read our membership newsletter online.