Fall Dates: October 8 to Dec 7, 2018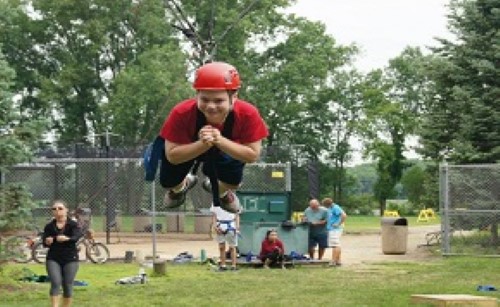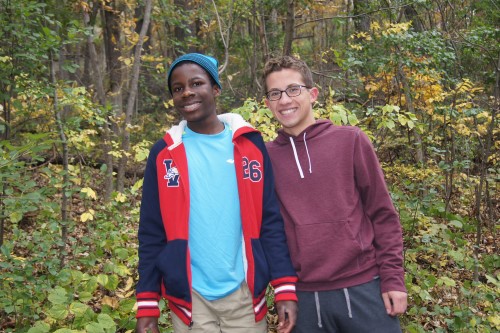 The primary goal of the UW-La Crosse program is to increase physical activity time and opportunities for children and adults with disabilities through a unique mentoring relationship with a university student.
What are the benefits of the physical activity mentoring program?
Increased physical activity levels and opportunities to play and move.
Learn new physical activities, sports, and games.
Practice skills taught in school in community-based programs and facilities.
Gain experiences in new settings for social skill development.
Develop a meaningful relationship with a college student mentor.
Enhance life skills that can be used at home, school, and in the neighborhood.
How do I enroll someone in the program?
Complete and submit mentee application
Contact the Program Coordinators: Alyssa Trad and Paul Kroska (785-8695) or Director, Dr. Garth Tymeson (785-5415), if you have questions.
Staff members review each application for abilities, interests, and experiences to determine a best match with available mentors. The program staff will facilitate a meeting to introduce mentor, mentee, and parents.
What are my requirements as a parent/guardian?
Once accepted into the program, communicate with mentor to arrange weekly physical activity days and times.
Encourage daily physical activity and be active with your child at least 3 out-of-school times a week.
Provide transportation if needed and provide suitable clothing or shoes (i.e. sneakers, swim suits, nutritious snacks for longer sessions etc.)
What types of physical activity can be done in the program?
Physical activities are planned to meet the interests and needs of the mentee. They depend on age, interest, goals and ability of each mentee. Both indoor and outdoor activities can be included and could include basic skills like throwing and catching or more specific skills for a sport the mentee is involved in. Parents and Physical Educators' suggestions are often used.
How long is the program and how many hours each week?
The mentoring program is composed of 8-week sessions. Each week, mentors provide a minimum of two, 1-hour activity lessons.
Who are the physical activity mentors?
Current UW-La Crosse students serve as physical activity mentors. They can be from all academic majors. All mentors must successfully pass criminal background checks and have current first aid and CPR certifications. Before participating in the program, each mentor attends a training by the program staff.
What equipment is available for physical activities?
The program provides most necessary physical activity equipment. Mentors can contact program staff to reserve, pick up and return equipment. Parents may provide equipment for some activities.
Where can physical activities take place?
On-campus sites: Eagle REC Center and Mitchell Hall (including the swimming pool, indoor climbing walls, tracks, and wellness centers).

Persons must be seven (7) years or older to use

the

EAGLE REC Center.

Off-campus sites include YMCAs, Boys and Girls Clubs, and bowling facilities, outdoor parks, biking/walking/running/hiking trails, and courts.
All physical activity sites must be approved by program staff.
With permission, activities could take place at home or near home.
Who provides transportation for the program?
Parents/guardians are responsible for transportation to physical activity sites. Mentors may NOT transport mentees in any program activity. Insurance regulations do not allow us to permit this. Mentors may travel a maximum of 10 miles to meet mentees for activities.
Mentors can meet mentees in their homes or physical activity sites.
Mentors and mentees can walk or bike to activities.
What are group wellness/physical activity outings?
Physical Activity outings provide an opportunity for many mentors and mentees to meet for an activity. Past outings include ropes courses, hiking, sledding, fishing, and bowling. Outings are planned by the program staff and are usually scheduled on weekends. Parents are encouraged to attend mentoring outings.
Whom do I contact with questions about the mentoring program?
Program Office - 108 Mitchell Hall on the UW-La Crosse campus
Center on Disability Health and Adapted Physical Activity
Alyssa Trad and Paul Kroska, Physical Activity Mentoring Program Coordinators (785-8695; mentorprogram@uwlax.edu)
Dr. Garth Tymeson, Program Director (785-5415; gtymeson@uwlax.edu)