WHO WILL BE THE LAST ONE FLOATING?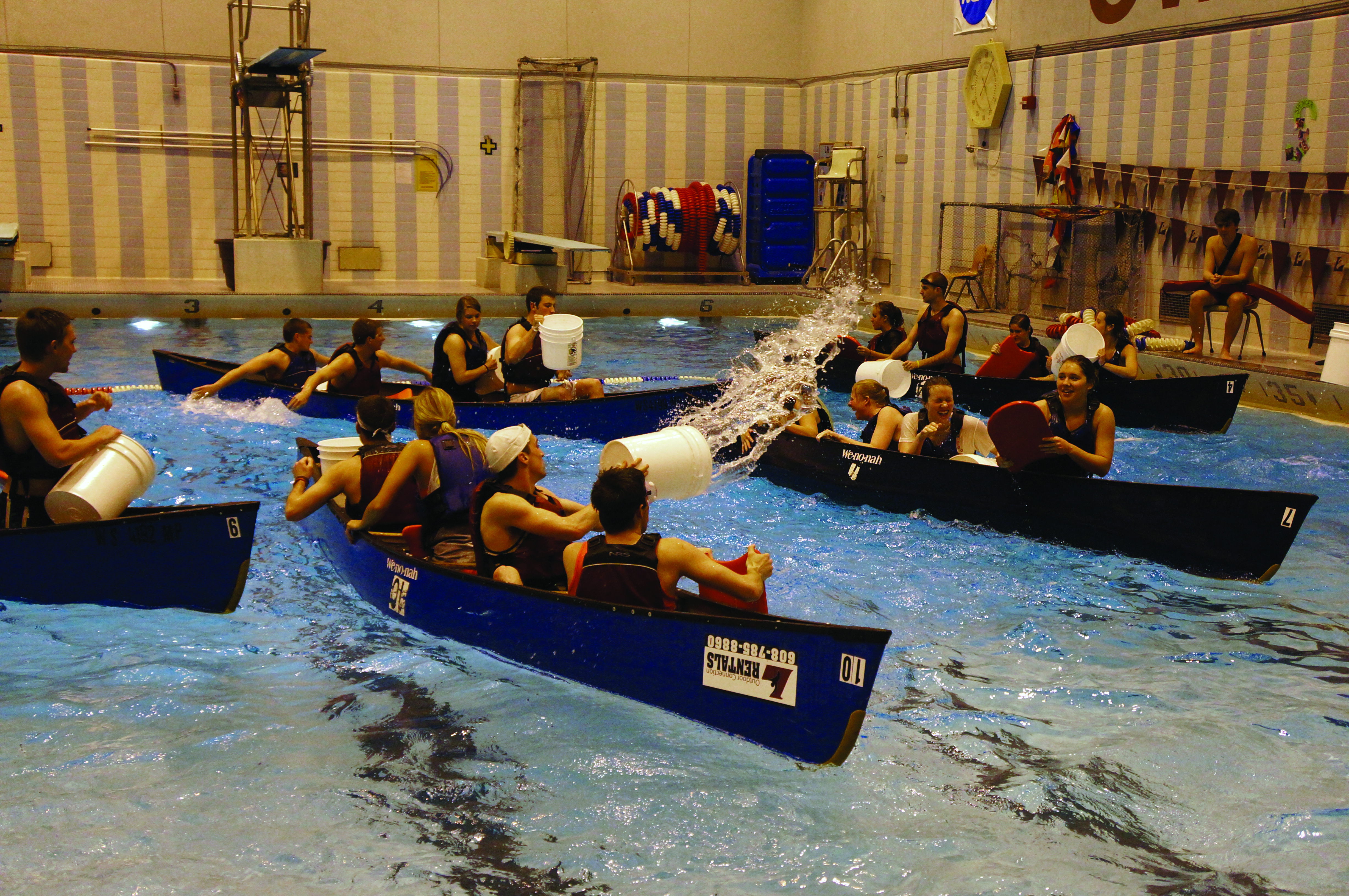 Battleship is one our most popular tournaments and it's always a blast! Four person teams use buckets and other tools to "attack" other canoes with water until the competing team's canoe is sunk and/or they tip over. The last canoe floating is the winning team of that heat. Teams may also use tools to block water from coming into their canoe. To move their canoe, teams must use their hands, buckets, or other water tools. Up to 6 canoes will be in the pool at once. Teams will compete in heats and the winning one or two teams per heat will advance.

Check out this video from a past battle.
FRIDAY, APRIL 8TH, 2016
Mitchell Hall Pool-6pm-10pm Only $10 per team (4 per team)