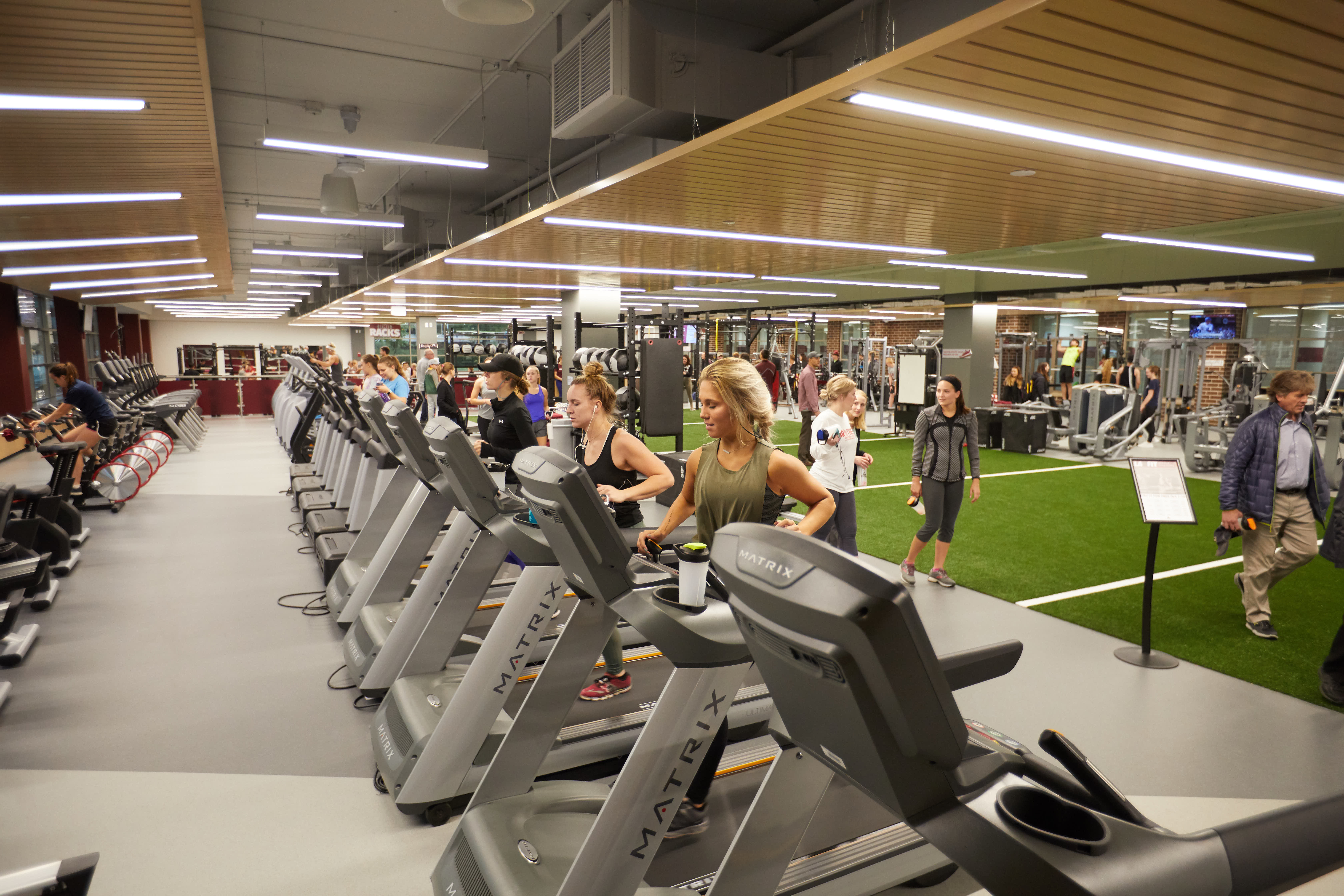 About the Fitness Center
The REC Fitness Center opened in the Fall of 2018. It's a state of the art 15,000 square foot space that encompasses six different training zones which are filled with over 130 pieces of cardio and strength training equipment.
THE 6 ZONES
Machine Central - Includes 35 selectorized machines
Matrix equipment
New or new within this year
Highly adjustable and accessible, pin and cable operated
Includes 2 Wheelchair accessible stations
Cardio Row - 55 pieces of equipment
Over 10 different style pieces to choose from, ellipticals, treadmills, rowers, bikes stair climbers etc.
Free Weight Zone
Dumb Bells ranging from 2.5-50lb
1 Rack for barbell work
2 Bench press
Fixed Curl bars
The Turf
A 25 x 8-yard piece of artificial turf
LaXfit small group circuit training classes
Suspension rack
TRX
Boxing
Dips
Prowler sled lanes
Warm up lanes
Agility lanes
The Racks
7 dual-sided racks = 14 barbell stations
7 designated inlaid platforms for deadlift/Olympic lifting
1 designated competition Olympic lifting platform
Dumb Bells from 55lb to 125lb between racks
Personal training room
Private room for clients only
Contains squat rack and cable machine, db.
Train up to 2 clients at a time