Sport club awards and honors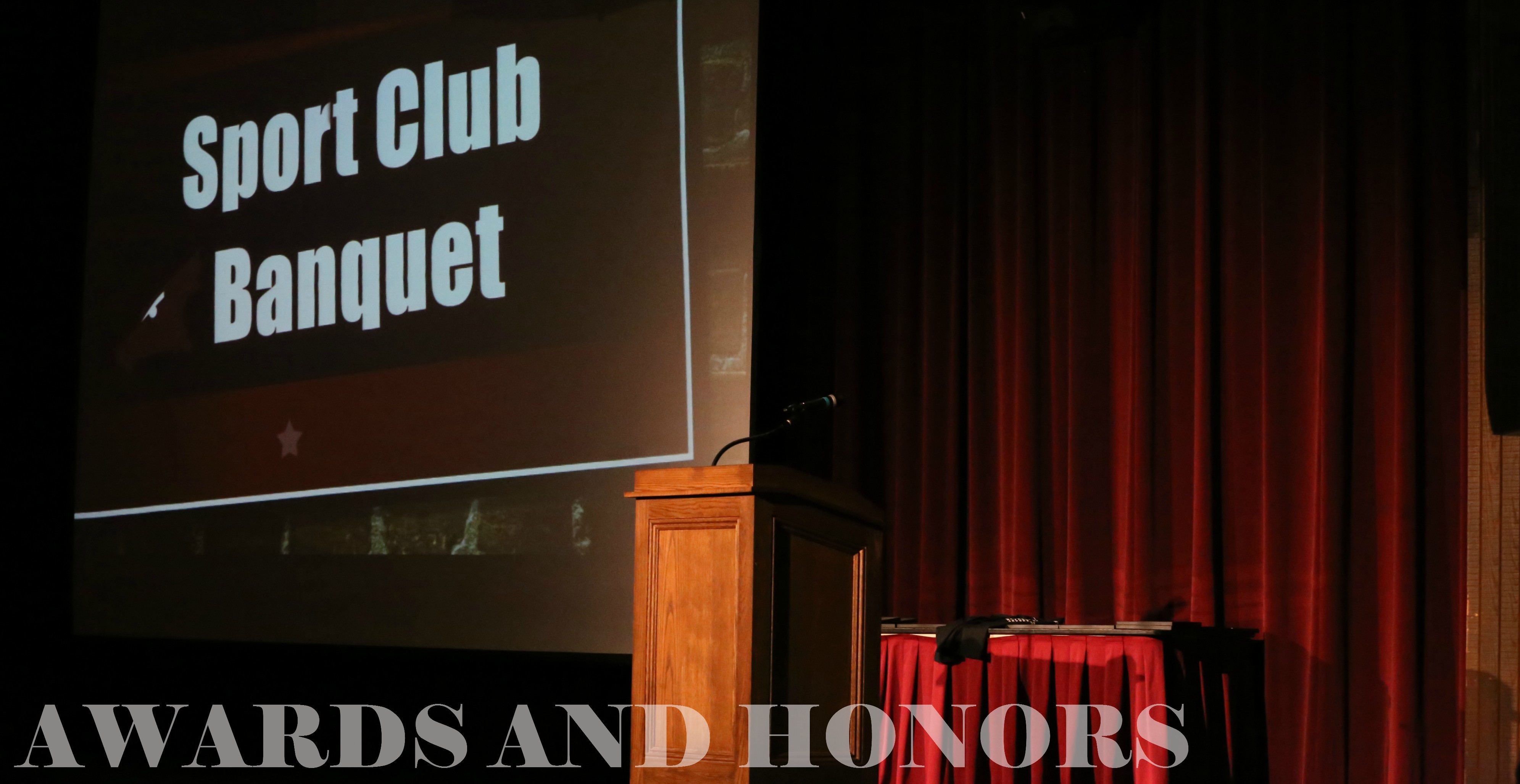 2017-2018 SPORT CLUB TEAM AWARDS
Messy Pod Award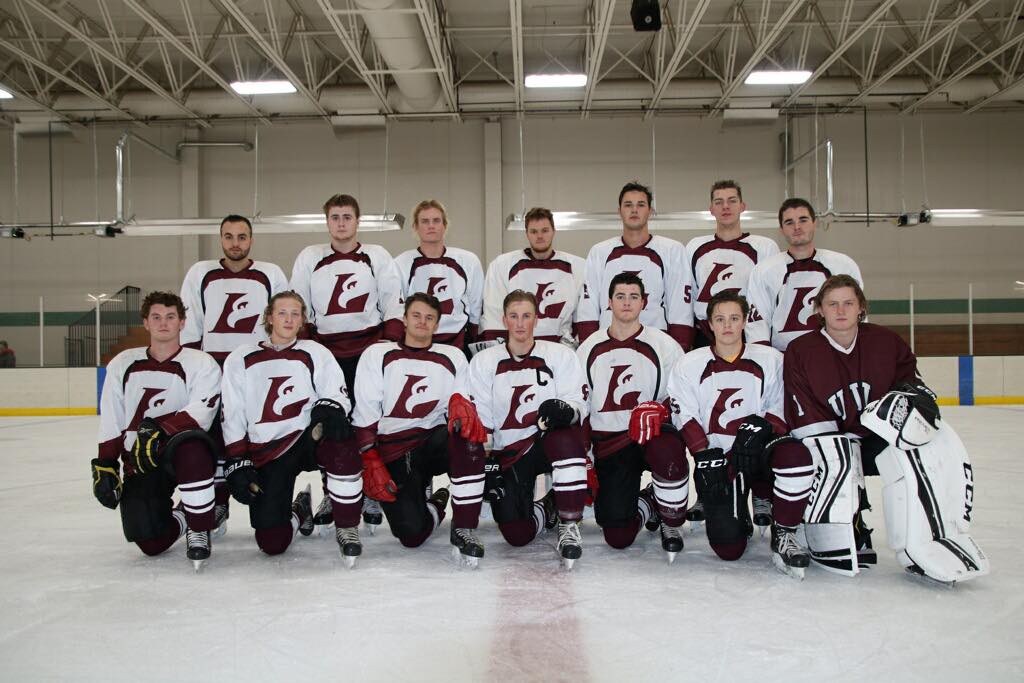 This award is given to the team that has the messiest storage area during the academic year. This year's award winner is the M. Hockey Team.
AT Tape Award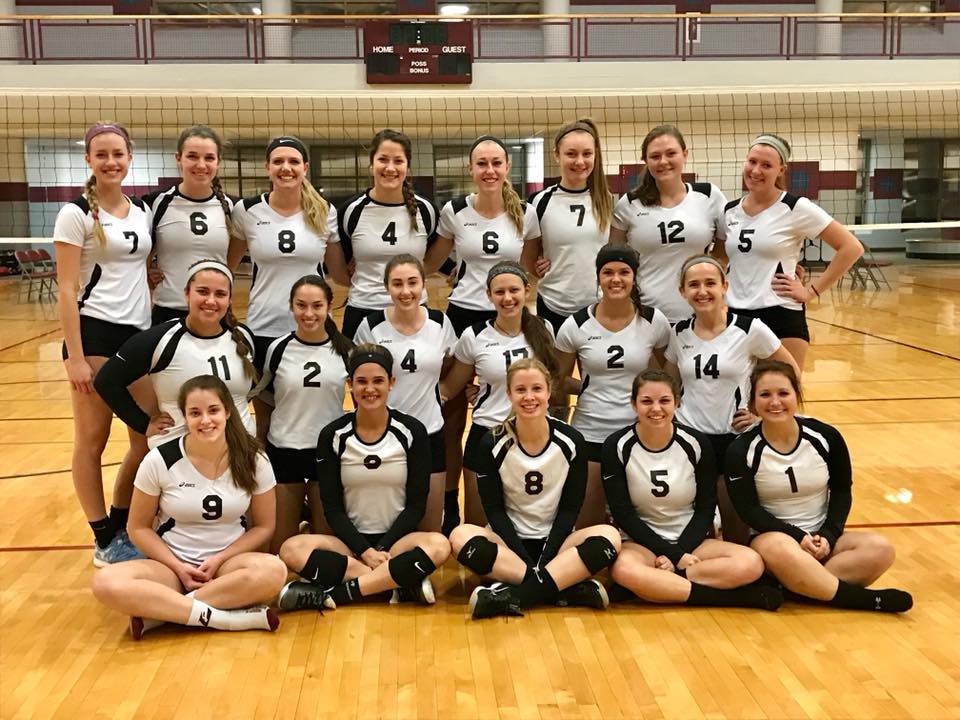 This award is given to the team that uses the most athletic tape throughout the academic year and is determined by our Athletic Trainer. This year's winners are the W. Volleyball Team.
Go the Distance Award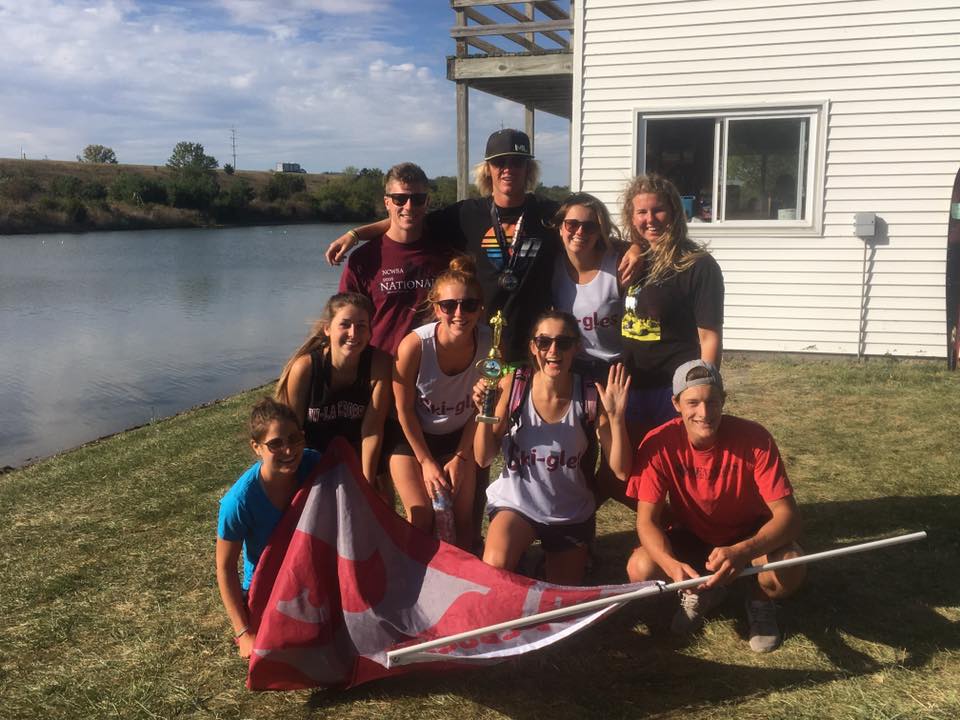 The Go the Distance Award is given to the team that travels the furthest for one given competition. This year's award winner traveled to Baton Rouge, LA. This year's award winner is the Waterski & Wakeboard team.
2017-2018 SPORT CLUB INDIVIDUAL AWARDS
Female Athlete of the Year: Caitlin Supple, W. Volleyball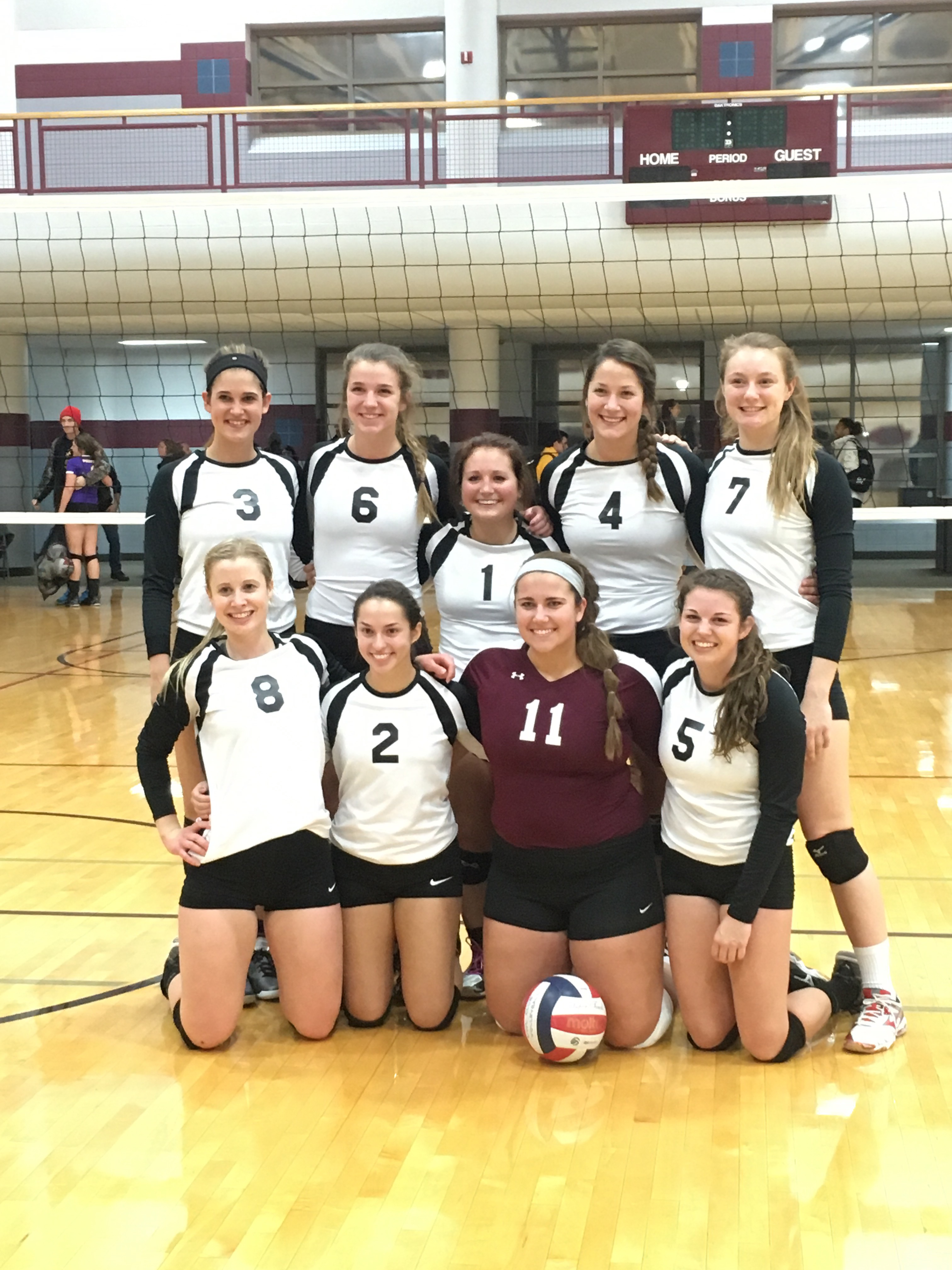 (center #11)
Caitlin was named to the All American team at the NCVF. She helped her team recive third place at nationals and third place at regionals. Her teammates said that, " Cait is a team leader that constantly works hard and keeps our team on course. She is a leader in our program and is one of the best people I have ever met. She is an awesome teammate and a great person. She made the season so fun with her positive attitude. She's a great libero and motivates the entire team." Congrats Caitlin!
Male Athlete of the Year: Hunter Duffy, Waterski & Wakeboard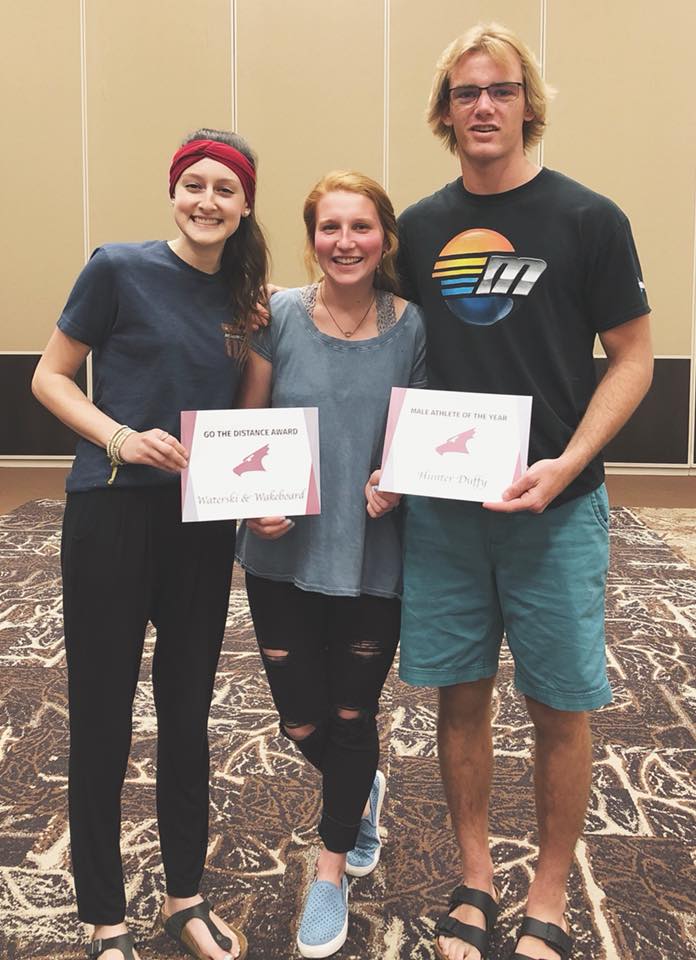 (right)
This year Hunter placed 4th at division two nationals in slalom, trick, and overall. He placed 3rd in trick in the Great Plains Conference, was the Midwest region slalom runner up, Midwest region overall 4th place, and will be traveling back to Monroe, LA to represent UWL as one of the top skiers from the region at the National Collegiate Waterski Association All Star tournament. His teammates awarded him with the team most valuable male skier and hardest worker awards.
His teammates said that, "during the season, he spent every afternoon and evening on the water, driving and coaching countless skiers. He exercised an extreme amount of patience after hearing "Hunter, what can I do to improve this?" and "what did I do wrong?", over and over again from all our team members. He always pushed our members to work harder and try new things, helping our team grow and improve. He helped lead our team to nationals not only with his skiing, but also with his commitment to others on the team. He could consistently be found driving the team trailer to tournaments and helping out in the boat or with scoring. He pushed himself on the water, but also in school, understanding the importance of both despite how tough either of them became." Congrats Hunter!
National Qualifiers
Archery
Fishing
Triathlon
W. Rugby
M. Volleyball
W. Volleyball
Waterski & Wakeboard
Weightlifting
Regional Qualifiers
Alpine Ski
Bowling
Equestrian
M. Lacrosse
W. Rugby
M. Volleyball
W. Volleyball
M. Ultimate
W. Ultimate
Waterski & Wakeboard
Individual and Club Accomplishments
Bowling: 79th in the nation
Equestrian: McKenna Reed 3rd at regionals, Sydney Filer 5th at regionals. Ivory Knutson 8th at zones, Wendy Peotter 9th at zones
Fishing: Colby Wolff and Erich Ulry national qualifiers
W. Hockey: 7th place in the West Region of the American Collegiate Hockey Association Division 2
W. Rugby: 1st place in the Great Waters Conference, 10th in the USA Rugby Division Three, Six players selected for 2018 Wisconsin U-24 Select Side Team
Table Tennis: 4th in NCTTA Minnesota division
Triathlon: 69/102 Overall Men's Team at USA Triathlon Collegiate Nationals
M. Ultimate Frisbee: USA Ultimate Four- Star Club program, 7th in USA Ultimate Lake Superior conference
W. Ultimate Frisbee: 3rd in USA Ultimate Lake Superior conference
M. Volleyball: Wisconsin Volleyball Conference (WVC) Men's Program of the Year, Adam Baltz WVC Division 1 Most Valuable Player, Mitchell Burbach WVC Division 3 All Conference team, Jack Heller WVC Division 3 All Conference team, Griffin Kotarek WVC Division 3 All Conference Team
W. Volleyball (A): 3rd in conference for the Wisconsin Volleyball Conference (WVC), 3rd in conference for the National Collegiate Volleyball Federation (NCVF), Ali Duley WVC All Conference team, Mandy Kind, WVC All Conference team, Sarah Jacobs WVC All Conference Honorable Mention, Mandy Kind NCVF All American Honorable Mention
W. Volleyball (B): 1st in conference for the Wisconsin Volleyball Conference (WVC), Rachel Carom WVC All Conference team, Keri Hartmann WVC All Conference team, Laura Keyser WVC All Conference team, Natalie Patton WVC All Conference team, Hailey Weyenberg WVC All Conference team
Waterski & Wakeboard: 3rd in the Great Plains conference, 5th in Midwest region, 4th in the National Collegiate Waterski Association D2, Jenna Meyer Team Midwest Female Rookie of the Year, Hunter Duffy All Star Teams: Slalom, Trick, and Jump, Natalie Marcus: All Star Team: Jump
Weightlifting: Lucy Bergenthal 3rd place overall at USA Weightlifting University & U25 Nationals, Lucy Bergenthal 3rd place in clean and jerk at USA Weightlifting University & U25 Nationals, Bailey Ebben 10th place overall at USA Weightlifting University & U25 Nationals, Bailey Ebben 21st place in snatch at USA Weightlifting University & U25 Nationals, Bailey Ebben 7th place in clean and jerk at USA Weightlifting University & U25 Nationals, Becca Mehling 9th place overall at USA Weightlifting University & U25 Nationals, Becca Mehling 9th place in snatch at USA Weightlifting University & U25 Nationals, Becca Mehling 11th place in clean and jerk at USA Weightlifting and U25 Nationals