2018 EPC Equity in Education Open House
Please to join us as our School of Education teacher candidates share their research and learning around concepts of equity, social justice, diversity, and inclusion.
Light refreshments will be provided. Click here to download the program.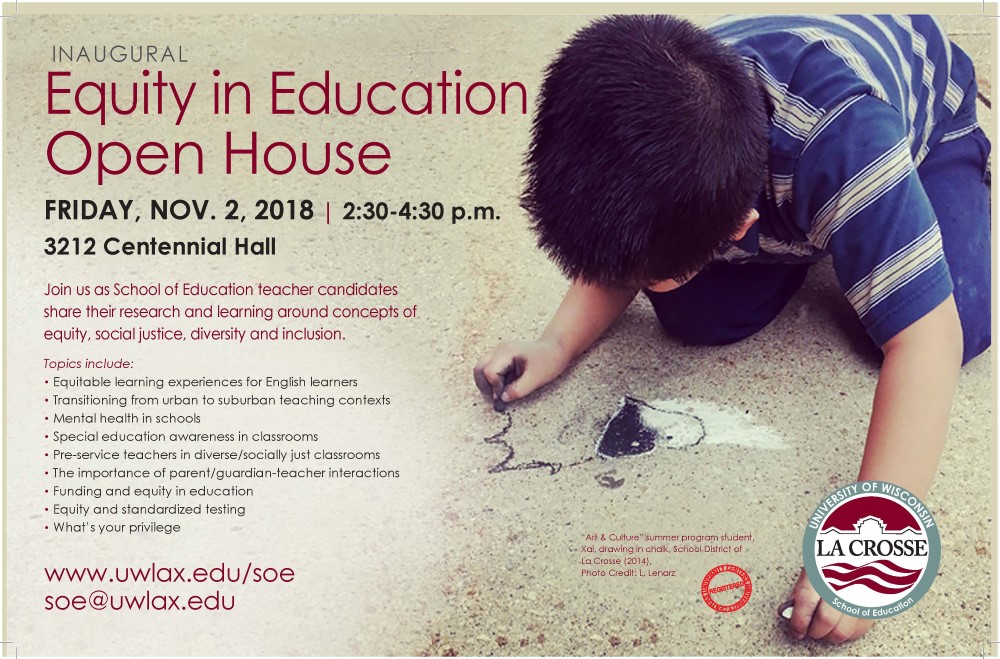 Proposals are reviewed and the event coordinated by the Equity Committee:
Heather Linville (Chair), Mai Chao Duddeck, Roi Kawai, Lisa Lenarz, Pat Markos
2018 Call for proposals -
deadline to submit has passed; please consider presenting next year!
Guiding questions for proposals:
What does social justice in education look like?

What does it mean to be a socially just educator?

How do we design equitable learning experiences for all learners?
Who should apply?
Anyone who is interested in questions about social justice in education is welcome to apply. For example, you may have done a project in a class in a previous semester, be doing a research project relevant to social justice and equity, have designed a lesson plan or unit in your field or student teaching experience.