Grow Our Own - Teacher Diversity Program

Mission:
The UWL Grow Our Own - Teacher Diversity (GOO-TD) Program is working to increase the number of qualified and culturally competent licensed teachers in area PK-12 school districts. In the past five years, the diversity of the student population in the La Crosse School District and surrounding communities has grown, and it continues to increase. However, the number of licensed teachers with diverse backgrounds in area schools does not reflect the student population. The GOO-TD program seeks to develop a highly qualified, multicultural teaching force by supporting community members who are committed to serving the diverse PK-12 school population. Qualified persons who wish to return to school to earn their bachelor's degree and initial teaching license, and who are passionate about teaching and supporting our diverse student body are encouraged to apply. Non-certified school district employees are able earn their degree while continuing to work in schools. GOO-TD candidates may enroll full-time or part-time.
Vision:
The GOO-TD program aims to support area school districts in hiring and retaining qualified and inspired teachers that are reflective of the diverse student population, with an ultimate goal of providing the best possible educational outcomes for all students.
GOO-TD Teacher Candidates receive:
Coverage of the cost of tuition & fees towards program completion


Coverage of the cost of required benchmark assessments for licensure (up to two attempts)


One-on-one support/advising from an academic advisor specific to their teacher education program, the EPC Multicultural Advisor/Recruiter and the EPC Academic Services Director/Teacher Certification Officer
Become a GOO-TD Teacher Candidate!
Hear from our GOO-TD Teacher Candidates:
Kazoua Yang
Early Childhood-Middle Childhood Teacher Candidate (UWL)
& Teaching Assistant (Summit Elementary School)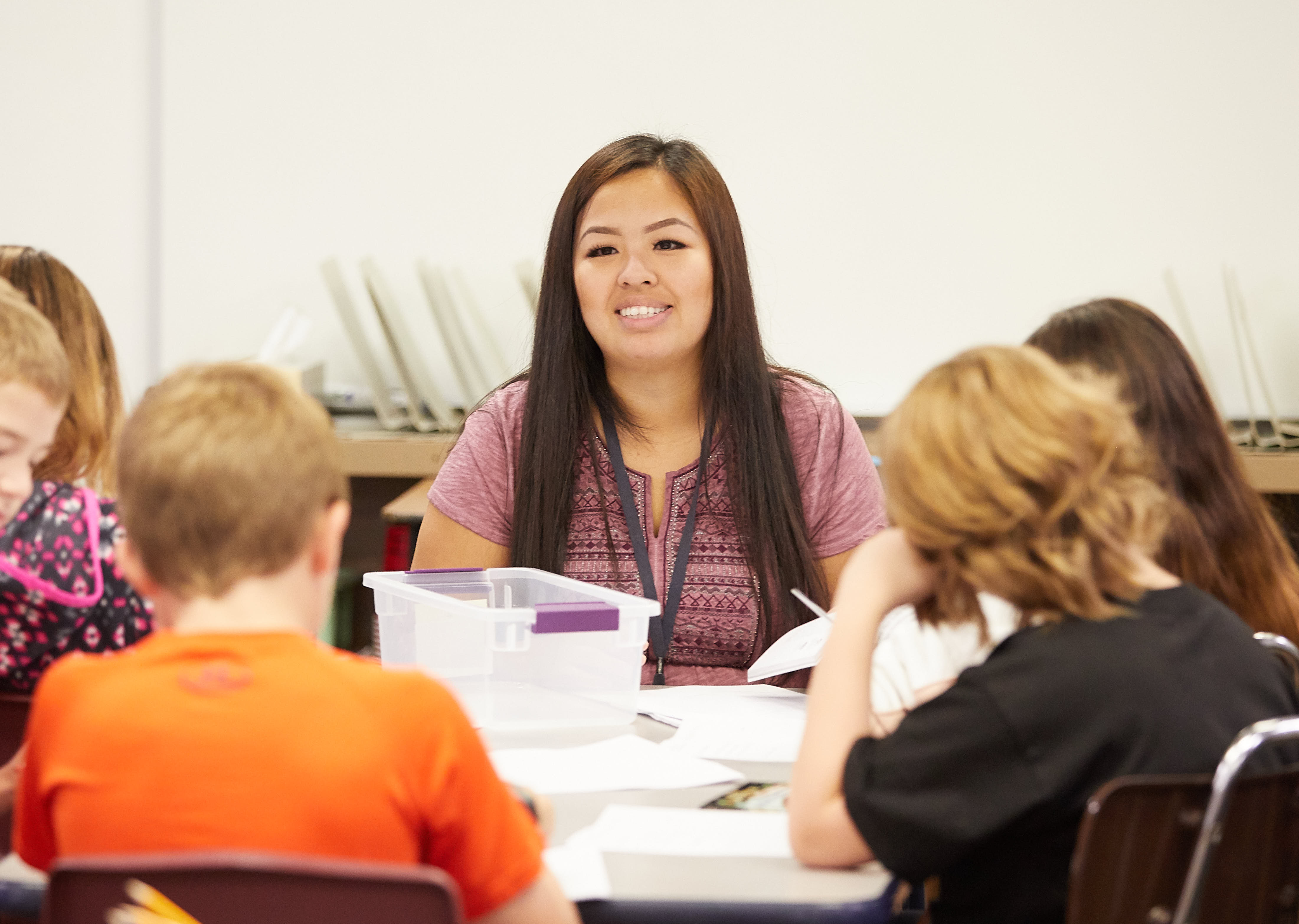 In second grade, Kazoua Yang had someone who helped her connect in the classroom and made learning easier — her elementary school teacher. "She never made me feel like I was different, and she always expressed her appreciation for our culture."
Kazoua realized in second grade the power of a good teacher. That's the moment she knew she wanted to become one too. She earned a degree to become a teaching assistant at Western Technical College and was accepted into the UWL GOO-TD program last year. She found support from faculty in the program and staff at her school. They have given her the flexibility with her schedule and credits to achieve her education dream, as well as academic and financial support. While giving students new opportunities to reach goals, the program also fills larger societal goals of increasing teacher diversity. Yang sees this program as a way to fill that important need.
"As a teacher of color, I see how students of color can relate to me — especially the Hmong students. Their teacher says they never talk in class, but they talk to me in Hmong and they feel comfortable with me."
Support for the GOO-TD Program
The GOO-TD program is supported in part with generous funding from the following sources:
Thank you for your interest. The application is closed until futher notice. Please check back.