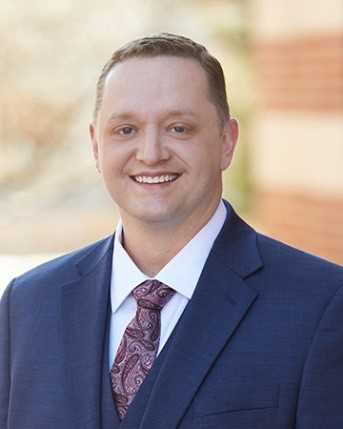 Kyle Burke Headshot
Student Association is excited to welcome Director of University Centers, Kyle Burke, as the new Student Association Advisor as of May 2021!
Kyle recently joined the UWL community and has over 12 years of administration experience in Higher Education and Student Affairs. He most recently served as the Executive Director for Student Auxiliary Services at Northeastern Illinois University in Chicago, Illinois. Kyle also currently serves as the Region V Director for the Association of College Unions International (ACUI).
Kyle holds a B.A. in Arts, Entertainment, and Media Management from Columbia College Chicago as well as a M.A. in Educational Leadership – Higher Education from Northeastern Illinois University.
"I am really looking forward to working with the UWL Student Association in the coming years. The opportunity to serve as the advisor to the Student Association was one of the most attractive parts of this job opportunity. As a dedicated student advocate, I am committed to supporting our UWL student leaders and their efforts to improve the student experience for the entire student body."
Kyle E. Burke
Director, University Centers
3228 Student Union – UW-La Crosse
Email: kburke2@uwlax.edu
Telephone: 608.785.8888