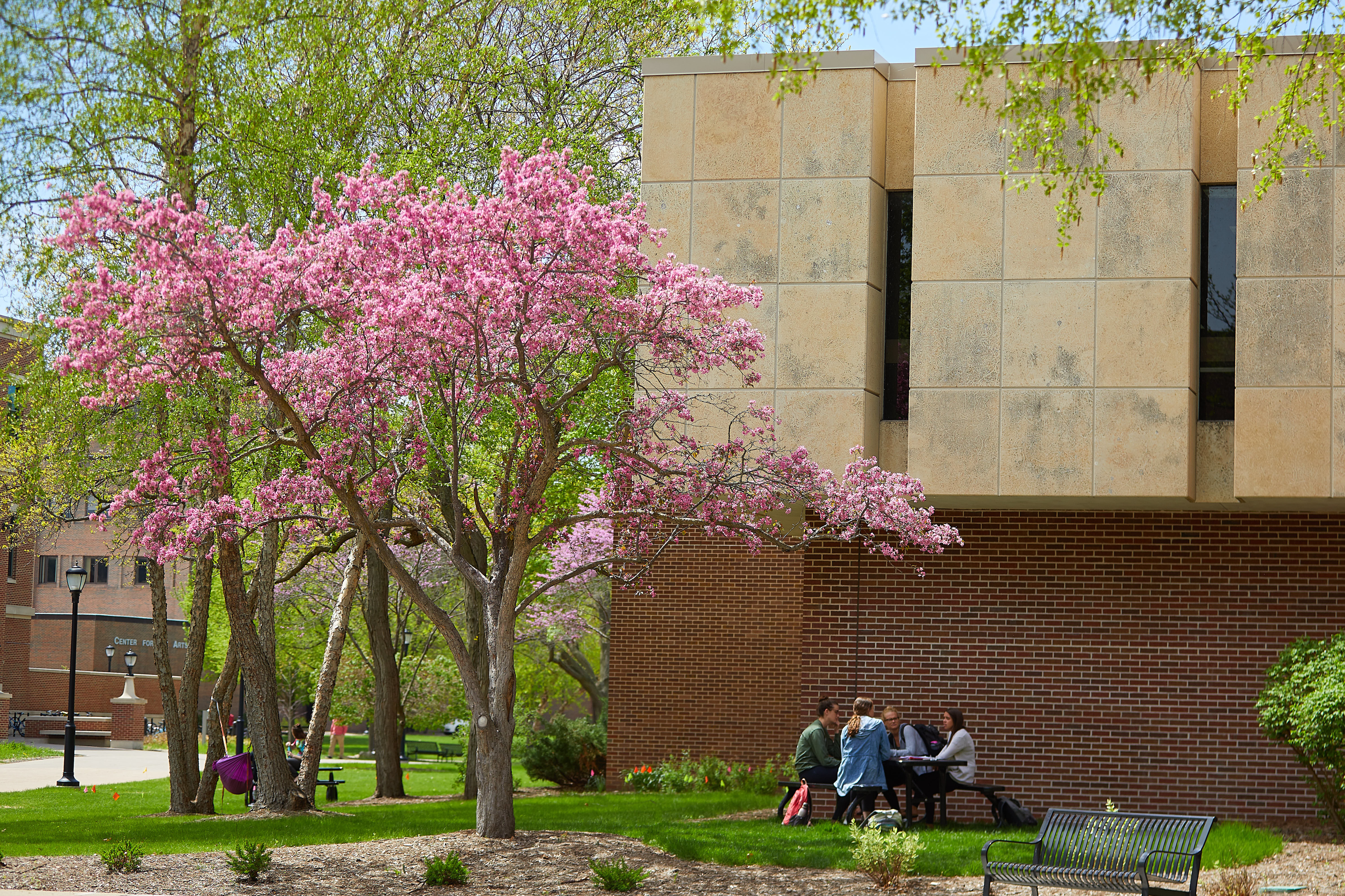 Grounds and Landscaping
The UWL campus offers one of the most serene surroundings our state has to offer. Campus is less than a mile between the Mississippi River, Marshland, and Limestone Bluffs. With all of the natural beauty around us UW- La Crosse makes sure their actions don't cause harm to its surroundings. Insecticides and pesticides are harmful due to runoff so non-chemical practices are the first choice. In order to control pests and encourage plant diversity UW- La Crosse has adopted many environmentally conscious techniques but none more so than the practice of Integrated Pest Management.
Integrated Pest management is an environmentally sensitive approach that relies on a combination of common sense practices. It uses current information on life cycles of pests and how they interact with the environment. With this information it allows for more successful methods to control other pests while creating the least possible hazard to the environment. IPM is a long term solution and because of this the University also selected native plants that are the most resistant to survive Wisconsin whether and insects.
Lastly, Pesticides are always used as a last resort and only when the safety of the plant is a concern. Whenever possible the treatments try to eliminate the problem species and does not harm other plants in the area. If and when Pesticides are applied Landscape Services require that all persons applying Pesticides must be certified to do so.
Learn more about Facilities planning and Management.