Leadership & Involvement Center
About Leadership & Involvement
We are UWL
ENGAGED | ACTIVE | DRIVEN | WELCOMING
Vision & Mission
We envision a campus where students lead purpose driven lives by engaging in activities that promote lifelong, active citizenship, personal well-being, and professional growth.
We are dedicated to engaging students in leadership, involvement, and service opportunities as well as providing student organization support.
The Institute, a program provided in partnership with LeaderShape® and UW La Crosse will occur from March 13-18, 2020. Since its inception in 1986, The Institute has developed an international reputation as one of the premier leadership development programs for young adults. More than 50,000 young people from colleges, universities, corporations, and organizations across the United States and around the world have graduated from this program.
The Institute challenges participants to lead with integrity™ while working towards a vision grounded in their deepest values. Participants explore not only what they want to do, but who they want to be. Dynamic, challenging, and exciting, the week is intended to produce a breakthrough in the leadership capacity of participants—benefiting them individually, as well as their respective communities and the organizations they will go on to lead and serve in the future (LeaderShape® Incorportated).
Self-Nominations for the 2020 Institute
Click here to find and complete the Participant Application.
For questions regarding this self-nominations process, please email Kelsi Grubisich by emailing kgrubisich@uwlax.edu or by calling 608.785.8902.
Minimum Qualifications/Criteria to Attend:
Be able to attend the entire Institute™: March 13 -18, 2020.
Be in good academic standing with UW-La Crosse (a cumulative GPA of 2.0 or higher) and be enrolled at UW-L and be in La Crosse from August 2020-May 2021 following the Institute™.
Be able to submit a $25.00 refundable deposit by February 28, 2020, to hold a place to attend this institute. This deposit will be refunded upon graduation from the Institute™.
Involvement
Involvement Fest

expanding section
Wednesday, September 11, 2019
11 a.m. - 3 p.m.
Union Lawn
Involvement Fest is a student organization fair that is held every September. This is a great opportunity for UWL students to learn about the student organizations that are available on campus. This is also a great opportunity for student organizations to advertise themselves, recruit new student members, and share information about upcoming events. Every year, we have a turnout of over 100 student organizations and 1,000 students who come to learn more about being active and getting involved at UWL.
Blood Drives

expanding section
The Leadership & Involvement Center, along with a co-sponsoring student organization, hosts a two-day blood drive with the American Red Cross. Typically, two blood drives are held each fall semester, and one is held each spring semester. To view dates and to sign-up for a time in advance, please visit the https://www.redcrossblood.org/.
If your student organization is interested in co-sponsoring a blood drive, please email us at LIC@uwlax.edu
Fall 2019 Blood Drive Dates:
Wednesday, September 25 & Thursday, September 26 - 2110 Student Union
Tuesday, December 3 & Wednesday, December 4 - 2110 Student Union
Spring 2020 Blood Drive Dates:
Tuesday, February 18 & Wednesday, February 19- 2110 Student Union
Student Organizations

expanding section
With over 200 student organizations, it is easy to get involved! Visit the MyOrgs website and find information on all of the active student organizations, including meeting times, contact information, and upcoming events.

See what events are happening with student organizations by downloading the Corq app from the Apple Store or the Google Play Store.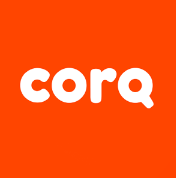 Volunteer & Service Opportunities