Campus Food Pantry
About the Food Pantry
The Leadership & Involvement Center (LIC) coordinates the food pantry on campus that is available to UWL students, faculty, and staff. The Food Pantry is located in 2220 Student Union, inside the COVE.
Accessing the Food Pantry
To gain access to the food pantry, please complete this registration form. Access will be given to the pantry on your active student ID card within 1-2 business days of registration. The Campus Food Pantry will be open whenever the Student Union is open. If you prefer to still pick up a pre-packaged box, please email lic@uwlax.edu to schedule a day and time to pick this up.
Some examples of food in the food pantry are tuna, peanut butter, jelly, pasta sauce, pasta noodles, soup, vegetables, and fruit.
No longer a member of the UWL Community? Email lic@uwlax.edu for a list of food pantries in the area open to the community.
Where does the food come from?
Most of the items in the Food Pantry are generously provided by the Hunger Task Force of La Crosse. We also rely on food and monetary donations from the campus and the La Crosse community.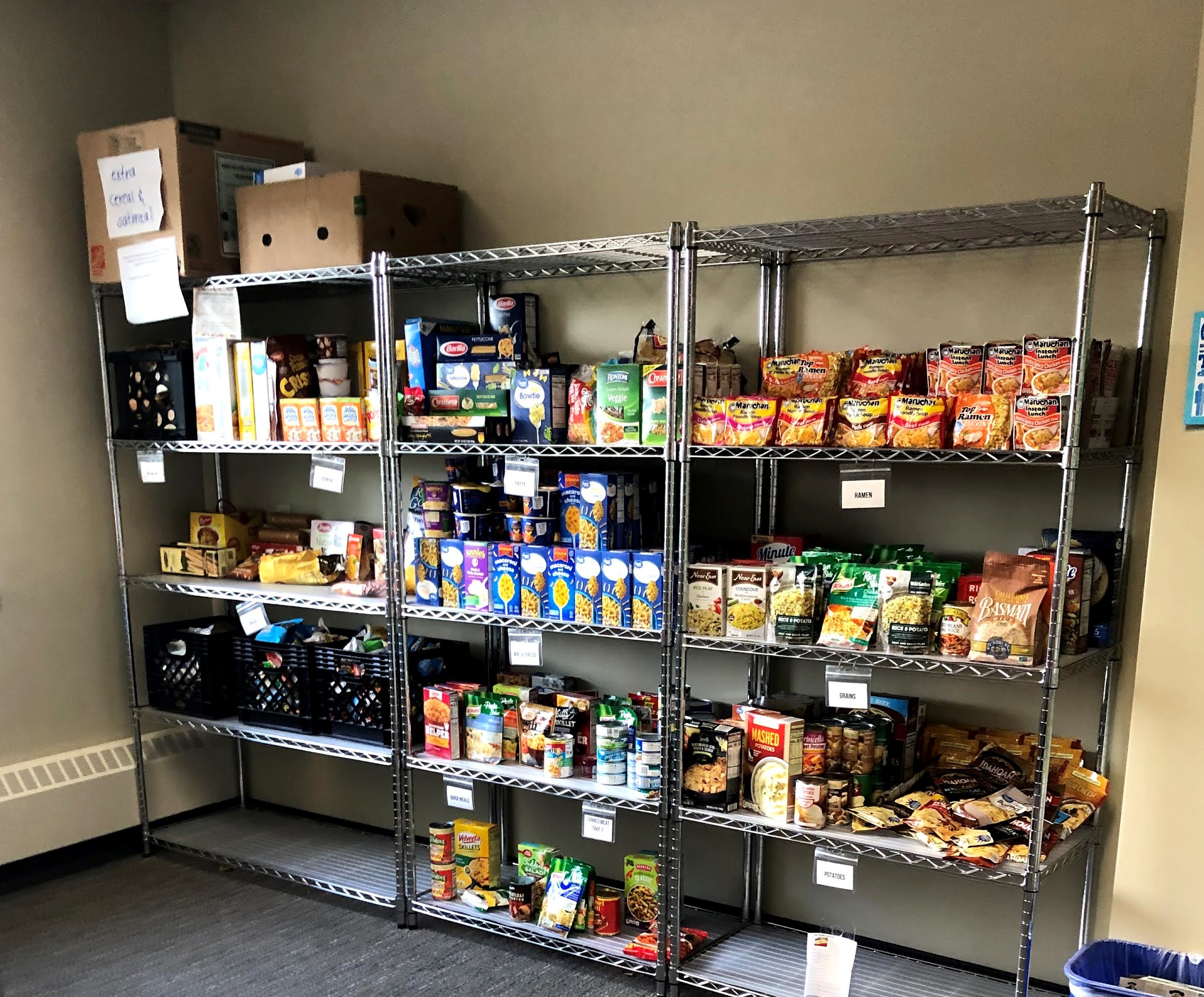 "Dear Food Pantry,
Thank you so much for providing this service. You have helped me in hard times, and I am so appreciative. This place has positively impacted my life. Although I cannot now, hopefully someday I can repay you for everything you have given me.
Thank you with all of my heart"
-Anonymous