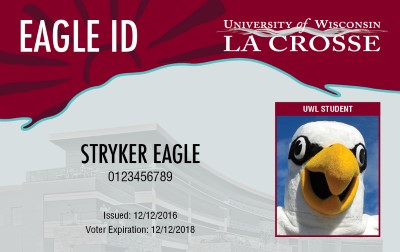 The Eagle ID Card is UW-La Crosse's official ID Card. It is University policy that all students and staff have an official University ID Card. This card can be obtained and replaced at the Card Office at 1131 Student Union. For your first card please bring some form of identification with you. This could be a driver's license, state issued ID, passport, military ID, permanent resident alien card, non-immigrant visa, certificate of U.S. naturalization, or Mexican consular card.
Use your Eagle ID to vote?
You can use your Eagle ID (with proof of enrollment) to vote in Wisconsin! If you plan to use your Eagle ID to vote, it must contain:
Issued date
Voter Expiration date is no later than two years after the Issue Date (even if the Voter Expiration date has expired)
Your signature is on the back of your Eagle ID card
Eagle ID card must be accompanied by a separate document that proves enrollment
Ensure the 'Issued' date is within two years of the 'Voter Expiration' date. Below are some examples:
When the 'Issued' date is 3/1/16 and the 'Voter Expiration' date is 3/1/18, your card is valid to use as a voter ID.
When the 'Issued' date is 3/1/17 and the 'Voter Expiration' date is 5/1/19, your card is not valid as a voter ID your card because the 'Voter Expiration' date is not within two years of the 'Issued' date.
Your Eagle ID does NOT register you to vote. Please refer to Wisconsin Elections Commission website for more information about proof of residence: https://elections.wi.gov/voters/first-time or https://elections.wi.gov/publications/voter-guides/proof-of-residence
Refer to Wisconsin Voter FAQ: https://www.wisconsinvote.org/faq
Your Eagle ID does not expire for campus use.
Wisconsin residents can still use their Driver's License to vote. Out-of-state students voting in La Crosse can use their Eagle ID and proof of enrollment. Review additional voter ID info at: https://www.bringitwisconsin.com/
Some uses for the Eagle ID card include
Residence Hall Access
Spend Campus Cash
Recreational Eagle Center
Strength Center
Pepsi Machines
Meal Plans
Ride the City Bus for Free
Attend UWL Sporting Events for Free
WING Technology Center
Canteen Vending Machines
Vending Machine Refunds
For cash or campus cash refunds for Pepsi, Canteen, or Laundry, please click on the link below.
GET Funds
How to Set Up a GET Funds Account.pdf
To add campus cash or check balances, please click on GET Funds!
GET Funds Mobile App
Photo Uploads
Instructions for setting up a GET Funds Account
Please read these requirements before you start.
Photo Examples:
Best: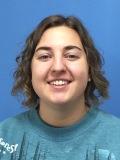 Photos Not Accepted!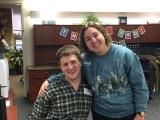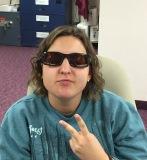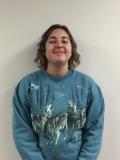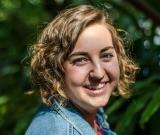 Information about your card
How do I add Campus Cash? Campus Cash can be added at 1131 Student Union with cash, check, or put on the student bill or through GET Funds with a credit/debit card or put on the student bill. Staff can add Campus Cash on Get Funds also with credit/debit card. A free app for your device is below for your convenience.
Cost of a new ID is $20.00 for a lost or stolen ID, $10.00 for a damaged ID.
After hours a Student Union building manager can be contacted to print off an Eagle ID, ask for one at the Information Center. There is a $20.00 fee for a new card.
For specific information about Staff ID Cards.
Phone: 608.785.8891
Email: uwlcardoffice@uwlax.edu
Address: 1725 State St
1131 Student Union
La Crosse, WI 54601