WHAT IS UPWARD BOUND (UB)?
The Upward Bound (UB) project at the University of Wisconsin-La Crosse is a federally-funded TRIO program dedicated to the preparation for, admission to, and successful completion of a college degree for eligible (first-generation and/or low-income) high school students.
Through academic support, guided experiences, volunteer and job shadow opportunities, and much, much more, UB students are four times more likely to graduate from college than their peers from similar background.
GRANT ANNOUNCEMENT!
UPWARD BOUND HAS BEEN REFUNDED FOR THE NEXT 5 YEARS!
Thank you to all the people who played a role with the grant writing process! Without you this wouldn't have been possible. We truly appreciate your guidance, love, and support in our mission and in our service to first-generation students! Once again, thank you!
WELCOME OUR NEW STAFF!
Lee Xiong, Student Advisor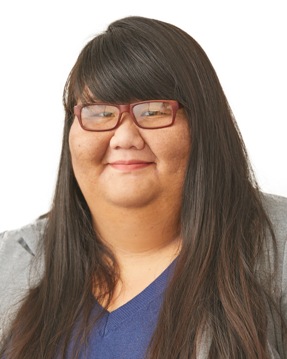 Lee joins us this semester as the new Student Advisor. Originally from Sheboygan and an alumna of the UW-Sheboygan/Manitowoc UB program she obtained her bachelors in Fine Arts from UW-Milwaukee she completed her Masters of Arts in Student Affairs Administration from Michigan State University. Not only will she be out at the high schools during lunch hours and/or by appointments but she is the site supervisor for Thursday night tutoring at UWL. Please help us welcome her to the La Crosse area and to the program.
Lindsey Artymiuk, Graduate Assistant
Lindsey is a second year graduate student in the School of Psychology at UWL. She enjoys working with youth and wanted to gain more experience working with high school students. She is the president of the School of Psychology Student Society at UWL. She will be co-advising students from Tomah High School on Fridays and is the site supervisor on Wednesday night tutoring in Sparta.
UB ALUM, MAI CHAO DUDDECK RECEIVES 2017 EOA TRIO ACHIEVER AWARD!
Congrats, we are very proud of you and your success Mai Chao!
Mai Chao, a Central High alumna (2001), is an artist, author, and educator. As a first generation college graduate and a TRIO participant, she received a Bachelor of Science in Art Education (2006) and Masters of Education (2008) from the University of Wisconsin - La Crosse. She was born in Thailand and came to the United States at the age of ten with her family. As a child, she was often protected from the harsh (often miserable) realities of poverty, early marriage, and the day-to-day survival decisions that her parents had to make in Ban Vinai refugee camp. Her family made Wisconsin their home in the early 1990s, where Mai Chao started fourth grade in the La Crosse School District. Today, one of her greatest desires in life is to help children in Southeast Asia go to school by providing educational scholarships in order to give them hope for the future. She believes that through education, children will have more opportunities to improve their way of life, gain courage to stand up to oppression, and give back to their communities. During her leisure time, she loves being with family, making art, and writing creatively about her cultural identity. She is the proud author of a historical novel called Gathering Fireflies published by Amazon (2015). She is currently working on her second book called Brave Rooster.
OUR PAGES FOR IMPORTANT AND USEFUL INFORMATION!!
Our PINTREST page includes boards with information about everything from studying techniques to choosing the right college and how to organize your dorm room.

Upward Bound posts updates multiple times a week, this is a very useful resource for participants, parents, and staff.