WHAT IS UPWARD BOUND (UB)?
The Upward Bound (UB) program is a federally-funded TRIO program dedicated to the preparation for, admission to, and successful completion of a college degree for eligible (first-generation and/or low-income) high school students. The UB program at the University of Wisconsin-La Crosse (UWL) provides services however, only to residents in the La Crosse and Monroe Counties.
Our UB program offers weekly tutoring; semester programming covering test prep and/or test anxiety, advocacy and being resourceful, college and career exploration, development in leadership, study, and work skills and more; academic, personal, and career advising; college visits; and a summer residential program which allows students to get a close to a college experience as possible and job shadows and much, much more. With the guidance and support from our staff and tutors we work closely with students to ensure they are on track for high school graduation as well as being prepared for college. UB students are four times more likely to graduate from college than their peers from similar background.
UB is housed under the division of Diversity & Inclusion at UWL.
WHAT'S NEW? ANNOUNCEMENTS & MORE
STIPENDS!
UBers, you MUST do the following by FRIDAY MAY 10th in order to get your stipend:
Complete any pending survey(s)
RSVP to upcoming events
Complete Cyberbound
Submit a copy of your ACT scores from juniors & anyone who missed the UB ACT needs to make it up.
Seniors: copies/pictures of your college acceptance letters & your SAR from FAFSA.
MANKATO VISIT
UBers went on a weekend trip to MN and visited MN State University-Mankato as well as attended their Asian American Night, ate at a variety of different restaurants, visited the Como Zoo & Conservatory, and met with some UB alumni.
WELCOME JAZZ!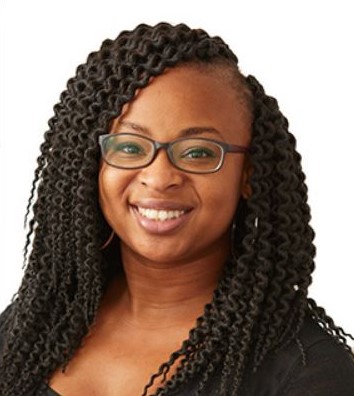 We would like to welcome our new Assistant Director, Jazzma (Jazz) Holland! We are delighted to welcome this TRiO alumni to the Upward Bound program here at UW-La Crosse. Jazz is originally from the Milwaukee area where she participated in Upward Bound-Math & Science program at UW-Milwaukee. She came to UWL and completed her BA in Organizational and Professional Communication in 2015. Jazz previously was the Administrator of the Center for Organization Vision & Engagement (The COVE) at the Student Union Center at UWL. Jazz has a passion working with youth as well as her community as she is one of the co-founders and serves as the secretary of Black Leaders Acquiring Collective Knowledge (B.L.A.C.K.), a non-profit that strives to empower and uplift the La Crosse Black community through various programming.

Thank you all for your patience and for your support during this process.