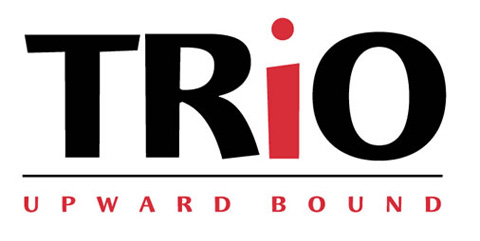 Upward Bound is a program for high school students who are motivated to go to college and need help. Getting ready to succeed in college is a lot of work and Upward Bound is here to support you.
First steps
Is Upward Bound the right fit for you?
Are you a citizen or naturalized citizen of the United States or are you on your way to become a citizen of the United States?
Are you a 9th or 10th grader and have at least a 2.5 GPA in your college prep/core classes (Math, Science, English, Social Studies)?
Do you like to challenge yourself, learn new things, meet knew people, and experience new things?
Are you ready to commit one night per week, one Saturday afternoon per month, and six weeks in the summer to preparing for college?
If you said yes, then we are likely the place for you!
A complete application includes ALL of the following items:
1. The student application: Our brand new FULL application has everything you need to apply to be a part of our program. Please complete this with a Parent or Guardian since there are some tough questions we will need from you.
2. School recommendation form, transcripts, test scores and any IEP or alternative learning arrangements (when applicable) submitted by the school.
Once we have received all of these items, we will contact the applicant to arrange an interview.