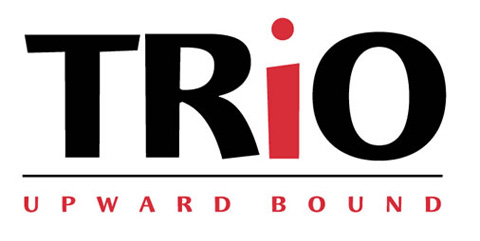 Upward Bound a History
Upward Bound is a TRIO program funded by the U.S. Department of Education. There are over 800 Upward Bound programs across the country. Our program is hosted by the University of Wisconsin-La Crosse. Eligibility is determined by family taxable income and parents' education level. We serve students in 9th through 12th grade who go to high schools in La Crosse and Monroe counties with programming from September through August. Successful UB students will participate fully during the all four years of high school during both the academic and summer components.
More on the history can be found here
Academic Year with Upward Bound
Tutoring
We offer weekly tutoring throughout the school year which includes the following sessions:
Fall Session: October through December
Winter Session: January
Spring Session February through April/May
During this time students are able to earn a stipend for attending tutoring that they get at the end of the session.
Saturday Events
One (1) Saturday event is scheduled and mandatory during our sessions. These range from guest speakers, learning about college opportunities, and improving skills. These also add into the student stipend.
College Visits
More to come!
Adviser Meetings
More to come!
Summer Program
Under Construction
After UB
Students who graduated Upward Bound and high school are encouraged to enter a 2 year or 4 year college the fall they graduate. We then track them for 6 years after and see if they graduated with some sort of diploma. (More to come)