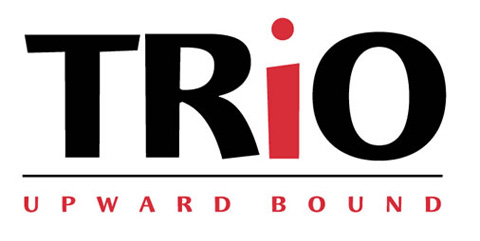 SENIOR TO-DO LIST
College Apps:
1. Apply and submit college applications (To certain college, ask how!).
2. Get fee waivers for college applications from Upward Bound! Contact the staff!
3. Send ACT scores if you did not have your colleges on your initial list of colleges to send scores to. (go to www.actstudent.org)
4. Send a copy of your transcript - Please ask your counselor
Once you have done all the above you simply wait. Please know that most colleges will not view your application until they have received not just your application, but your fee waiver, ACT score, and transcript. Some schools (UW-Madison) will need or contact you for letters of recommendation. As soon as you hear from your colleges please submit copies of letters to UB (or bring your letters to tutoring and we can make copies).
FAFSA (Financial Aid):
1. Create FSA ID for both you and a parent (If you have an older sibling who started college in 2016, your parent should already has a FSA ID--please get it from your sibling or parent.)
Go to https://fsaid.ed.gov/npas/index.htm to create your FSA ID.
2. Complete your FAFSA to file your financial aid.
You will need your personal information (SSN, birthdate, your federal tax info--if you filed taxes in 2016) and your parents' information (their SSNs, birthdays, citizenship and last voting date if they voted, and federal tax info using the IRS TAX RETRIEVAL TOOL).
Please make sure when you list your colleges that you put indicate that you will live on campus in order to get the correct amount of aid. (You can always change your mind later if you decide not to live on campus however, you cannot ask for more aid if you change your mind to live on campus later.)
3. Once you have submitted your FAFSA, it will go to the colleges you listed. You will get an email notification that you have completed your FAFSA and your SAR (Student Aid Report) is available.
4. Please submit your SAR (make a copy or email it to us) to us. Dependent on your EFC (Estimated Family Contribution) number (which indicates how much your parents can financially contribute to your education based on the information you reported on your FAFSA) if it is at least 200 or lower you are eligible for a grant. Please see Lisa about this.
5. Once you have gotten all your financial aid award packages from your colleges you can compare the costs in order to make final decisions, if necessary, when finalizing which college to attend.
Decisions, Decisions, Decisions
After you have applied to all your colleges and submitted your FAFSA for financial aid and received your acceptance letters you may also get a notice to reserve your spot by sending a ($100) tuition deposit and/or ($100) housing deposit. UB can write a letter of deferment (it does not waive the fee, it simply means you will pay it later after you are enrolled as a student in the fall) if you cannot pay the deposit. (Depending on the institution, there may be a separate form that UB will need to complete for you. i.e: UW-Eau Claire)
Things to consider when narrowing down your college choice:
1. Have you visited the campus? Did you get the "feels?" Can you see yourself living there?
2. How much is it going to cost you? Does your financial aid cover tuition, room and board (if you are living on campus), textbooks (if there is no textbook rental)? Will you need to figure in travel costs (especially if the institution is out of state--several states away)? If you need help breaking down the costs, let UB staff know and we can sit down with you to do the cost comparisons.
3. Does the institution have the major or area of study that you are interested in?
After you have gone through and figured out the information above you should be able to narrow down your choice if need be. Remember to be realistic and practical. Even if you get into your dream college if you cannot afford it (unless you are guaranteed your scholarships you should not rely on scholarships simply because you applied--nothing is ever guaranteed to you) you should reconsider something that you can afford. We don't want you to commit to something that will end up putting you in big debt (especially if something happens your first semester or year and you withdraw from school--you cannot return until you paid your student bill for that year).
THINGS NOT TO DO!
DON'T wait!

Don't wait for your teachers, counselors, advisors, or friends to remind you to get your stuff in or write letters for you. If anything, YOU need to remind them to finish reviewing your statement or writing your letter of recommendation.
Don't wait to complete your college applications. Even if you get good grades or have a high ACT score and would be an ideal student at the college you are applying to many colleges may only accept a certain amount of students. If you wait you may be wait-listed which means you meet the qualifications but they have admitted the maximum number of students for the year. They will only have a spot for you IF someone declines their admittance.
Don't wait to complete your FAFSA for financial aid. The longer you wait to complete your FAFSA the more financial aid (grants) that you are eligible for you are giving up. Financial is a first-come first-served basis so if you are at the table at dinner time and show up late then you WILL get nothing but leftovers (which are usually not very tasty--LOANS!).

Don't tell your colleges that you have declined your acceptance to their institution. Wait UNTIL you have received all your financial aid from all of your colleges first before telling them "no." This way you still have options if you cannot afford your first choice.
Don't neglect to study, turn in homework, and maintain your grades senior year. Just because you got your acceptance to your college(s) does not mean you should forget about your school work. Your colleges will as for a final transcript at the end of your senior year. Even if you get a perfect score on your ACT and/or have gotten straight A's most of high school your college(s) can revoke their decision to admit you to their institution. IT HAS HAPPENED BEFORE. Please don't let it happen to you.
If you have questions or concerns, please see Lisa, Jazz, and/or Lee. We are always here to assist, provide guidance, and support.
AFTER YOU ARE ADMITTED TO COLLEGE
Seniors, once you are admitted and have chosen the school you will attend - THERE IS MORE TO DO!!
1. Placement testing
2. Scholarship applications
3. Ask Lisa for letter of deferment to your institution (deferment means you are not able to pay your tuition and possible housing deposit-usually $100 each- to save your spot which does not mean that it is waived-you will be paying the deposit when you start in the fall). Lisa will need your acceptance letter which has your university ID#s.
4. Schedule orientation date with your institution
5. Much, much more!
Placement testing registration for Seniors
Current Seniors who will be attending a college or university requiring placement testing prior to registration should visit
this website
to register for a FREE paper exam at UW-La Crosse. Registration is open February 1st. If none of these dates work there are alternative dates available at other UW campuses.
Completing College Applications
Begin or continue your UW System application
Financial Aid/Grants/Scholarships
Wisconsin Talent Incentive Program (TIP) Grand application and information
Visit www.finaid.org for more information about scholarships, loans, and other types of aid
Homework and Academic help
Help in almost every academic subject - KhanAcademy
Subject specific help - KidsClick
College and Career Exploration
NextStepU - Discover your pathUWHelp - explore schools in the UW System
Best Colleges: http://www.bestcolleges.com/resources