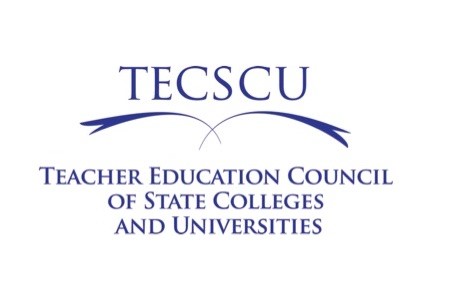 Call for Proposals
Teacher Education Council of State Colleges and Universities (TECSCU) Annual Fall Meeting 2020: October 13–14, 2020

Proposal submission deadline: July 19, 2020, at 11:59 p.m.
Notification emails will be sent on or before: August 3, 2020
Submit your proposal now for consideration!
Suggested topics include, but not limited to:
How is your educator preparation program supporting students, faculty and partners around equity and justice?
What ways are you planning with equity and justice in mind?
How are you advocating for equity and justice for students and faculty?
All submissions must include:
Presenter(s) information: name, title/position, institution/organization name, address, contact information
Type of presentation:


Paper/presentation: 45 minutes (concurrent with other sessions)
Panel: 60 minutes (several viewpoints presented on a single topic)
Work session on like interests: 90 minutes (partnership strand)

Title of the presentation
Specification of strand




Partnerships: This strand includes sessions describing opportunities for partnerships designed to empower, inform, and influence policy and practices. These include school/university parterships, role-alike sessions (i.e. Deans and Associate Deans), topical sessions that surround specific educational contexts, and sessions that promote future partnerships and strategies in addressing issues at the sate/national level.
Policies: This strand includes sessions that seek to describe, analyze, or implement policies that approach current issues in teacher education and ways to effectively advocate for teacher education in a variety of contexts.
Practices: This strand includes sessions that describe current and promising practices that impact clinical experiences, student retention, recruitment, fundraising, curriculum, data usage, equity and diversity issues, or other relevant practices.
Non-theme related

Abstract (50 words maximum), describing the content of the presentation and to be used in conference materials
Presentation summary (250 words maximum)


Summarizing the content of the proposed presentation
Describing anticipated outcomes of the session
Discussing the major ideas related to the strand(s) that will be addressed
Sharing your plans for engaging the audience

An indication of whether or not this work has been published