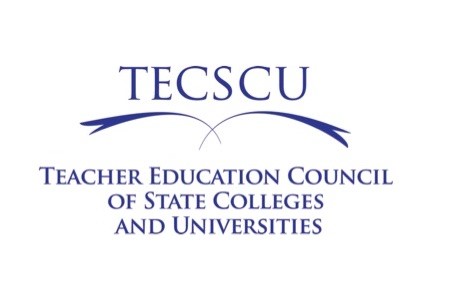 Winter Meeting Keynote Speakers
Dr. Rosemarie Allen

expanding section
Dr. Rosemarie Allen has served as an educational leader for over 30 years. Her life's work is centered on ensuring ALL children have access to high quality early childhood programs that are developmentally and culturally appropriate. She is currently an Associate Professor in the School of Education at Metropolitan State University of Denver. Her classes are focused on ensuring teachers are aware of how issues of equity, privilege, and power impact teaching practices. Rosemarie has served in directorship roles with the Colorado Department of Human Services as the Director of the Division of Early Learning and in Youth Corrections. In Early Learning, she oversaw the State's child care licensing program, the federal child care assistance program, the redesign of the State's quality rating and improvement system, the implementation of the State's professional development plan, and assisted in the creation of Colorado's early learning guidelines.

Dr. Allen's also serves as the President and CEO for the Institute for Racial Equity & Excellence (IREE), which is the lead agency for ensuring equity in educational practices throughout the nation. In this capacity she has worked with the United States Department of Education as well as 48 State Departments of Education, the United States Customs and Border Protection, Public Broadcasting Service (PBS), Police Officer Standard Training (POST) and numerous police departments, school districts and other organizations providing training on implicit bias, microaggressions, anti-racism and racial equity. IREE is contracted with the State of Colorado to monitor and license early childhood facilities using a model she created, "Culturally Responsive Community Based Licensing".

Rosemarie is a national expert on implicit bias and culturally responsive practices, speaking at conferences across the country. She is a respected keynote speaker, presenting on Implicit Bias, Racial Equity, Inclusive Practices, Culturally Responsive Practices, Cultural Competence, Micro-Aggressions, Disproportionality, Privilege, Power and Intersectionality, etc. She also has the distinct honor of being appointed as a "Global Leader" connecting with world leaders in early childhood across the globe. Rosemarie earned her B. A. from California State University, Long Beach, Master's of Education from Lesley University and Doctorate in Equity and Leadership in Education at the University of Colorado, Denver.

Rosemarie is married to Don Allen and they have two amazing children. Jasmine is a Couples and Family therapist in Denver, Colorado and Clarence is a graduate of Howard University in Washington, D.C. and currently works as a Community Organizer.
Dr. Linda Darling-Hammond

expanding section
Dr. Linda Darling-HammondLinda Darling-Hammond is the Charles E. Ducommun Professor of Education Emeritus at Stanford University and founding president of the Learning Policy Institute, created to provide high-quality research for policies that enable equitable and empowering education for each and every child. At Stanford she founded the Stanford Center for Opportunity Policy in Education and served as faculty sponsor for the Stanford Teacher Education Program, which she helped to redesign. Most recently she was appointed President of the California State Board of Education by Governor Gavin Newsom. Darling-Hammond is past president of the American Educational Research Association and recipient of its awards for Distinguished Contributions to Research, Lifetime Achievement, Research Review, and Research-to-Policy. She is also a member of the American Association of Arts and Sciences and of the National Academy of Education. From 1994–2001, she was executive director of the National Commission on Teaching and America's Future, whose 1996 report What Matters Most: Teaching for America's Future was named one of the most influential reports affecting U.S. education in that decade. In 2006, Darling-Hammond was named one of the nation's ten most influential people affecting educational policy. In 2008, she led President Obama's Education Policy Transition Team. Darling-Hammond began her career as a public school teacher and co-founded both a preschool and a public high school. She served as Director of the RAND Corporation's education program and as an endowed professor at Columbia University, Teachers College before coming to Stanford. She has consulted widely with federal, state and local officials and educators on strategies for improving education policies and practices and is the recipient of 14 honorary degrees in the U.S. and internationally. Among her more than 600 publications are a number of award-winning books, including The Right to Learn, Teaching as the Learning Profession, Preparing Teachers for a Changing World and The Flat World and Education. She received an Ed.D. from Temple University (with highest distinction) and a B.A. from Yale University (magna cum laude).