Posted 10 a.m. Tuesday, March 3, 2020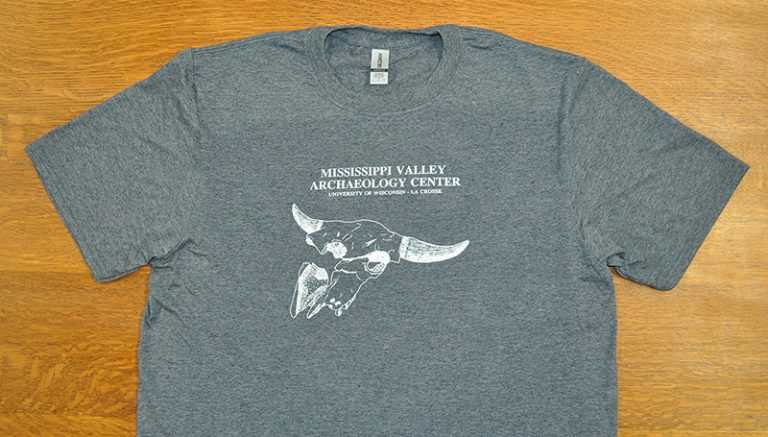 MVAC T-Shrits
You can pick up shirts at the Artifact Show this Saturday, March 7, 2020 at Valley View Mall. Available in sizes small to XX-large for $15.00.
They are available at the MVAC Archaeology Lab (
link to campus map
). Usual building hours are Monday-Friday from 9:00 a.m. to 4:00 p.m. The building may be closed on some days when all staff members are in the field. Please check in advance to ensure that the building will be open by calling 608‑785‑8463.