Welcome
Awareness Event:
Tuesday, September 19, 2017 | 6–7:30 p.m.
Location: Riverside Park | La Crosse, Wis.
Summit:
Wednesday, September 20, 2017 | 8:30 a.m.–4:30 p.m.
Location: Radisson Hotel, Harborview Plaza, La Crosse, WI
Increase your understanding of suicide, its prevalence and the risk factors for specific populations, and acquire tools for prevention, assessment and intervention.
Suicide Prevention Summit Planning Committee Members
Jamie Basina, La Crosse County
Tim Blumentritt, B.S.W., Care Center
Julie Dietz, La Crosse County Health Department
Vicky Gundersen, Community Participant and Parent Advocate
Jeannie Hanley, Ed.D., UW-La Crosse
Christine Hughes, M.S.W., Mayo Clinic Health System Behavioral Health
Amy Kuester, CIRS, Great Rivers 211
Deb Mahr, Kaitlin's Table
Geri Mulliner, R.N., Gundersen Health System Behavioral Health
Katie Nauth, UW-La Crosse Continuing Education & Extension
Jenny Root, B.S., La Crosse County Human Services
Judy Shoults, Community Member, Mental Health Coalition Board
Alicia Skiles, M.S., Family and Children's Center
Maria Towle, Community Link, Inc.
Suicide Prevention Summit sponsors: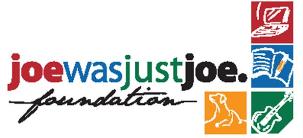 La Crosse County
Human Services