Plenary speakers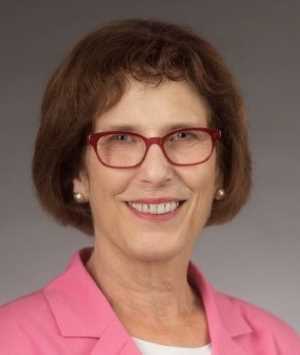 Suzanne Ortega
Suzanne Ortega serves as President of the Council of Graduate Schools (CGS). The only U.S. higher education association devoted solely to graduate study, CGS has nearly 500 U.S. and Canadian members and 28 international affiliates. A sociologist by training, Ortega's research focuses on social inequality, mental health, and graduate education. Prior to assuming her current position, she served as the University of North Carolina Senior Vice President for Academic Affairs (2011-14). Previous appointments included the Executive Vice President and Provost at the University of New Mexico, Vice Provost and Graduate Dean at the University of Washington, and the University of Missouri. The author of numerous articles and book chapters, Ortega's masters and doctoral degrees in sociology were completed at Vanderbilt University. She has served on review panels for NSF and NIH, has been the principal investigator or co-investigator on grants totaling more than $12 million in state, federal, and private foundation funds. Ortega has served on a number of professional association boards and committees, including the Graduate Record Exam (GRE), the National Academies of Science Committee on Revitalizing Graduate STEM Education for the 21st Century, and the National Science Foundation's Human Resources Expert Panel. In addition, she is currently a board member of the American University of the Emirates, serves on Advisory Councils for the Vanderbilt University Graduate School and the Societies Consortium on Sexual Harassment in STEMM.
Gabriel Sanchez
Gabriel Sanchez is a Professor of Political Science at the University of New Mexico, the Director of the UNM Center for Social Policy, Director of Graduate Studies for the Political Science Department, and a founding member of the UNM Native American Budget and Policy Institute. Sanchez is also a Principal at Latino Decisions, the nation's leading survey firm focused on the Latino electorate. A leading expert on Latino and New Mexico politics, he regularly provides political commentary to several state, national, and international media outlets including the New York Times, CNN, Los Angeles Times, and the Economist. Professor Sanchez has also directed many research projects and polls for Latino Decisions across the southwest and has presented his research for the Congressional Hispanic Caucus Institute, the League of United Latin American Citizens, the American Federation of Labor and Congress of Industrial Organizations, the Democratic Congressional Campaign Committee, and often serves as an expert policy advisor to the New Mexico State Legislature. He holds a Ph.D in Political Science from the University of Arizona, and his research has explored the relationship between racial and ethnic identity and political engagement, Latino health policy, and minority legislative behavior. Dr. Sanchez has published more than 100 scholarly research articles, chapters, policy briefs and books that examine minority public opinion, electoral behavior and racial and ethnic politics. Sanchez has published research on the obstacles to civic engagement for both the Hispanic and Native American communities and has co-authored expert witness reports for court cases dealing with the voting rights of both communities in several states.
Nasha Ynez Torrez
Nasha Ynez Torrez, J.D., is the Dean of Students for the University of New Mexico. Previously in government service and in private practice representing school districts across the state before working as in-house counsel at the University in 2013. During her ten years of practice, specializing in education law, she gained experience in student issues such as grievances, academic appeals, due process, freedom of expression, student confidentiality, behavioral intervention, Title IX and disability rights. She also has an extensive expertise in conflict resolution, mediation, and negotiations.
Torrez severed as Assistant General Counsel to the Governor of New Mexico where she took a role in intergovernmental management, legal compliance and policy. In 2008, the Governor appointed Torrez to serve as the General Counsel of Expo New Mexico, where she was the youngest General Counsel in the state.
Prior to law school, Torrez spent 3 years in southern California working as an advocate for students with disabilities at a national non-profit agency that provides legal assistance to people with disabilities. Torrez was instrumental in outreach to Spanish speaking, Native American and rural communities, as they fought for full integration and inclusion as well as individually tailored mental health and support services.
Lauren Inouye
Lauren Inouye is Vice President, Public Policy and Government Affairs for the Council of Graduate Schools (CGS). In this role, she leads the association's federal policy and advocacy portfolio on issues related to higher education, research, immigration, tax, and diversity and serves as CGS's representation in the legislative and regulatory arenas. Prior to joining CGS, Lauren served as the Director of Government Affairs for the American Association of Colleges of Nursing. She received her Master of Public Policy from Georgetown University and her Bachelor of Science in Nursing from the University of Michigan. She serves as adjunct faculty teaching policy courses for the School of Nursing & Health Studies at Georgetown University.