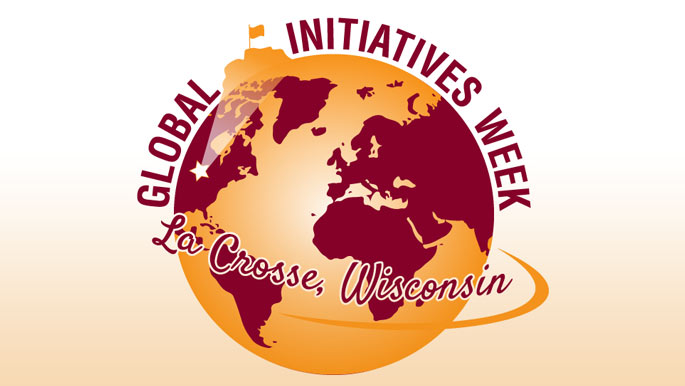 How to get involved
Any organization in the La Crosse region is welcome to plan and/or host an event as part of this week's celebration. There is no cost to promote your event as part of Global Initiatives Week.
Similarly, anyone is welcome to participate in the events during the week. Certain events may be appropriate for specific audiences (e.g. children, adults, families) depending on the content.
If you want to plan or host an event for promotion through Global Initiatives Week via the rack card, follow the steps:
Sign up by completing this form.
Add you event to the Explore Lacrosse's calendar and to the Greater La Crosse Area Diversity Council's calendar.
Submit your event by September 16, 2019 to maximize promotion of your event through press releases, the GIW calendar, media coverage and more.
Want to have a display, perform, or volunteer for the GIW Kick-Off?
Please sign up here!
Promotion you can expect to receive for your event and organization
Broad sharing of the calendar of events through the La Crosse Area Convention & Visitors Bureau, email lists, and social media sites.
Fliers pointing people to the website and calendar of events.
GIW Facebook page promotion of specific events.
Local media coverage: In 2015, 2016, 2017 & 2018 this included:

Donated radio spots by Midwest Family Broadcasting, which aired on 6 radio stations.
TV interviews highlighting the Global Celebration kickoff event
An article promoting the week in the La Crosse Tribune.
Articles in local magazines.
*It is also up to each participating organization to distribute information to their email lists or contacts, create fliers for promotion, and issue press releases as needed in order to maximize participation in their event.