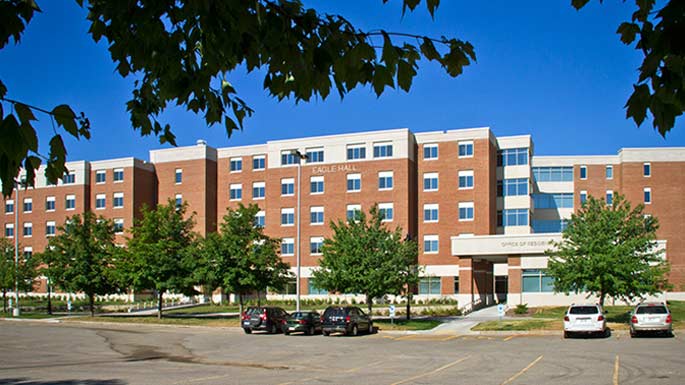 Welcome
University of Wisconsin-La Crosse Office of Residence Life is proud to provide housing for the amazing athletes, coaches, and volunteers at the 2020 WIAA State Track & Field Meet.
Please review the housing information before making your reservation.
Changes for 2020
We have some changes to highlight this year:
White Hall is closed for renovations
Eagle Hall will be assigned as triple rooms for athletes during the meet to make up for lost beds from the White Hall closure.
Our reservation survey will change to simply listing the number of male athletes, the number of female athletes, the number of male coaches, and the number of female coaches. You will be requesting bed spaces rather than rooms. Due to the closure of White Hall, we will not be able to accept requests for single rooms.
We have not increased the rates, however invoices/charges will be based on the number of individuals rather than the number of rooms.