Pipe - Stub-Stemmed - Second Fort Crawford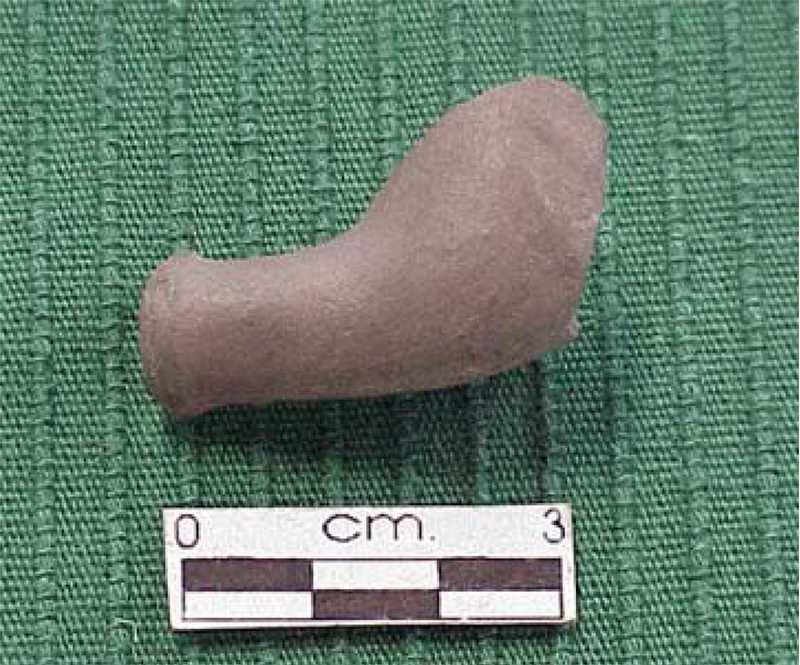 Stub-Stemmed Pipe This stub-stemmed pipe shank and partial bowl fragment was found during the 1999 excavations at Second Fort Crawford in Prairie du Chien, Wisconsin, in the Boardwalk outside the Enlisted Men's Quarters. It is made of an unglazed dark tan/brown earthenware. It would have been a two-piece pipe with a reed stem inserted at the end. This kind of pipe was American made, with major areas of manufacture being Ohio and Virginia. Pipes of this type were widely traded before 1850 and were popular in the west by the 1850s (Reid 1976: 6).
Reid, C. S. "Paddy"
1976  Clay Pipes in the Upper Great Lakes: The Ermatinger Assemblage. Northeast Historical Society 5 (1-2): 1-11.