Artifact – What happens to an artifact once an archaeologist finds it?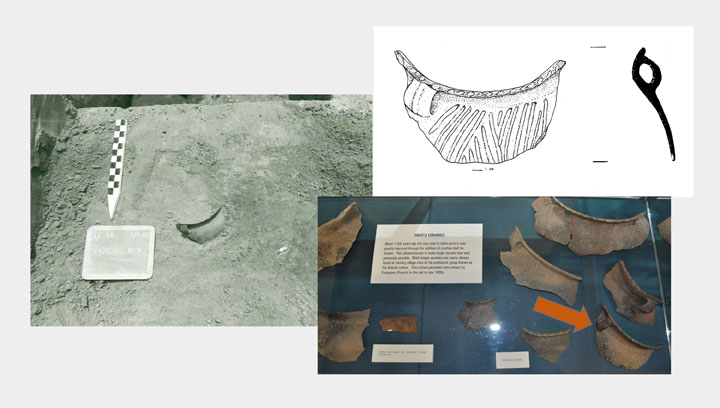 Rim sherd Before an artifact is removed from its context, it may be photographed in place and its precise location plotted on graph paper and then transferred to a master map of the site, preserving its context. Once the records have been made the artifact moves to the archaeologist's laboratory. Each artifact must be minutely examined, and classified as to the type of artifact, its raw material, and so forth. Measurements of the artifact are taken and descriptions written. Then all the information from the analysis is compared with the information on other artifacts from the site, and from other sites.
The artifact and data collected at the site during the field work phase, will only be useful after hours of analysis in the laboratory. The laboratory phase of the project is probably the most time-consuming component of an archaeologist work as this process can take months to years to complete.
Finally, the results of the analysis must be reported in a site report. Often, other publications and presentations, both professional and popular, follow. It is very important to share the results of the archaeology with others, and this can be done through displays, presentations, brochures, web sites, and so forth, as well as professional books and articles.
This Oneota rim sherd was recovered from the Sand Lake Site (located north of La Crosse, Wisconsin) in 1982. After excavation the sherd was analyzed, a report was written and the sherd was included in a local display.