Bone Needles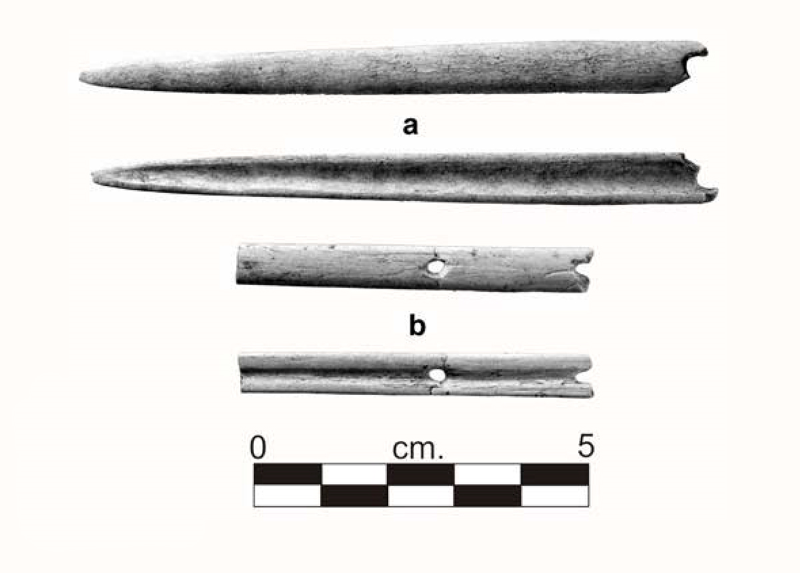 Bone Needles These two pieces of worked bone have polish and perforations and were probably needle-related implements of some type.
The top needle (or perhaps a shuttle?) is a narrow, fairly flat section of long bone from a bird. It has a naturally concave interior surface and a naturally convex outer surface. One end tapers to a rounded, flattened point, while the other is broken through a perforation.
The bottom example is a well-worn fragment of polished bird bone, broken at both ends and naturally concave on the inner surface. It has an elongated perforation in the center and half of another perforation at one of the broken ends.
Both items were recovered during excavations in the early 2000s at the Sanford Archaeological Complex, a large, late precontact Oneota site complex in La Crosse, Wisconsin.