Bottle - John Wyeth & Brother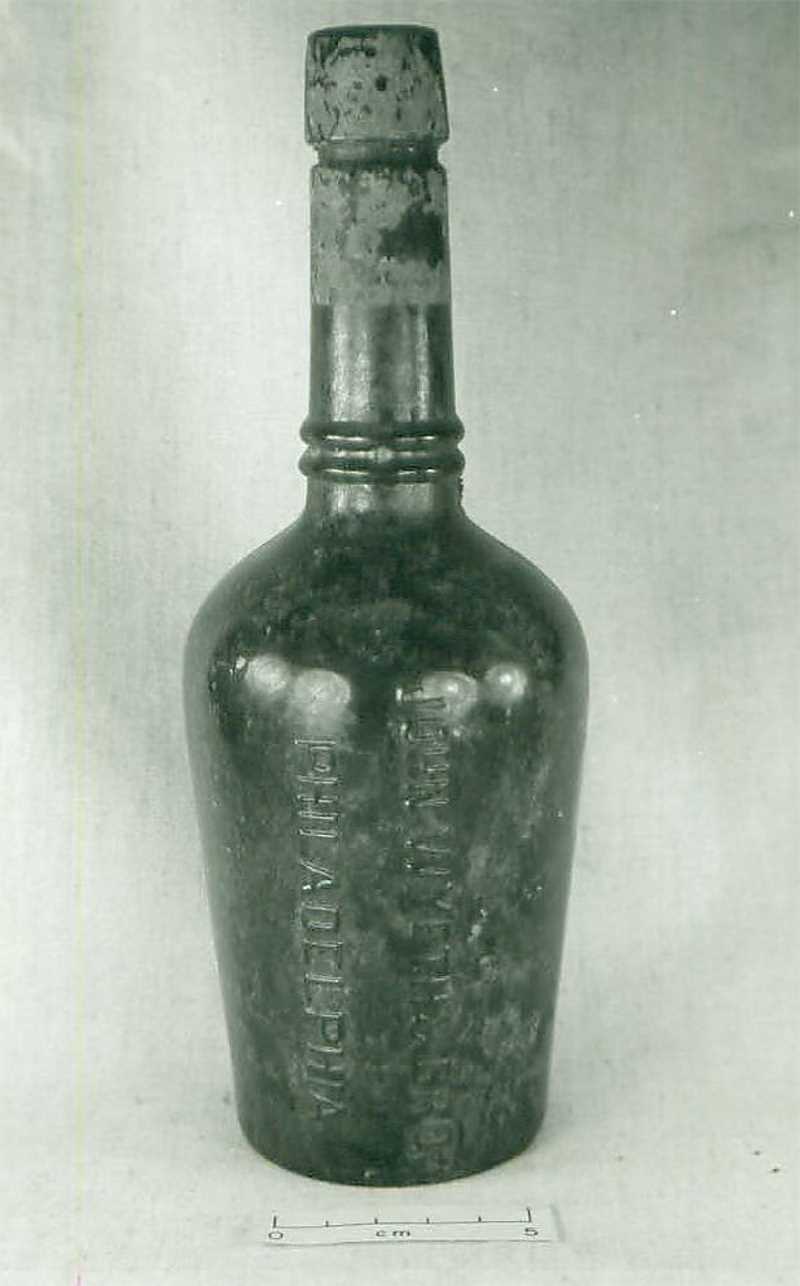 Bottle This bottle was recovered during the archaeological survey of Navigation Pool 7 in the upper Mississippi River in the fall of 1989. The focus of the 1989 survey was on main channel shorelines where cultural resources are often most adversely impacted due to erosion or navigation related activities.
The bottle was found in a recently fallen cottonwood that had uplifted its root system, allowing examination of subsurface sediments. Within the root system was a complete bottle. This bottle is seamed around its base and up the sides, indicating mold manufacturing. The exterior of the upper neck has been smoothed and contains remnants of a wrap of some sort. The side of the bottle is embossed with "John Wyeth & Bro. /Philadelphia." Research into origins of the bottle indicate that it was manufactured to contain pharmaceuticals for a Philadelphia apothecary firm. John Wyeth and his brother Frank operated the company by their name from 1860-1910, and became one of the largest manufacturers of pharmaceuticals in Philadelphia. The Wyeth Brothers began pre-packaging their products in 1862. Based on the seamed nature of the complete bottle found at this site, it appears to have been manufactured around the turn of the last century (Robert Birmingham, personnel communication).