Chamber Pot – Ironstone Molded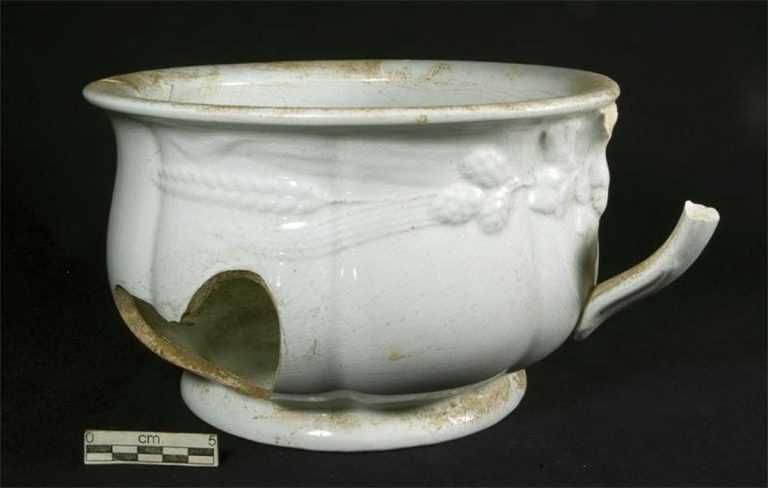 Chamber Pot – Ironstone Molded An undecorated chamber pot with a molded floral design (wheat pattern) was discovered during the 2006 excavation of an early 1840s–1860s privy in Prairie du Chien, Wisconsin. The maker's mark on the bottom has "Ironstone China Edward Pearson" with a shield, a horse, and a unicorn. The bottom of the pot is also impressed with the label "E. Pearson/ CoBridge/Ceres Shape." The Edward Pearson company utilized designs such as this on white ironstone from circa 1850 to 1873 (Kowalsky and Kowalsky 1999:301). This chamber pot is about 5½ inches tall, 9 inches in diameter at the rim, and 6 inches in diameter at the base.
Kowalsky, Arnold A., and Dorothy E. Kowalsky
1999 Encyclopedia of Marks on American, English, and European Earthenware, Ironstone, and Stoneware 1780–1980. Schiffer Publishing, Atglen, Pennsylvania.