Ironstone – Molded Saucer - Lessard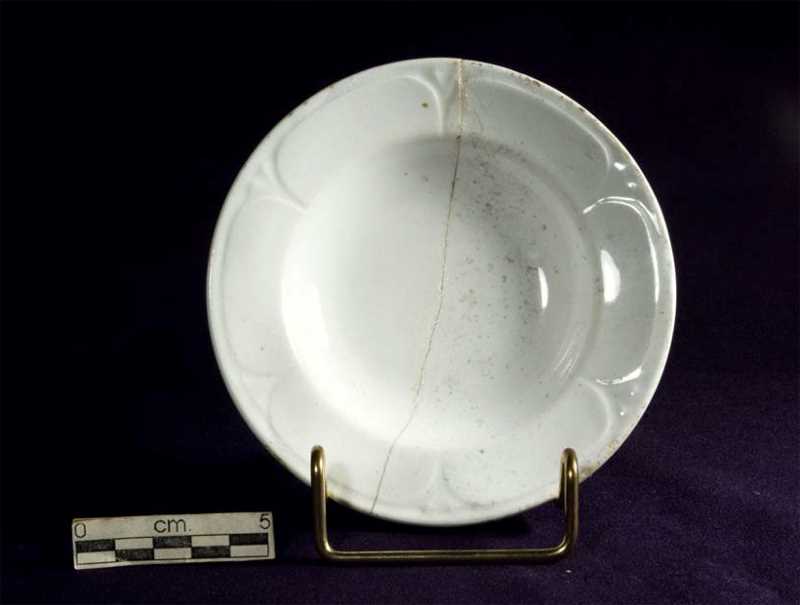 Ironstone Saucer One ironstone saucer about 5 inches in diameter, with a relief decoration of what looks like large flower petals, was found during the 2006 excavation of an early 1840s to 1860s privy in Prairie du Chien, Wisconsin. It has a registry diamond mark dating to April 1846. Registry diamond markings were part of a Design Copyright Act that enabled manufacturers, designers, or dealers to register their ornamental designs. This registry was signified by a registry diamond, with different marks signifying class, month, day of month, year, and parcel number. The codes for the registry provided in Kowalsky and Kowalsky (1999:578) indicate a date for the saucer of April 1846, but the day of the month cannot be discerned.
Kowalsky, Arnold A., and Dorothy E. Kowalsky
1999 Encyclopedia of Marks on American, English, and European Earthenware, Ironstone, and Stoneware 1780–1980. Schiffer Publishing, Atglen, Pennsylvania.