Medicine Bottle – Lessard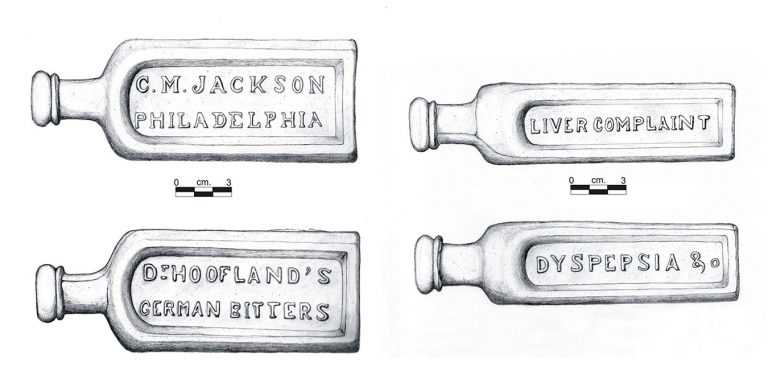 Medicine Bottle This medicine bottle, found at the Lessard site in Prairie du Chien, Wisconsin, is about 7½ inches tall. It is made of aqua-colored class embossed with the words "Dr HOOFLAND'S//GERMAN BITTERS//LIVER COMPLAINT//DYSPEPSIA & C//C.M. JACKSON/PHILADELPHIA." How old is it? This type of bitters bottle was introduced in 1842, and the C. M. Jackson company was bought out by Charles Evans and R. S. Jones in 1863 (Fike 1987:35). Therefore, the bottle dates to between 1842 and 1863.
Fike, Richard E.
1987 The Bottle Book. Gibbs M. Smith, Salt Lake City.