Throwback Thursday – 2011 MAC T-Shirt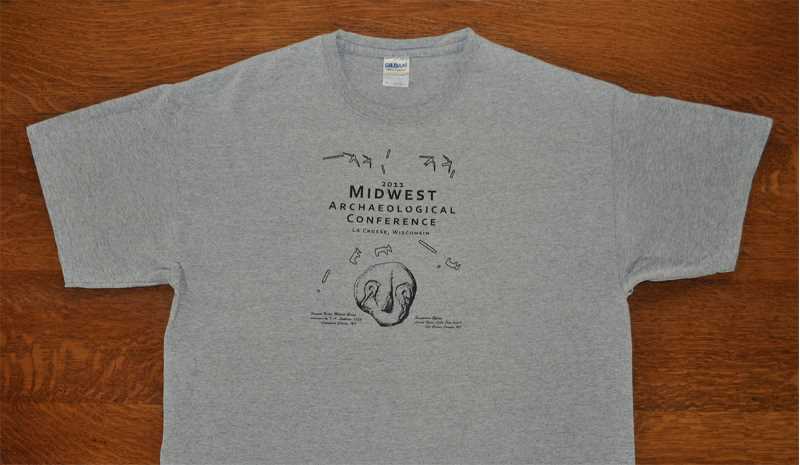 2011 MAC T-shirt Throwback Thursday – t-shirt from the 2011 Midwest Archaeological Conference hosted by MVAC and UWL Archaeology & Anthropology Department in La Crosse, Wisconsin. MVAC is scheduled to host the conference again in 2022.
Pictured:
Sandstone effigy recovered in 2009 from the Lower Sand Lake Site in La Crosse County, Wisconsin. Link to more information.
Swatch Ridge Mound Group surveyed by Increase Lapham in 1855 in Crawford County, Wisconsin.