Valley View Phase, Midway Incised, v. fine lip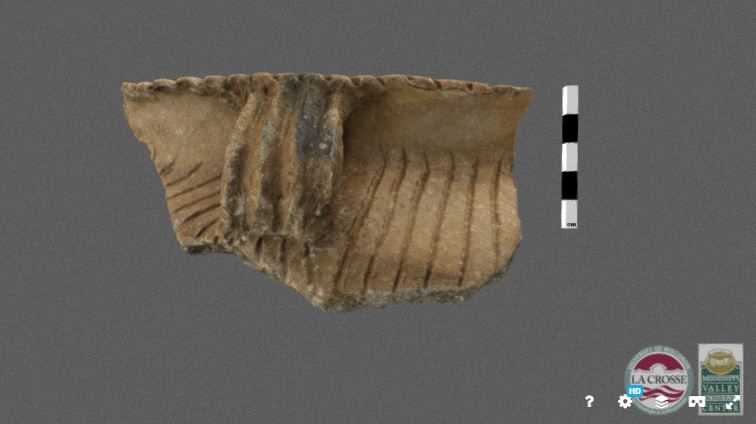 Pot sherd
Type: Midway Incised, variety Fine Lip Top
Shoulder Description: Alternating panels of oblique tool trails, lacking punctates (Boszhardt 1994: 235).
Lip Decoration: Relatively fine notching, usually applied with tool, on top of the lip along the entire rim. Notches may be oriented perpendicular to rim, or oblique to right or left (233).
Culture: Oneota, La Crosse Locality
Period: Late Prehistoric Period, Valley View Phase, A.D. 1450-1625.
Site: Sanford Archaeological District, 47LC394
Provenience: Feature 124
Artifact ID: 91.1886.27
Curated at: Mississippi Valley Archaeology Center, University of Wisconsin-La Crosse, La Crosse, Wisconsin
Citation: Boszhardt, Robert F.
1994 Oneota Group Continuity at La Crosse: The Brice Prairie, Pammel Creek, and Valley View Phases. The Wisconsin Archaeologist 75(3-4): 173-236.