Catlinite Pipe Bowl – Sand Lake Archaeological District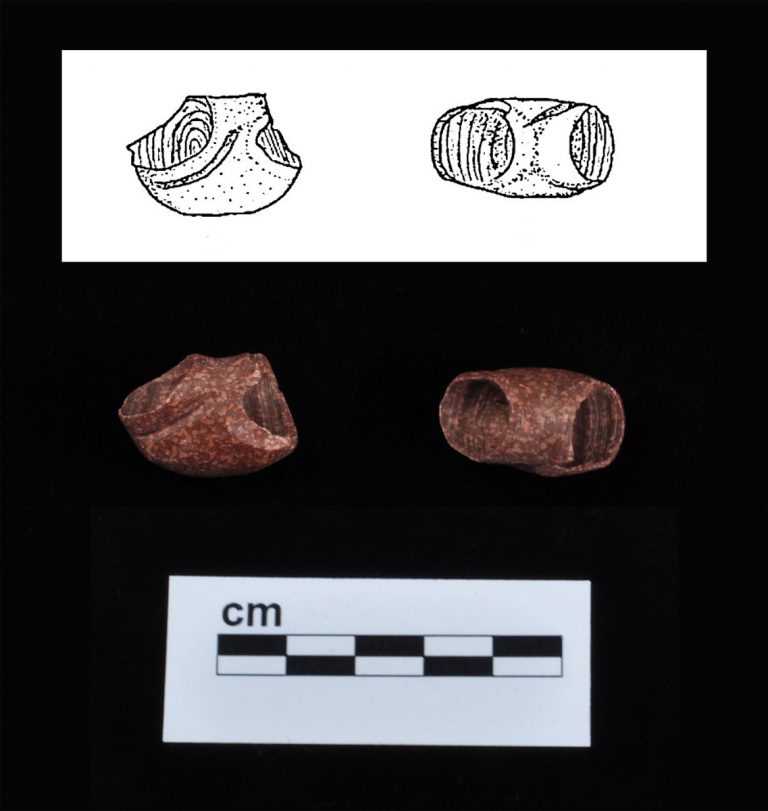 Catlinite Pipe Bowl This catlinite pipe bowl was recovered in the mid-1980s from a site within the Sand Lake Archaeological District located northeast of La Crosse, Wisconsin.
Catlinite, a type of pipestone, is a soft red siltstone named after the 19th century American artist, George Catlin. Catlinite outcrops occur in southwestern Minnesota, where traditional Native American quarries are preserved at the Pipestone National Monument.
Link to information about Pipestone National Monument.