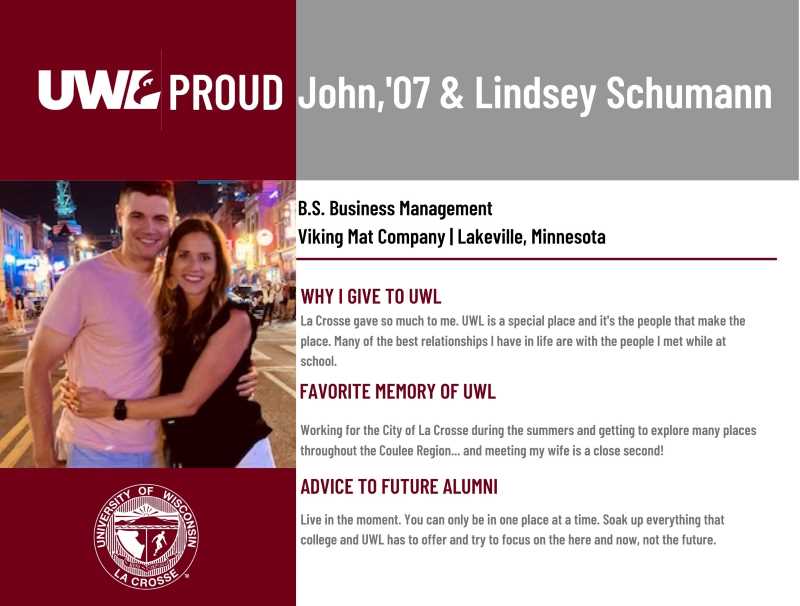 Schumann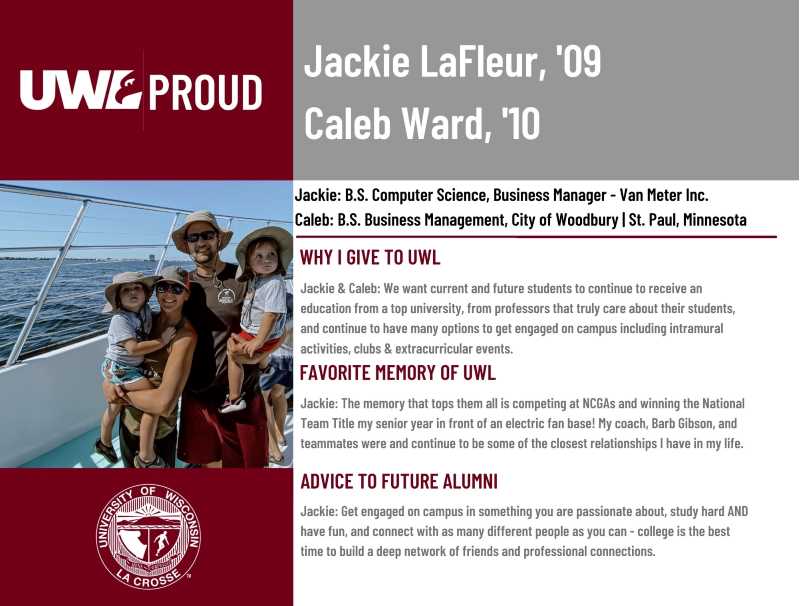 LaFleur & Ward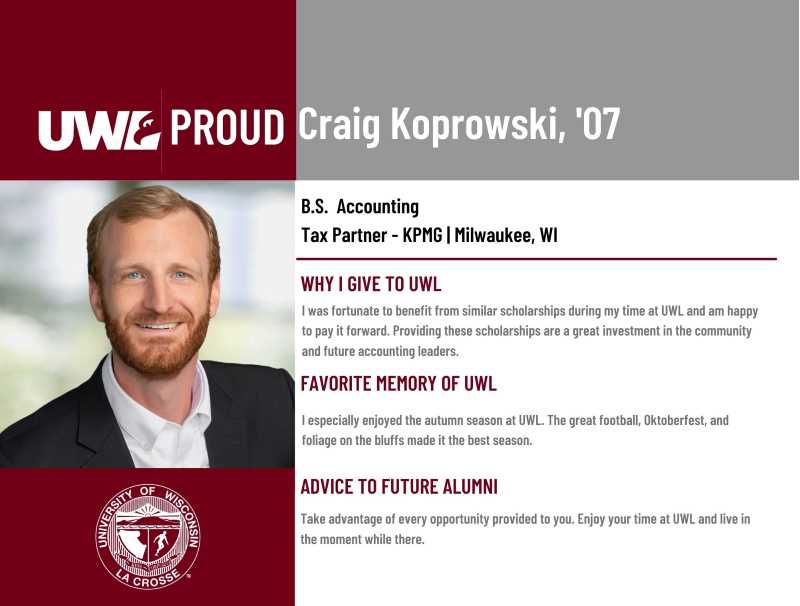 Koprowski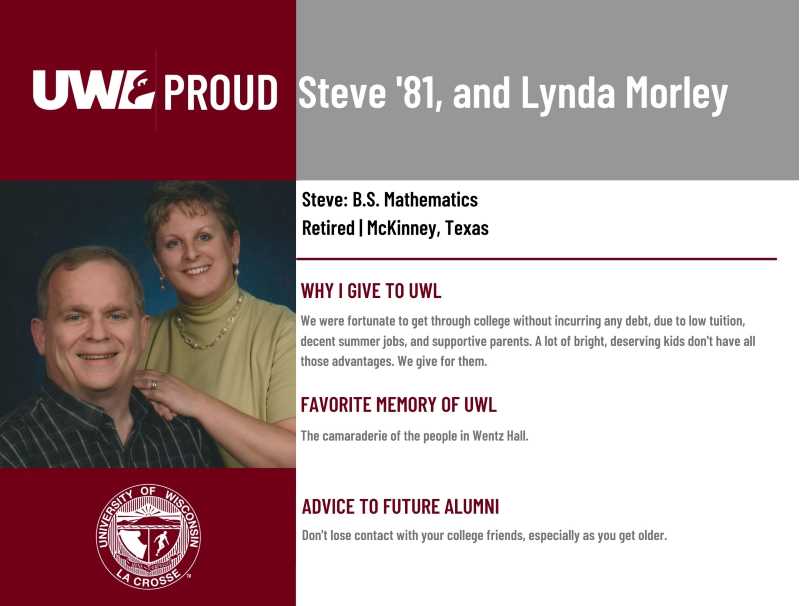 Morely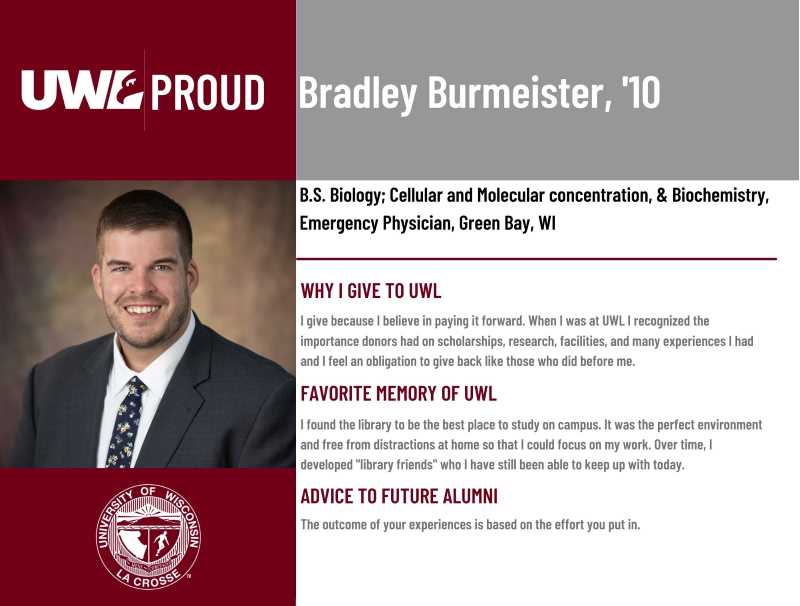 Burmeister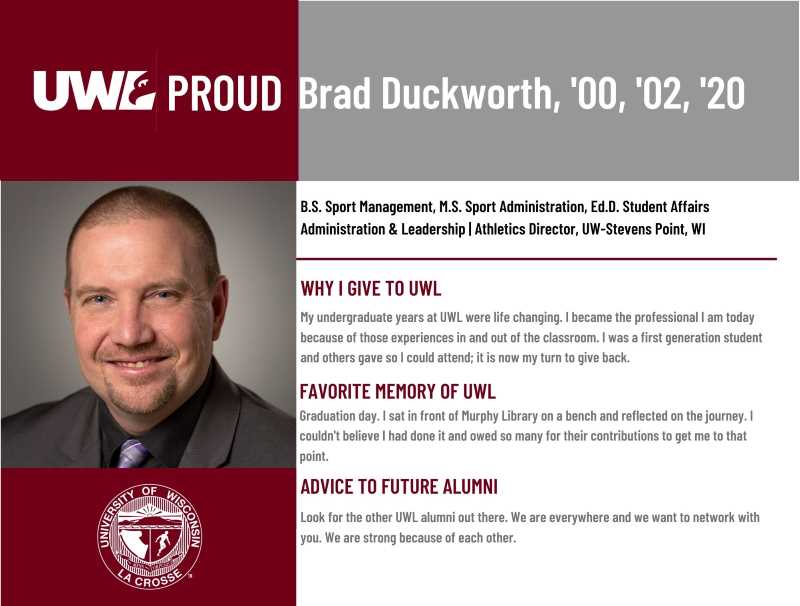 Duckworth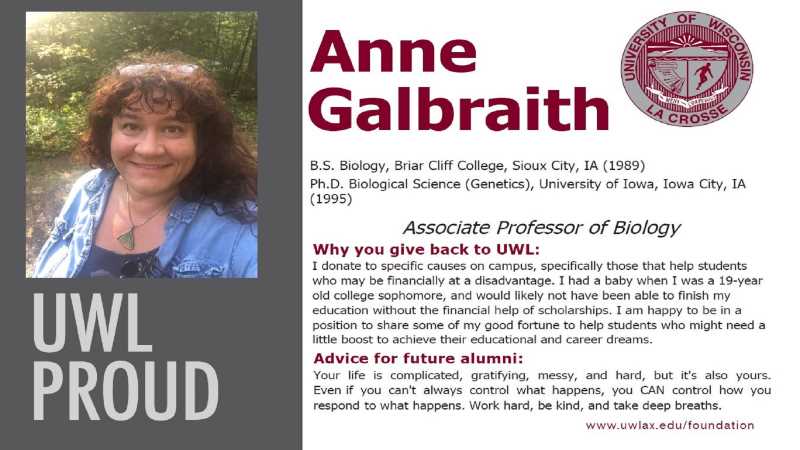 Anne Galbraith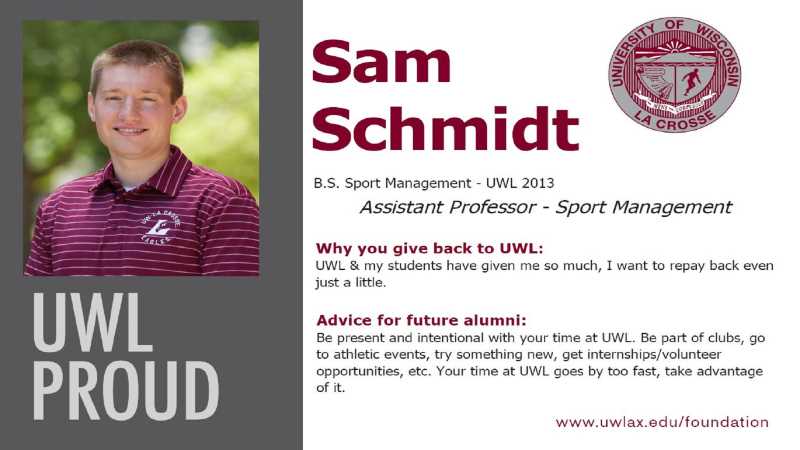 Sam Schmidt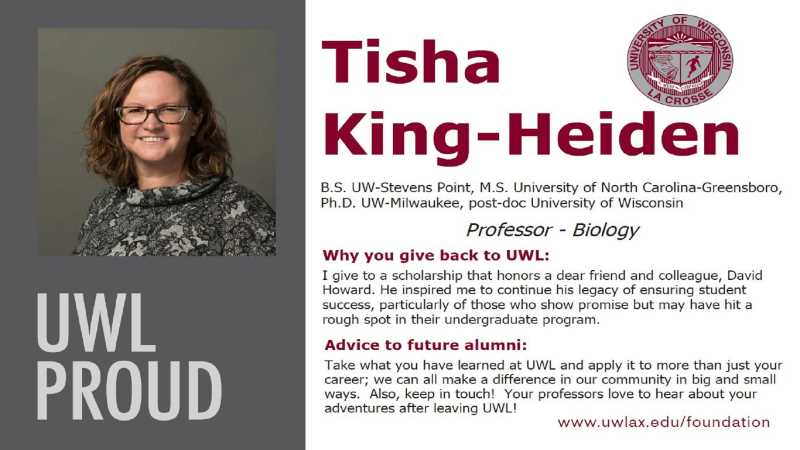 Tisha King-Heiden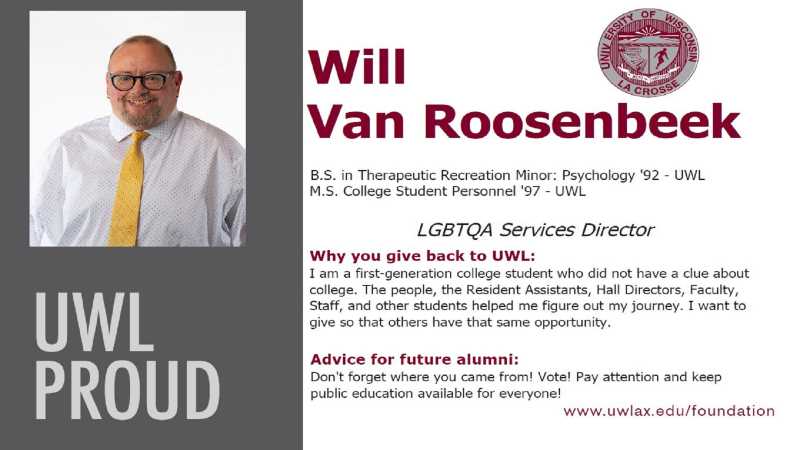 Will Van Roosenbeek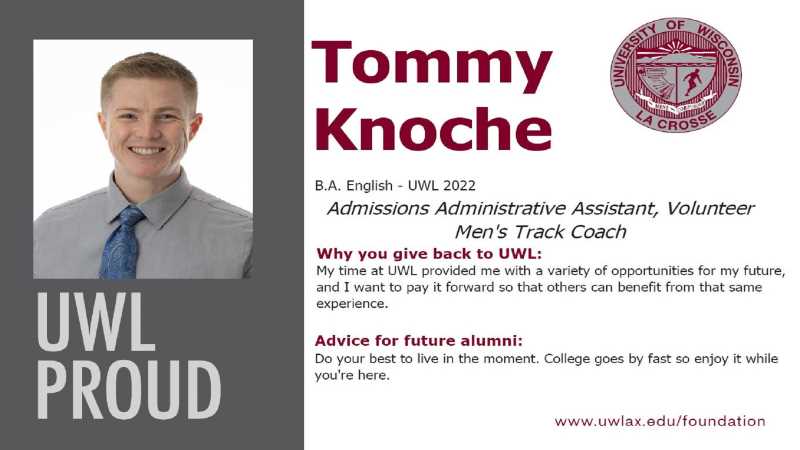 Tommy Knoche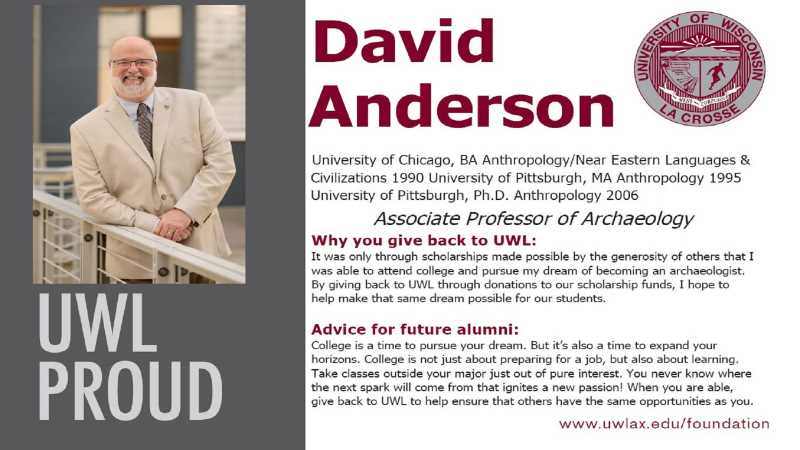 David Anderson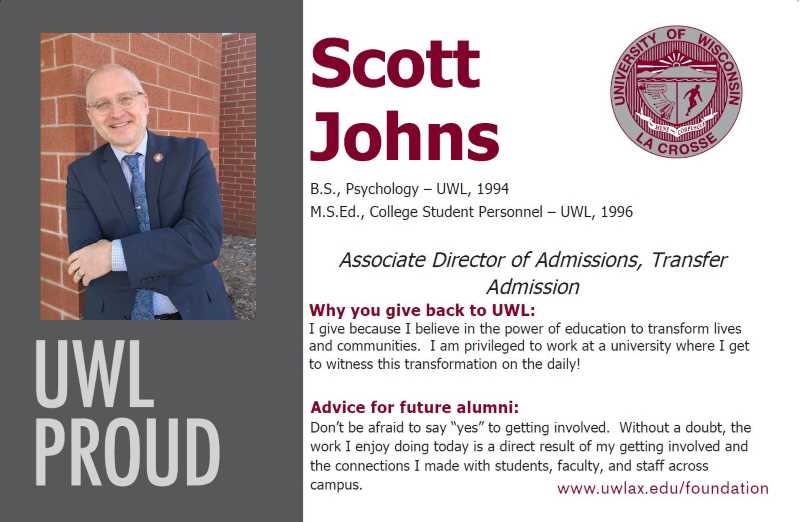 Scott Johns
Every gift to UWL
no matter how large or small
is important.
Many small gifts, when combined, can provide a scholarship, support a program, or fund an undergraduate research experience.
Leaving their legacy
---
There are many ways to create a scholarship fund to help future generations of UWL students. Read more about how UWL alumni and friends are leaving their legacy by clicking the links below.
https://issuu.com/uw-lacrosse/docs/uwl_lantern_summer_2018-web
https://issuu.com/uw-lacrosse/docs/uwl_lantern_winter_2017-18-web
https://issuu.com/uw-lacrosse/docs/uwl_lantern_summer_2017-web
https://issuu.com/uw-lacrosse/docs/uwl_lantern_winter_2016-17_web
https://issuu.com/uw-lacrosse/docs/lantern_winter_2015-16-web
https://issuu.com/uw-lacrosse/docs/lantern_summer_2015_web