Posted 10:03 a.m. Friday, Aug. 13, 2021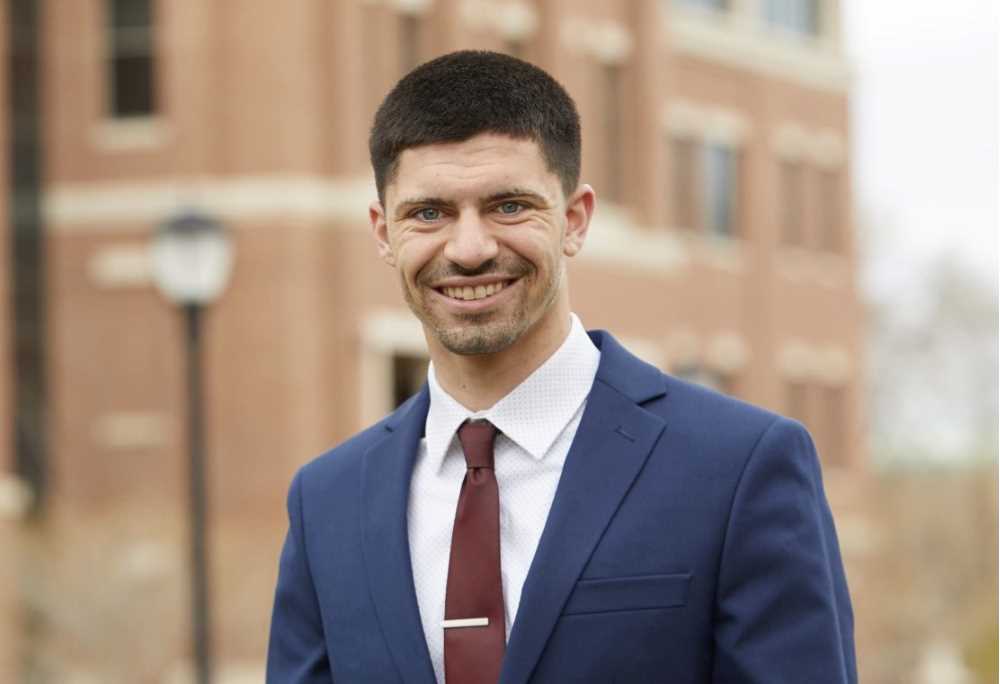 Troy De Bruin recognized for academic excellence, community service
Troy De Bruin didn't take long to fall in love with UW-La Crosse.
He visited several times as a high-schooler — first for the WIAA State Track Meet and again for a college visit — and immediately knew "this was where I wanted to spend my next four years."
De Bruin, who graduated in May 2021, made the most of his UWL experience, finishing with a 4.0 GPA, starring on the men's track team and making a positive community impact.
His achievements in and out of the classroom earned him the 2021 Hoeschler Award, given each year to the top senior from the College of Business Administration.
"When I found out I was the recipient of the Jake and Janet Hoeschler Award for Excellence, I was very honored knowing that all of my hard work over the years had paid off," says De Bruin, who earned his bachelor's degree in accountancy and finance. "The idea that this award goes to one of the CBA's most prestigious students made me feel accomplished and successful, especially considering the large number of deserving students that were eligible for this recognition."
During his time at UWL, De Bruin received five business-related scholarships, along with the Joe Laux Family CBA Top Scholar Award.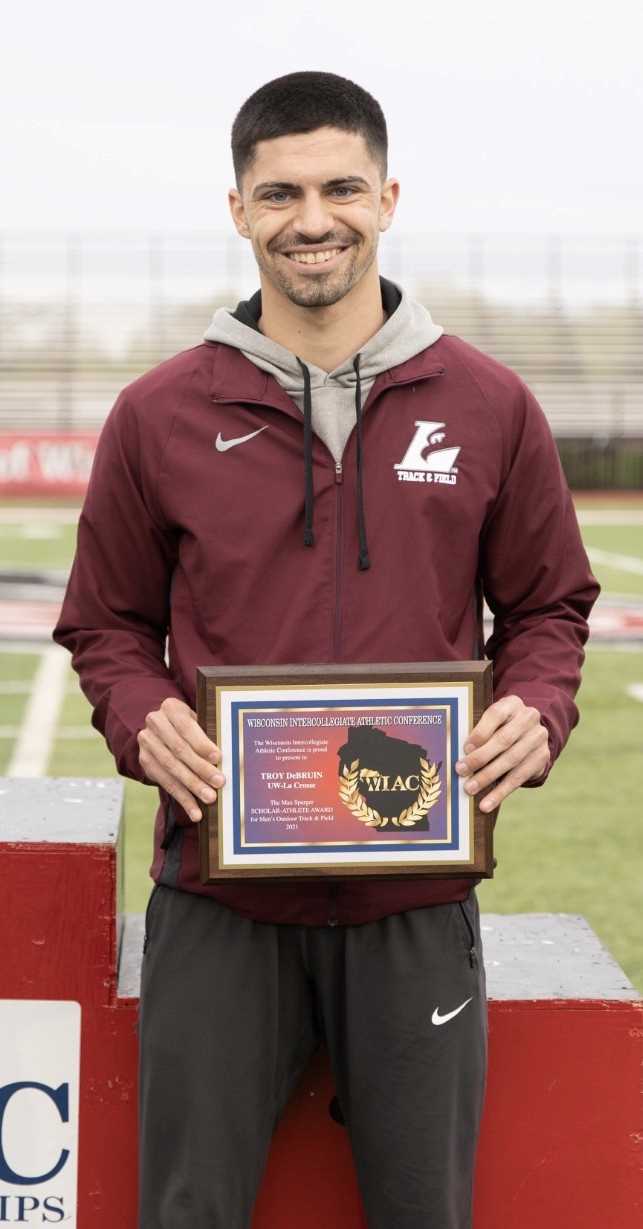 In spring 2021, he helped the Eagles men's track team win the NCAA Outdoor Track & Field Championship in the 4x100m relay, while breaking the school record.
And he volunteered with numerous organizations and events. Among them: the Veterans Day Breakfast, the Children's Museum of La Crosse, the Down Syndrome Awareness Walk, Live Generously and other athletic activities.
In September, De Bruin will begin working full-time at Baker Tilly in Appleton, Wisconsin, as part of its Construction and Real Estate Audit Team. The native of Little Chute, Wisconsin hopes to become a fraud investigator or CFO.
UWL, he says, offered many valuable experiences that will serve him well in his career.
"I just want to say thank you to all of the supportive professors, friends, coaches, teammates and scholarship donors who helped me throughout my college journey," he says. "Although I will miss UWL, I am very excited to see what the future has in store."
About the award
The Jake and Janet Hoeschler Award for Excellence recognizes a College of Business Administration graduate for academic accomplishment and leadership on campus and in the community.
Janet Hoeschler, a 1940 graduate, established the award in 1992 to signify a business-university partnership.