We're ready to serve you!
The Office of Human Resources is pleased to be a major support function of the University of Wisconsin-La Crosse. This site is designed to be a convenient and thorough source of information for current and prospective UW-La Crosse employees. The information provided on these pages describes basic policies, procedures, benefits and services provided to all faculty and staff at UW-La Crosse. You are invited to learn more about the mission of the Office of Human Resources.
The Office of Human Resources is here to serve you 7:45 am to 4:30 pm Monday through Friday.
---
Human Resources news, events, and updates
Going through a major life event?
Don't forget to update your benefits! Employees have 30 days from date of the event to make changes to most benefits programs. Visit the benefits life events webpage for information.
Retirement and saving plans
Looking for more information about UWL's retirement plans? Looking for low-cost ways to save extra money for retirement? Information and helpful resources are available on the benefits retirement and savings plans webpage.
Introducing ALEX: Your personalized benefits counselor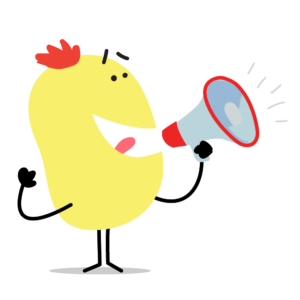 ALEX explains your benefit options in plain English and helps you choose the plans that make the most sense for you and your family.
In an effort to make the Annual Benefits Enrollment period less stressful for current employees, UW System is introducing this new online tool for anyone who wants a better understanding of the comprehensive benefits offered at the UW System.
ALEX will ask you a series of questions to walk you through benefits offerings and suggest appropriate plans based on your answers. It is UW System's hope that a conversation with ALEX will educate you while helping you make sound, informed decisions about benefits.
Visit the ALEX landing page and begin your ALEX conversation now!
Employee annual compliance training
As UWL employees, we all have an obligation to act in accordance with legal standards and ethical principles. In order to ensure that you are best prepared to fulfill these obligations for the benefit of yourself, your colleagues and students, UWL has partnered with LawRoom /EverFi to provide web-based training courses to all of our employees. For more information and to view a list of current compliance training, see the employee training webpage.
Title and Total Compensation Study
For information about the UW System's title and total compensation study, please visit
our webpage
.
Hiring temporary office support staff
Temporary office support staff are hired through a temporary staffing agency under contract with the State of Wisconsin Bureau of Procurement. Supervisors should refer to the
recruitment webpage
for additional information.
Emergency contact information
Is your Emergency Contact Information up to date? This information is imperative as we have had the need arise to contact a designee only to find no one is listed. When medical or other emergencies come up, every minute counts. Please help us help you out should the need ever arise. You can update your information on your My UW System portal by clicking the "update my personal information" link or you may complete and return the emergency contact form to the Human Resources office.