We're ready to serve you!
The Office of Human Resources is pleased to be a major support function of the University of Wisconsin-La Crosse. This site is designed to be a convenient and thorough source of information for current and prospective UW-La Crosse employees. The information provided on these pages describes basic policies, procedures, benefits and services provided to all faculty and staff at UW-La Crosse. You are invited to learn more about the mission of the Office of Human Resources.
The Office of Human Resources is here to serve you 7:45 am to 4:30 pm Monday through Friday.
---
Human Resources news, events, and updates
Save the Date! UWL Benefits Fair
Human Resources will host the annual benefits fair on Wednesday, October 3, 2018 from 10 am to 1 pm in Grandad Bluff, Student Union. The benefits fair will have information about 2019 benefits elections and will give employees the opportunity to meet with benefits vendors. The Annual Benefit Enrollment period will be from October 1 through October 26.
Flu Shot Immunization Clinics
This year Staywell, through the Well Wisconsin program, will be hosting Flu Shot Clinics for employees and spouses who carry a state health plan. The dates we have scheduled for Flu Shot Clinics are:
Wednesday, October 24 from 9 a.m. to 1 p.m.
Thursday, November 8 from 10 a.m. to noon
Tuesday, November 20 from 9 a.m. to 1 p.m.
The Flu Shot Clinics will be held in room 3130 Student Union. Appointments are required and you may register for an appointment through your Staywell portal.
More Matter wellness challenge
Our More Matters challenge will be delicious. It's one of the Well Me Challenges developed for workplaces like ours by Mayo Clinic Health System wellness experts.
More servings of fruits and vegetables to really matter for your health. According to Mayo Clinic research, eating 5 or more servings a day reduces stroke risk by 26%. Another study showed 7 or more servings of vegetables and fruits were linked to the lowest risk of death from all causes including cancer, heart disease and stroke. For this challenge, we'll shoot for at least 5 servings. It's not that hard to do. . . fruit with breakfast, a side salad at lunch, an afternoon apple or veggies with dip and 2 vegetable at dinner. This is a great opportunity to take advantage of the final weeks of your local farmers markets for fresh locally grown fruits and vegetables.
Print off the tracker form and begin tracking your servings beginning on September 23, 2018. Track your servings through October 20, 2018. Trackers may then be turned into Human Resources the week of October 22nd. We will have prizes for participation! Watch for more information in Campus Connection each week.
ETF Video Series: Accumulated Sick Leave Credit Program
Did you know you may be able to use your accumulated sick leave to pay for health insurance in retirement? Learn how this benefit works, how credits are calculated, eligibility rules and more in this three-part series of videos and resources from the Department of Employee Trust Funds.
StayWell Health Screenings
UWL has on-site health screening events scheduled for employees/spouses who are enrolled in the State of Wisconsin Group Health Insurance Program. It's not too late, register today for one of the three final sessions of the year! Register at wellwisconsin.staywell.com and click the Programs tab. Search zip code: 54601. Below are the dates for the remaining screening events in 2018:
9 am - 1 pm, Thursday, September 20, UWL Student Union 3310
9 am - 1 pm, Wednesday, October 10, UWL Student Union 3314
New PeopleAdmin Look
PeopleAdmin (UWL's faculty and staff recruitment application) will be rolling out a new look to it's home page starting July 17. The updated, more modern look will have slightly different navigation. Use this walk through document to see the new and improved features in the Inbox, Watch List, Shortcuts and Widgets. Use this short cuts document to create new shortcuts in the new PeopleAdmin homepage.
New EAP Vendor
Effective July 1, 2018, the Employee Assistance Program (EAP) vendor will be changing to FEI Behavioral Health (FEI). The EAP program is a free, confidential service to you, your dependents, and anyone living in your your household. More information can be found on our EAP webpage.
ETF Announces 2019 WRS Contribution Rates
Employee Trust Funds (ETF) has announced the Wisconsin Retirement System (WRS) contribution rates for 2019. The employee share of the WRS contribution rate will decrease by 0.15% (from 6.7% to 6.55%). Generally, the reason for the decrease in required contributions is due to positive investment returns. For more information regarding WRS contribution rates, see the ETF website.
Tax Law Changes for Parking Fees and Bus Passes
Due to tax liability implications of the Tax Cuts and Job Act passed by the Federal Government effective January 1, 2018, the UW System will no longer allow pre-tax payroll deductions for parking, vanpool, and bus passes. Pre-tax payroll deductions will be changed to post-tax deductions beginning June 1, 2018. UW employees will also not be able to create or add to Parking and Transit Accounts, as administered by TASC. Contact Human Resources if you have any questions or concerns.
Pay Plan Distribution Guidelines
The State of Wisconsin Pay Plan for the 2017-19 biennium will be distributed to UWL employees on the basis of merit and solid performance with increases of 2% provided on July 1, 2018 and 2% on January 1, 2019. In accordance with UW System policy, UWL has developed it's own Pay Plan Distribution Guidelines.
Going through a major life event?
Don't forget to update your benefits! Employees have 30 days from date of the event to make changes to most benefits programs. Visit the benefits life events webpage for information.
Retirement and saving plans
Looking for more information about UWL's retirement plans? Looking for low-cost ways to save extra money for retirement? Information and helpful resources are available on the benefits retirement and savings plans webpage.
ALEX: Your personalized benefits counselor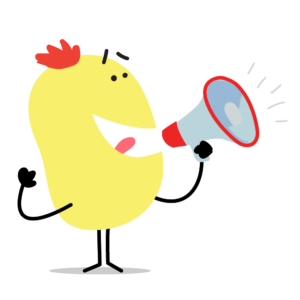 ALEX explains your benefit options in plain English and helps you choose the plans that make the most sense for you and your family. Visit the ALEX landing page and begin your ALEX conversation now!
Employee annual compliance training
As UWL employees, we all have an obligation to act in accordance with legal standards and ethical principles. In order to ensure that you are best prepared to fulfill these obligations for the benefit of yourself, your colleagues and students, UWL has partnered with LawRoom /EverFi to provide web-based training courses to all of our employees. For more information and to view a list of current compliance training, see the employee training webpage.
Title and Total Compensation Study
For information about the UW System's title and total compensation study, please visit
our webpage
.
Hiring temporary office support staff
Temporary office support staff are hired through a temporary staffing agency under contract with the State of Wisconsin Bureau of Procurement. Supervisors should refer to the
recruitment webpage
for additional information.
Emergency contact information
Is your Emergency Contact Information up to date? This information is imperative as we have had the need arise to contact a designee only to find no one is listed. When medical or other emergencies come up, every minute counts. Please help us help you out should the need ever arise. You can update your information on your My UW System portal by clicking the "update my personal information" link or you may complete and return the emergency contact form to the Human Resources office.