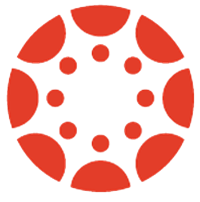 Introducing Canvas
Canvas is a learning management system (LMS) that offers tools and functions not only for online courses, but also to supplement face-to-face courses.
deliver quizzes
submit and grade assignments
access learning tools such as Turnitin, Akindi and Kaltura
and so much more!
Navigating Canvas
Global Navigation
Once you have logged into Canvas, you will see your Global Navigation on the left. This includes the Account, Dashboard, Courses, Calendar, Inbox, Commons, and Help tabs. This navigation will always be there regardless of what course you are in.
The Account tab allows you to access your account and change various settings, such as notifications.
The Dashboard tab is your landing page. It displays favorite courses, coming up, and recent feedback.
The Courses tab is a menu of courses currently enrolled.
The Calendar tab is a way to view everything to-do for all your courses in one place.
The Inbox tab is the main communication center for Canvas.
The Commons tab is a learning object repository that enables educators to find, import, and share resources.
The Help tab has resources to: ask your instructor a question, chat or email Canvas Support, or search the Canvas Guides
*The Groups tab is visible only to students once they have been added to groups within courses.

Make sure to clearly label the groups with the course and group name

.
Course Navigation
After a course is selected, the Course Navigation appears next to the Global Navigation. This is how instructors and students navigate within a course.
Items within this navigation can be enabled or disabled by the instructor (except for Conferences and Files). However, the location they show up in the list is fixed for students ease of use.
---
Get started! Faculty/staff | Students