Parking Services
A page within Parking Services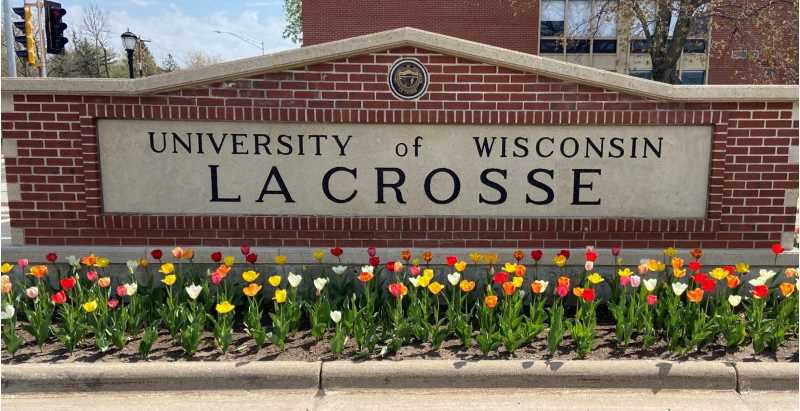 Congrats on a great Spring Semester! Enjoy the Summer!
2023-24 Parking Permit Sales
Employee Permits are on sale NOW. Check your email for important information and purchase instructions. If your preferred lot is sold out, contact our office to be placed on the wait list.
Student Permit Sales will begin in July. Exact dates and purchase instructions will be emailed at the end of June.
Your Plate is Your Permit
UWL uses license plates as permits. Hangtags and decals are no longer required so long as you've purchased a valid permit to park on campus.
Watch this video to see it how it works:
Pay Stations Offer Hourly, Overnight Rates
Pay stations are located in seven commuter lots on campus. Customers use their license plates as their permits, and display of a receipt is not necessary. The pay stations offer an option to enter a cell phone number to receive an alert when time is about to expire. Customers can reply, via text message, to purchase additional time. The pay stations default to a $5 overnight rate from 7 p.m.-2 a.m. and charge $1 per hour between 2 a.m.-7 p.m.
Smartphone App Offers Easy, Hourly Parking Alternative
Pay-by-phone is available at any UWL pay station. Visitors can download the Passport Parking app to their smartphones or visit the website to create an account. Visitors can then add time remotely by selecting one of the numbered zones on campus. Visitors use their license plates to validate transactions. Instructions are located on the pay stations.
Parking Permit Fees
Permit Type:
2022-23 Rates
2023-24 Rates
Resident (students living on campus)

$240 - Annual

$166 - Semester

$250 - Annual

$173 - Semester

Commuter (students living off campus, employees)

$190 - Annual

$135 - Semester

$198 - Annual

$140 - Semester

Motorcycle/Moped

$80 - Annual

$40 - Semester

$83 - Annual

$42 - Semester

Summer

$65 - All Summer

$25 - Per Session

$68 - All Summer

$26 - Per Session

J-Term
$41
$43
Hourly (in commuter lots with pay stations or Passport Mobile app)
$1 per Hour
$1 per Hour
Overnight (max of 7 consecutive nights)
$5 per Night
$5 per Night