What kinds of animals were hunted in the past? What role did they play in the diet? Were there other things besides food that animals provided? These are some of the kinds of questions that archaeologists have answered based on the kinds of animal remains found at sites.
Deer were the most important food in the diet for virtually all of prehistory, and continue as the most popular game animal today. There were other game, including elk, muskrat, beaver, bear, otter and mink, often taken for their furs as well as food. Birds include wild turkey, Canada geese and ducks.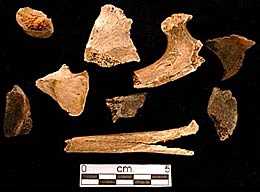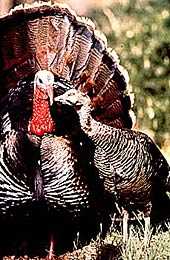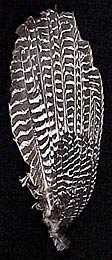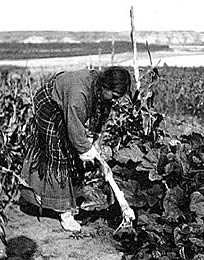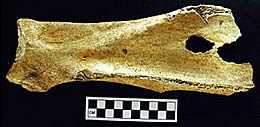 Riverine Resources
What kinds of resources were obtained from the river? What kinds of tools were used? Were the bones and shells used for anything besides food? These questions have been addressed by archaeologists based on the remains of fish and other riverine resources found at archaeological sites.
The Mississippi and smaller rivers and streams provided many fish, with freshwater drum, catfish, northern pike, suckers, gar, bowfin, bullheads and sturgeon popular. Fishing techniques have been suggested from the nature of some of the artifacts recovered. They can also be suggested from the nature and size of the fish. Large fish may have been speared. Nets and seines would have been the most efficient way to harvest schools of smaller fish in the shallow backwaters. Even crayfish and turtles were eaten.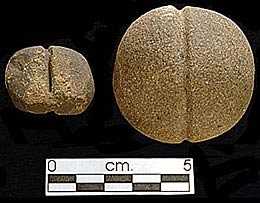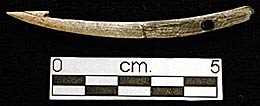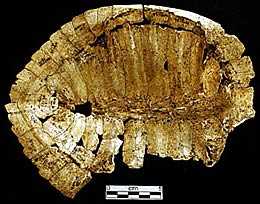 Fish
Fish were one of the most important summer resources. In addition to telling us about what people ate, their bones can also tell us what season they were caught. Fish grow continuously throughout their lives. Their bones and scales have annual growth rings similar to the rings on a tree. We can tell a fish's age by counting the rings. We can tell the season the fish were taken by seeing how much of the current year's growth ring had already formed when the fish was caught.