WIAA
Alerts
Coaches/Athletes
The UW-La Crosse campus uses UWL Alert as the emergency notification system. The system is designed to provide information about an active emergency or weather situation on campus that requires the community to take immediate action to stay safe. Before and during the WIAA track meet, visitors can opt-in to this service by texting WIAATRACK to 67283. This subscription will expire on Sunday, June 4th.
The service is free, but you will be responsible for any SMS charges from your cellular provider. Once you have registered, you will receive a confirmation text message indicating you have successfully signed up. If you do not receive this message, double-check to make sure you entered a number that receives text messages.
Keep in mind the service is offered on a best-effort basis. There may be factors that could prevent a message from reaching your phone.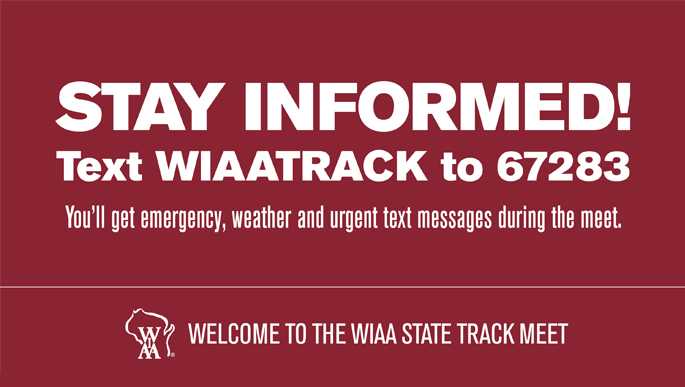 Sample of Stay Informed sign seen at the track event
When to Call the University Police- RIGHT AWAY!
University Police
Designated Emergency Response Number 608.789.9999
Any incident involving any weapon being displayed.
Any incident where a person has been injured by the actions of another.
Any incident where a threat to harm or kill someone was made.
Any suicide attempt or mention of suicide.
Any substantial property damage.
Any incident involving a hate crime.
Any arson.
Any crime in progress.
When you smell fire, a burning odor, or see smoke.
When rescue or emergency medical assistance is needed.
IF IN DOUBT, call and let trained personnel decide!
University Police officers cannot provide the best quality service without the cooperation of responsible spectators, volunteers and coaches. They expect YOU to call and tell them whenever you observe suspicious persons or actions. Some people fail to call the police simply because they are not aware that seemingly innocent activities might be suspicious. Others may notice suspicious activity and be hesitant to call. Still, others take it for granted that someone else has already called.
Call the police immediately about all suspicious activity. Don't worry about bothering them because it is the duty of the police officers to investigate any and all possible threats to campus safety. Don't worry about being embarrassed if your suspicions prove unfounded. Think, instead, about what COULD have happened if you had not called!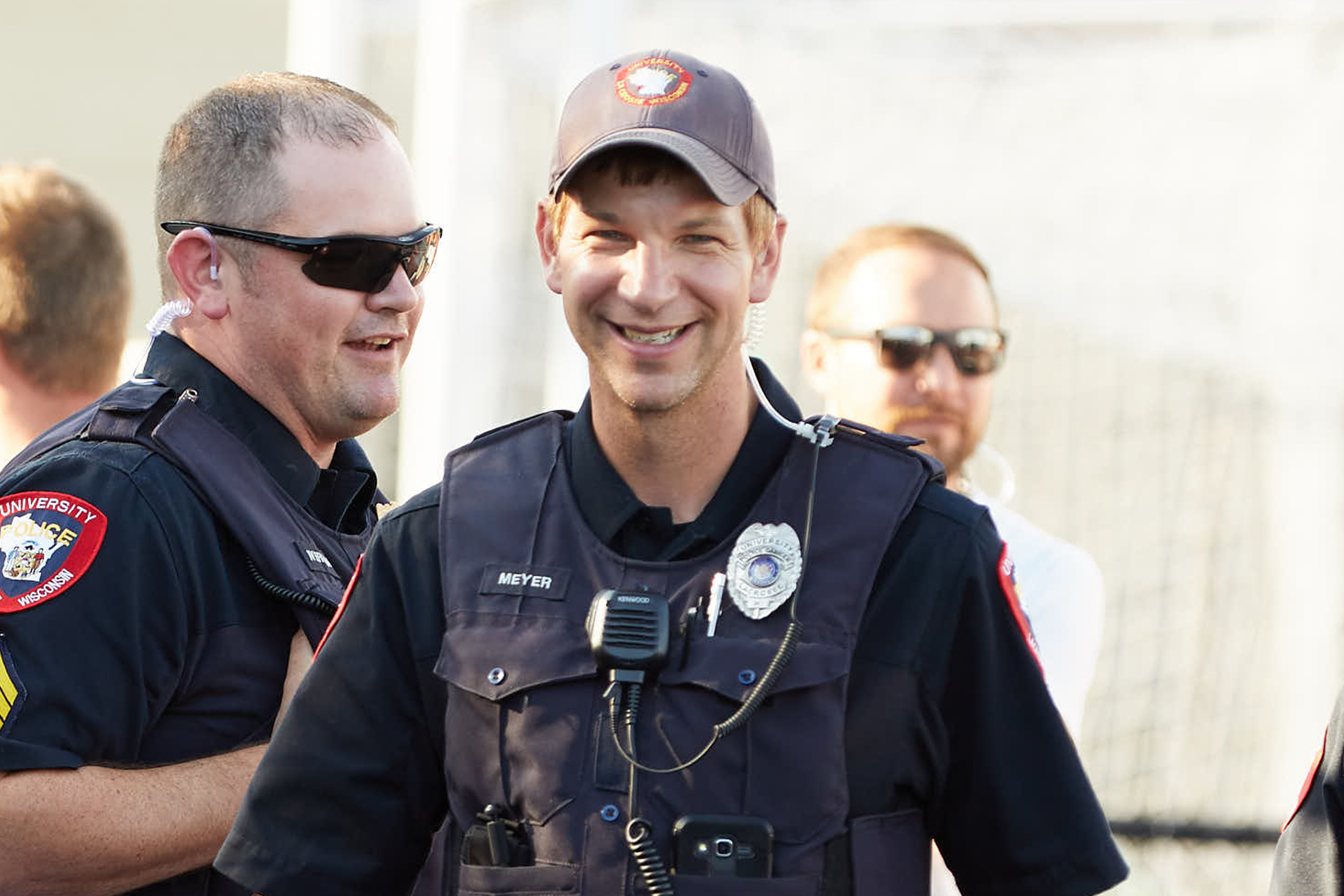 Safety topics