WIAA
Alerts
Volunteers
The UW-La Crosse campus uses UWL Alert as the emergency notification system. The system is designed to provide information about an active emergency or weather situation on campus that requires the community to take immediate action to stay safe. Before and during the WIAA track meet, visitors can opt-in to this service by texting WIAATRACK to 67283. This subscription will expire on Sunday, June 4th.
The service is free, but you will be responsible for any SMS charges from your cellular provider. Once you have registered, you will receive a confirmation text message indicating you have successfully signed up. If you do not receive this message, double-check to make sure you entered a number that receives text messages.
Keep in mind the service is offered on a best-effort basis. There may be factors that could prevent a message from reaching your phone.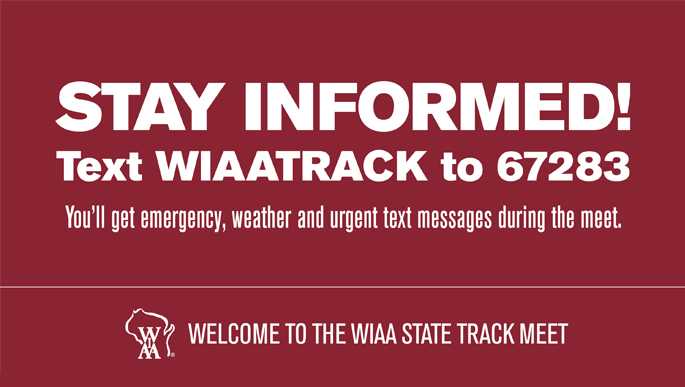 Sample of Stay Informed sign seen at the track event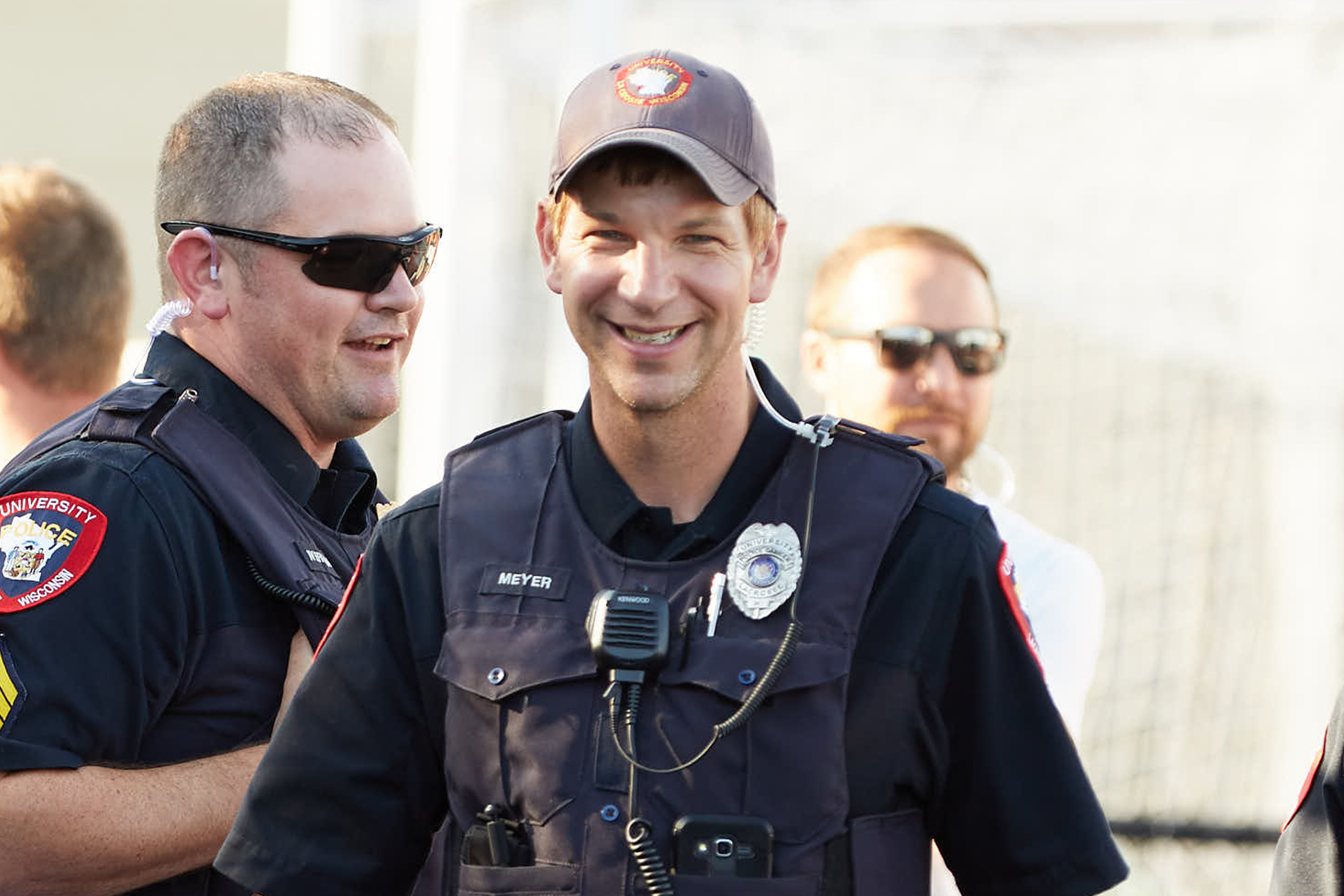 Safety topics