Posted 2:48 p.m. Tuesday, Feb. 7, 2023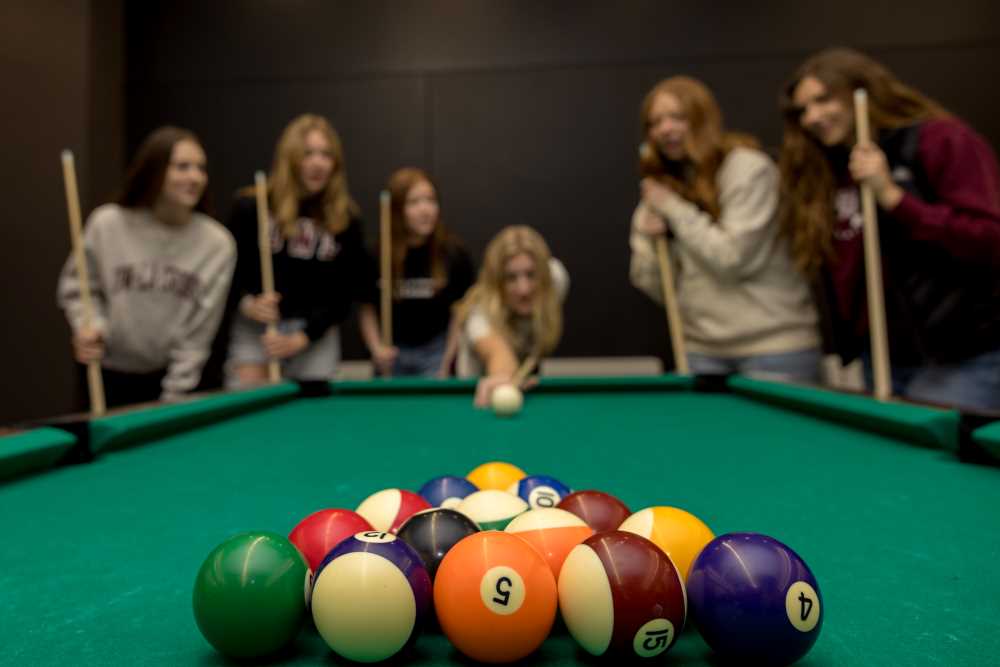 How to find a niche, a network and spend non-academic time 
College isn't all about lectures, taking notes and studying for exams. It's also about all the life that happens in between. This non-academic stuff can become some of the most fun, the most memorable, and — believe it or not — the most important for your future career.
Consider that some experts suggest that about 80 % of jobs are filled through a professional network connection, so working to build that network in college might be one of the best things you can do during your time here.
But where do you go to have fun, make memories and build lasting connections?
We talked to some experts in the area of "college fun" on UW-La Crosse's campus. Here are their best tips for any college student looking to find their place on a college campus outside of class.
Don't think about it — just go to introductory, beginning-of-the-year events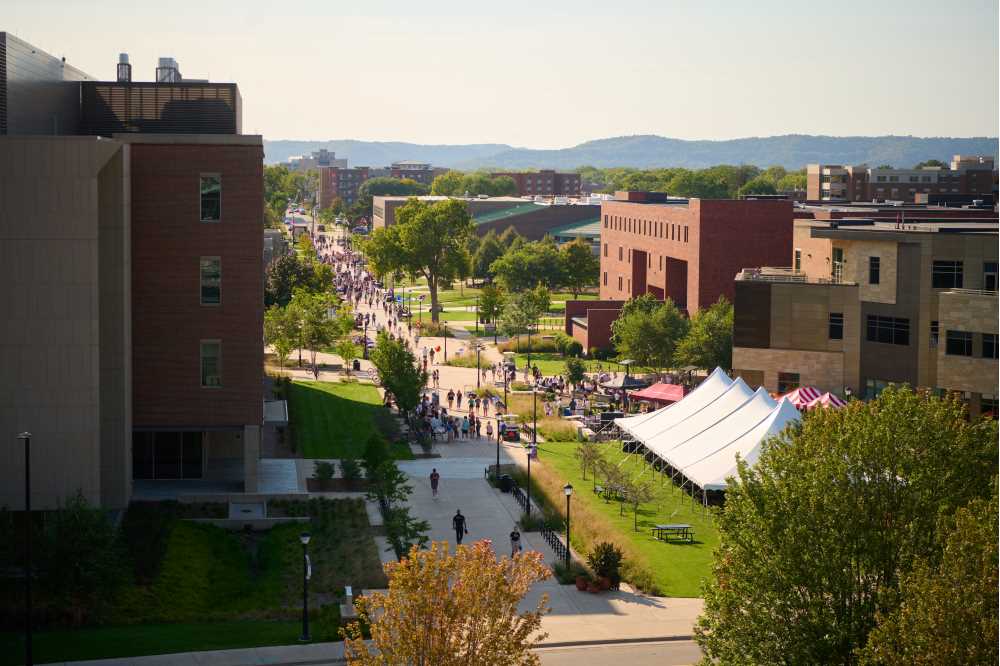 Every campus will have "get-involved" or "get-to-know-the-school" type events the first two weeks of college, so pay attention to your email and put a note on your calendar to go. These are great opportunities to learn about a lot of things you might be interested in joining or doing in college — all at once. Plus, they are great opportunities to build bonds with your new roommate or someone down the hall if you ask them to join you.
"It may feel like stepping out of your comfort zone to do this, especially for introverts, but just do it," explains Corey Stilwell, '19 and '21, a program coordinator in UWL's University Centers. "You won't regret it."
Doing it early in the school year has its perks since you are kicking things off with a new group just as other new students are also joining, Stilwell adds.
UW-La Crosse has three main events during the first two weeks of fall semester intended to get students acquainted with what's happening on campus and in the community.
Involvement Fest: Walk around to tables and learn about student organizations from students in those organizations.
Eagle Fest: Connect with student organizations, live music, food vendors, games and more on the campus mall.
Sample the City: Meet community business owners and see what you may want to do off campus such as restaurants, hair salons, shopping and more.
You can just 'try out' a student organization — you won't be sworn in day No. 1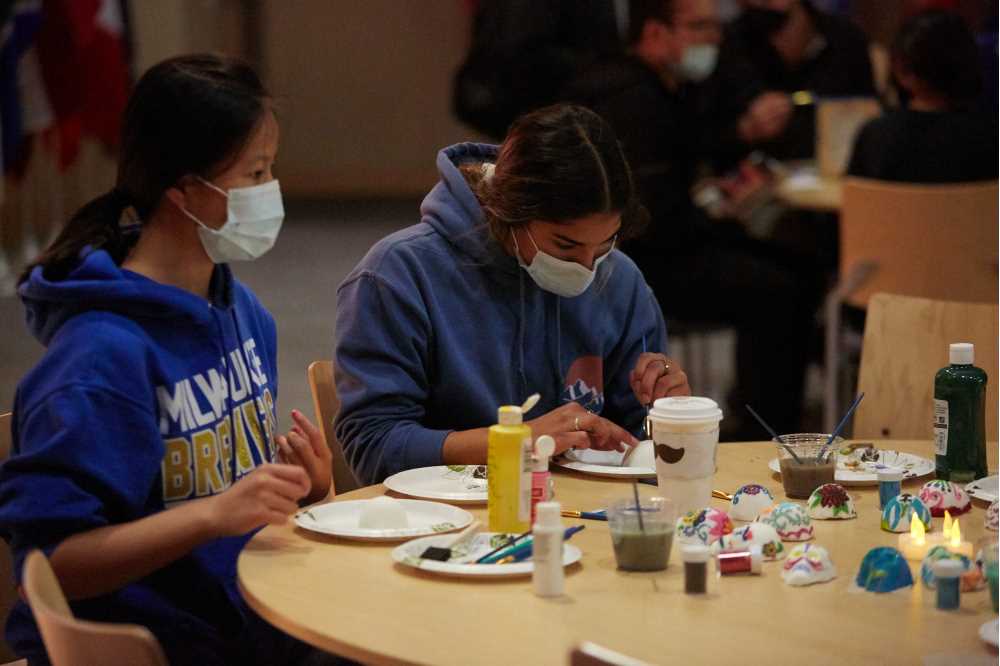 If you attend one Cheese Club meeting, one Esports and Gaming meeting or one gathering of the Pre-Genetic Counseling Club, you will not be sworn in and forced to come back to the next. Nothing that you try out is immediately a commitment. So, go out and try out a lot of things and see what you like, explains Macy Carty, a graduate assistant for UWL's Leadership and Involvement Center. That exploration is what college is about. Finding your niche and network will increase your sense of belonging and feeling "at home" on campus.
"It can be intimidating to go because you don't know if it is right for you. But you won't know until you go to that first meeting," she explains.
Find a study space outside of your residence hall room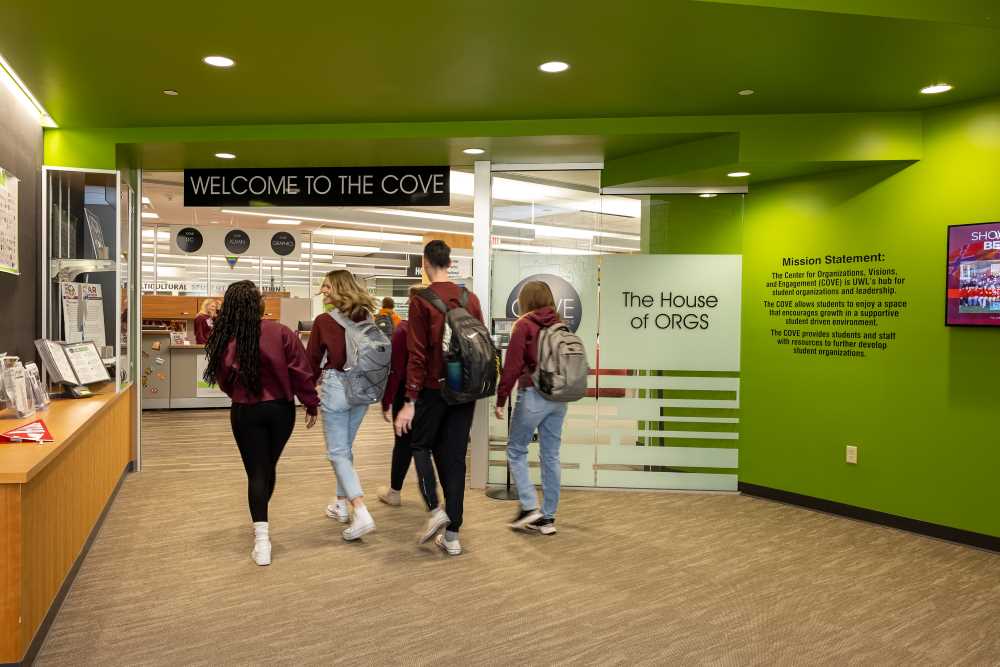 Take your backpack and walk around campus. Are there social areas to study where you might have an opportunity to mingle with someone new? If you're unsure, ask your RA or someone in the Student Life office where students go to relax, study, talk and meet others.
UW-La Crosse has a huge room for mingling on the second floor of the Student Union called the COVE. It's where many student organizations have their home base, but it's also just a place to go to get to know people. Any student can study, talk, play a board game or just lounge on the sofas at the COVE. The room also has a "Graphics Garage" space for getting help with student organization logos or brochures. The COVE is conveniently located at the center of campus for a resting place between classes.
Listen to your RA — they've been around the schoolyard a few times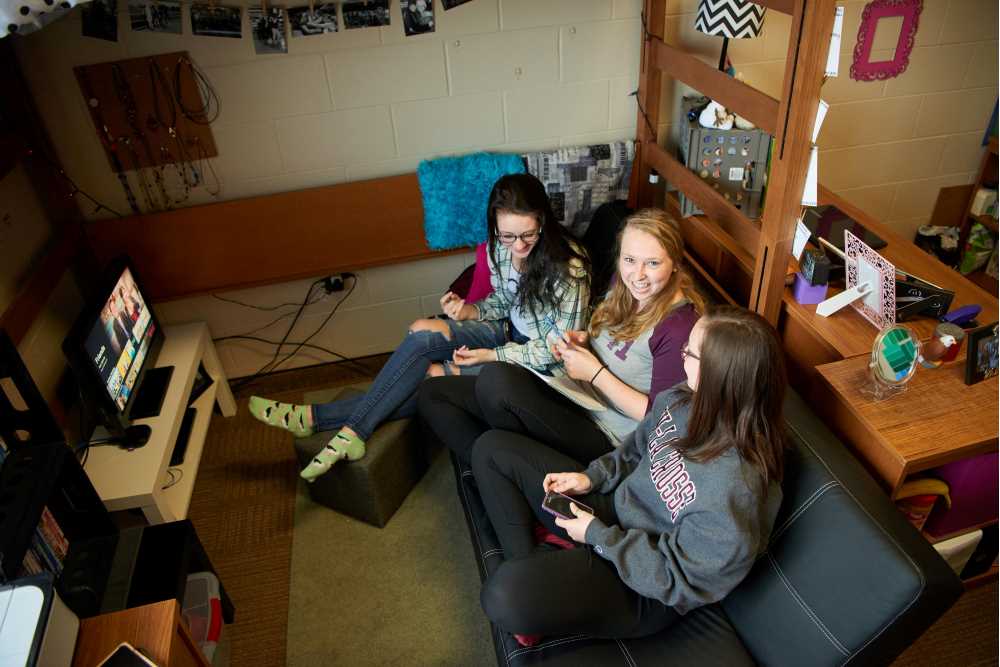 Your RA or resident assistant — that fellow student in your residence hall who helps build community where you live — has lived on campus at least one year prior to you, so they've gone through the first-year experience and know about the opportunities available. Use that knowledge, advises Carty.
"Lean into these folks," she explains. "When your RA says the hall is invited to go to an event together … take that opportunity, especially at the beginning of the semester when the class load is lighter and there is more time to explore."
Search for student orgs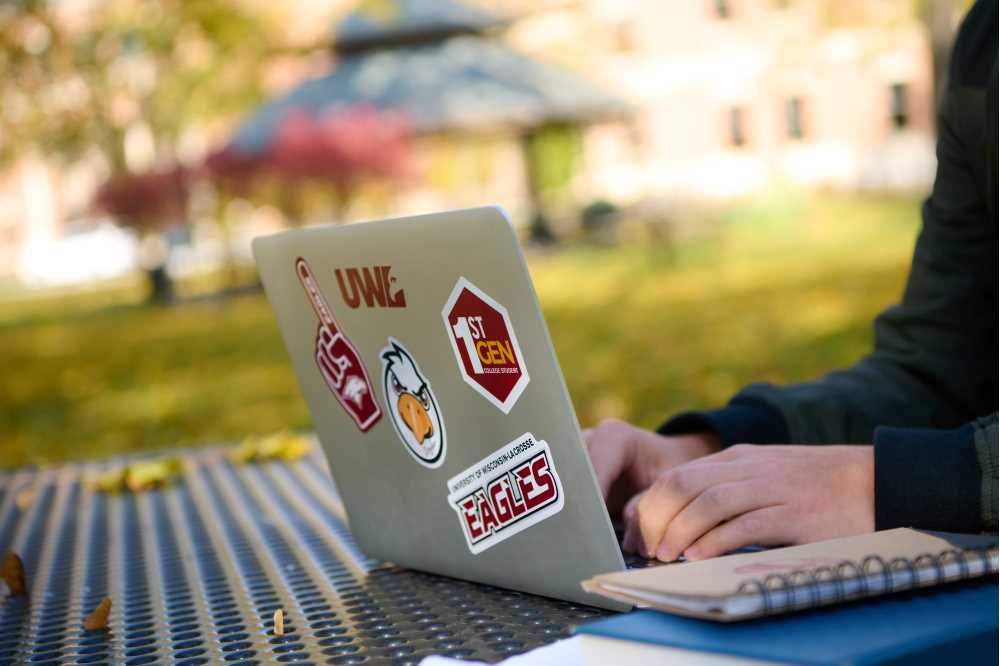 If you miss attending one of the introductory events, prefer email to face-to-face meeting, or just don't get a chance to find the organization you're looking for at an event, try doing a Google search or search the school's website to see what's available for student organizations.
UWL has about 200 student organizations all listed on the MyOrgs website. Clubs come in all categories and sizes whether dedicated to service, social activism, academics, spirituality, sports and more. Whether you want to boost your resume or find folks who share a similar interest, you can find that in a student organization. And, if you aren't interested in what's offered, you can start your own club with a total of four other UWL students, explains Stilwell.
"Want to have fun and meet people? Want to build a solid community around you or propel yourself into a career? This is what student organizations offer," says Stilwell.
College is about starting anew — you don't have to do what you used to do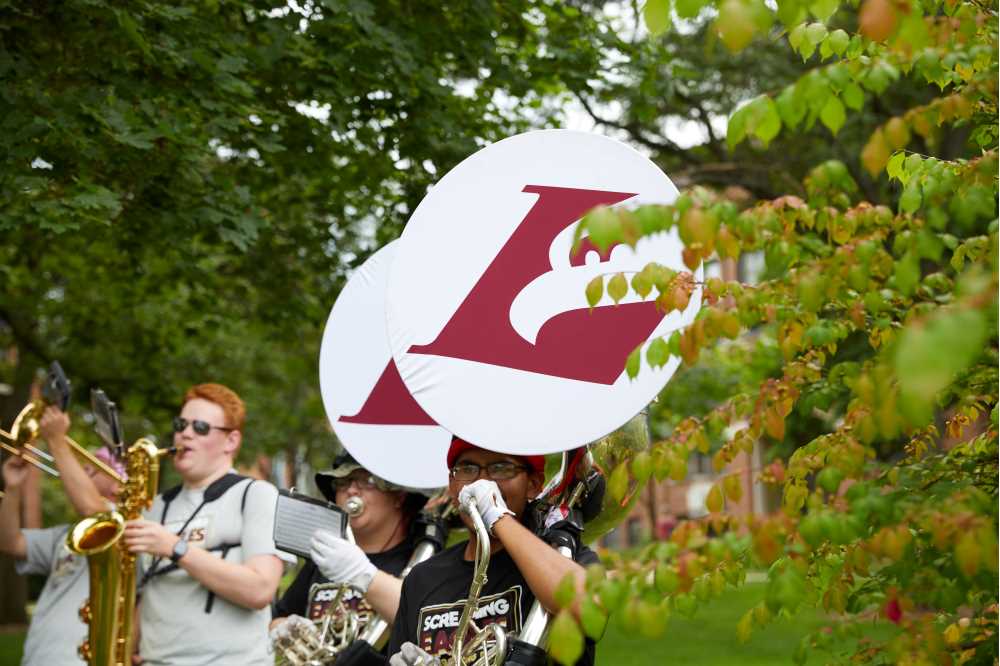 The activities you participated in during high school may lead you on the path to what you want to pursue in college, but it doesn't have to, says Carty. And if you weren't involved in high school, now might be the time you decide to simply because more opportunities exist. You didn't have a fishing club in high school? Well, now, you might find that you do.
Your interests can change over time, and you can follow them, adds Stillwell. So, it's OK to pivot and try something different in college. Give yourself permission to branch out. Note: There is rarely a prerequisite to joining a student org. in college.
Carty also notes that the cliques of high school tend to dissolve in college. No one group is considered "the cool group" or the "brainy group." And, because colleges are typically much larger than high schools, no one will likely be keeping tabs on the groups you join anyway.
"No matter what club you are interested in joining, there is no judgement," she says.