Posted 10:14 a.m. Wednesday, March 8, 2023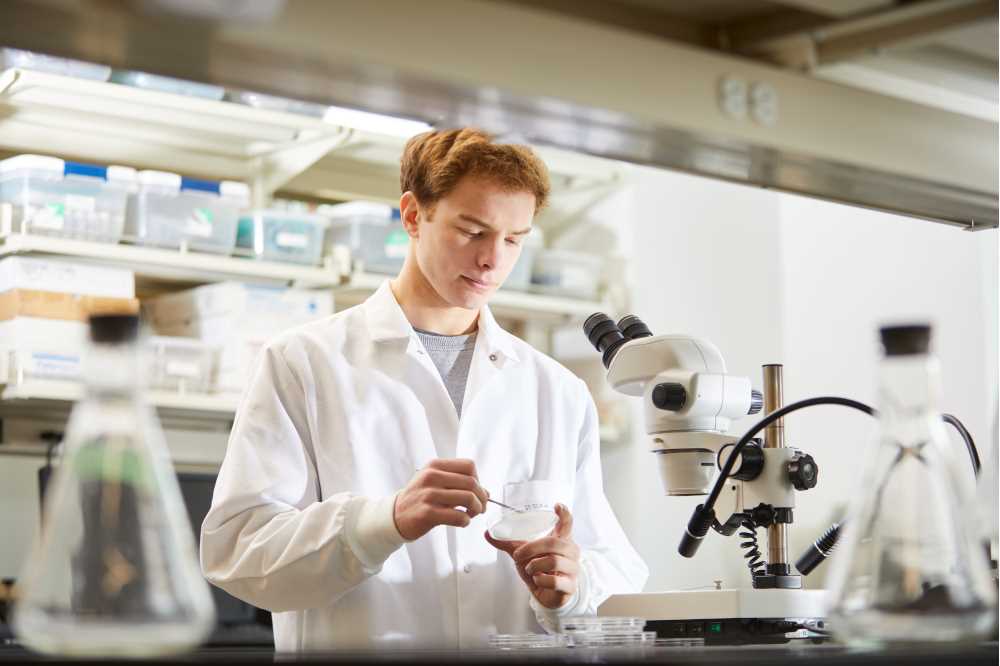 Learn about what a medical technologist does, and the skills needed for this profession
Employers may call them different things in job listings —medical technologist, medical laboratory scientist or clinical laboratory scientist, but these professions are the same thing. These professionals all perform laboratory tests that help medical professionals diagnose and treat patients.
If you are interested in this type of work, you can look for university programs in medical technology, medical laboratory science, or clinical laboratory science. Learn more about UW-La Crosse's Clinical Laboratory Science program.
What is a medical technologist?
Medical technologists work in a hospital laboratory where they perform complex biological, microbiological, and chemical tests on patient samples. They use, maintain, and troubleshoot sophisticated laboratory equipment used to perform diagnostic tests. They analyze test results and discuss them with medical staff. They also possess the skills required for molecular diagnostic tests based on DNA and RNA technologies. In addition, they find opportunities in test development, experimental design, administration, and education.
What is a medical technologist degree?
A medical technologist degree is a bachelor's level degree, which includes many laboratory-intensive courses. As part of this degree, the student completes a practicum experience where they acquire hands-on training for this career.
What is the difference between a medical technician and a medical technologist?
The main difference is a medical technician has completed an associate level degree in the discipline, while a medical technologist has completed a bachelor's level degree in the discipline. Medical technologists can perform more complex lab testing and often can advance into supervisory level positions.
What are the skills of a medical technologist?
Specific skills medical technologists possess include the ability to:
• Identify infectious agents such as bacteria, viruses, fungi, and parasites
• Analyze blood to detect disorders such as leukemia, anemia, and hemophilia
• Measure for the presence of antibodies in blood to indicate infection with agents like HIV
• Assure the quality of blood for transfusions
• Performing phlebotomy, a procedure where blood is taken from a vein using a needle
General skills a medical technologist possesses includes:
• Maintaining proficiency using instrumentation and equipment
• Troubleshooting equipment and instrumentation
• Comparing and selecting appropriate laboratory methods and instruments
• Utilizing problem solving skills
• Assuring the quality of test results
• Tracking test results for individual patients
• Providing physicians with information on the validity and significance of test results
• Supervising other laboratory personnel