Posted 3:36 p.m. Wednesday, June 9, 2021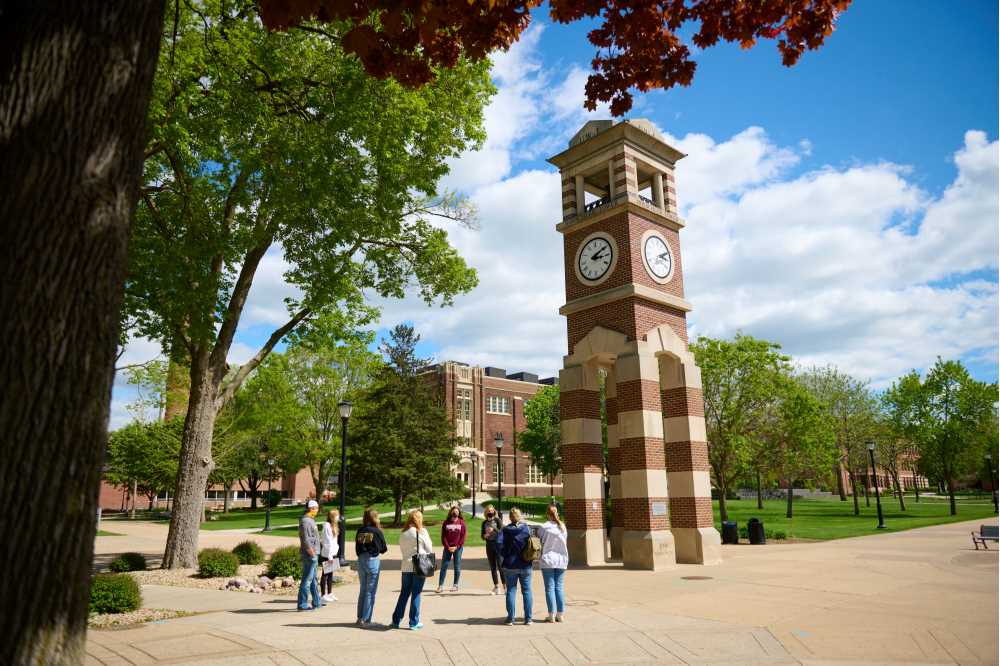 Six reasons you won't regret going on a college tour this summer
Over the past year, we've seen that it is possible to visit a college campus virtually. Schools across the country adapted during the pandemic to provide virtual tours and even narrated drive-thru options for prospective students and families.
While many of those offerings still exist this summer, a virtual tour will never replace the experience of setting foot on campus grounds in person. Admissions staff at UW-La Crosse recommend visiting a handful of colleges and universities prior to applying to make sure the campus meets your expectations. And they recommend visiting in person if you can. You'll meet a wider variety of people and see much more of campus and your potential future hometown. Plus, you'll get all of your questions answered about campus life, student resources, the cost of attending, and the application and admissions process. And you'll benefit from the additional questions from your peers.
Top reasons to visit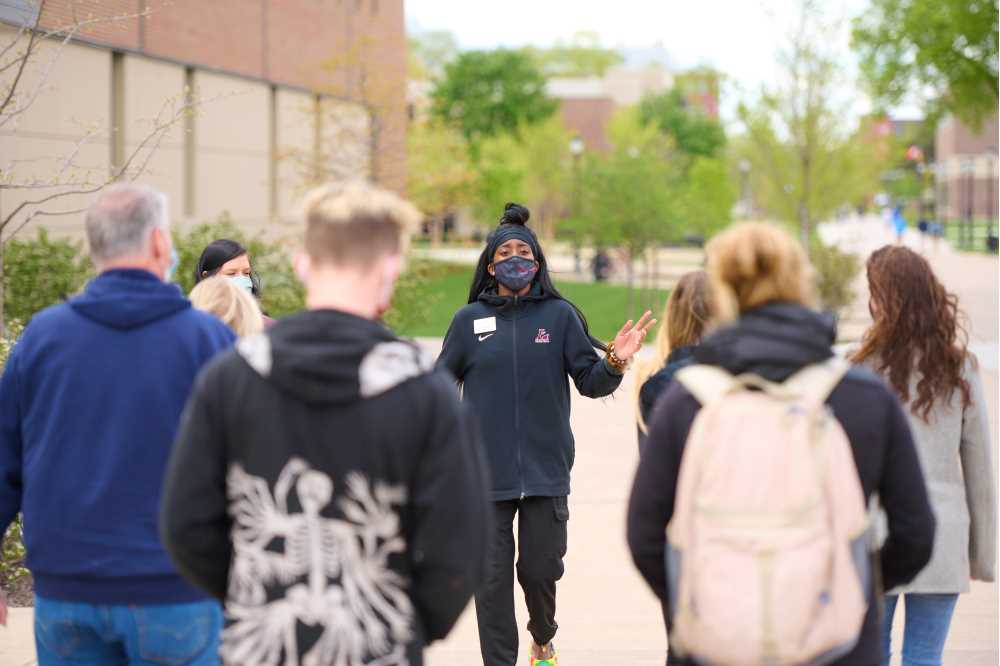 1. College towns are cool.
Some of the most fun cities in the U.S. are home to universities. A college visit is a great excuse to explore a new city in your region. Be sure to plan some stops downtown and at nearby attractions before or after your tour. Remember, this is the city where you may be spending the next few years of your life. La Crosse, Wisconsin, has many features that would be difficult to absorb from a computer screen such as a lively downtown, beautiful bluffs, and the winding Mississippi River. It's also a hotspot for foodies and adventure enthusiasts, alike.
2. You'll get a feel for campus.
If you've been thinking about college, you're probably checking out a few schools online. But there's a big difference between perusing a website and setting foot on campus. Most students have trouble explaining the intangible qualities about a campus that helped them decide it was right for them. Instead, they often "just knew" during the visit. "The best way to get a true feel for a campus is to come for an in-person visit. Whether you are coming for a campus tour or just walking around on your own, you really cannot recreate that experience online," shares UWL Assistant Director of Admissions Sam Pierce.
3. You don't have to go far.
If you are just easing back into the world of travel, you won't have to go far to find a college to visit. Map it out and you'll likely find that many schools are within an hour-to-two-hour drive from major metropolitan areas — perfect for day trips or long weekends. If you're in the Midwest, La Crosse is centrally located between many larger cities. It's a short drive from Madison (140 miles), Milwaukee (200 miles), Minneapolis (150 miles), Rochester (75 miles), and Eau Claire (85 miles).
4. Be a step ahead of application season.
Wouldn't it be nice if you had visited all the colleges you were interested in prior to the kickoff of application season in the fall? Then, while you're busy writing your essays and gathering recommendations, you don't also have to schedule a college tour. Use the summer months to get ahead of the game and know what you want prior to applying.
5. The weather is in your favor.
Everything is a little more fun in the sunshine! Right now, at least in Wisconsin, green spaces are truly green and flowers are in full bloom. You can schedule a college visit any time of the year, but it may be more enjoyable without the rain, sleet, or snow.
6. Visiting colleges is easy to do.
Scheduling a summer of college visits can be accomplished right from home. Most offer online registration and variety of event options at different days and times. Find what fits for you, sign up, and show up ready to listen and learn — It's really that easy! To schedule a visit to UW-La Crosse go to uwlax.edu/admissions/visit-us.