Posted 4:30 a.m. Thursday, May 5, 2022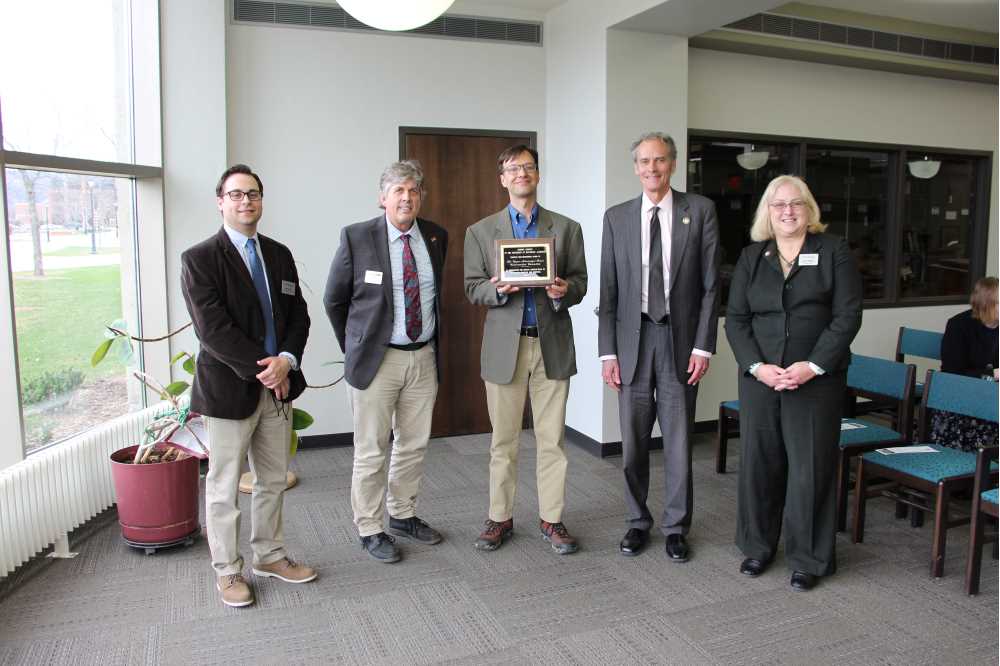 Congratulations to the 2022 award recipient, the Upper Mississippi River Conservation Committee
By David Mindel
After a hiatus due to the pandemic, the Eugene W. Murphy Library Special Recognition Award is back, and this year it honors the Upper Mississippi River Conservation Committee (UMRCC). Created in 1943 to promote interagency conservation cooperation on the Upper Mississippi River, the UMRCC's membership includes natural resource managers from states that share a border with the Upper Mississippi River.
The connection with Murphy Library began in 2017 after the UMRCC reached out about finding a permanent home for their own library of materials and the prospect of making those materials available online. After numerous meetings, discussions, emails and negotiations, 70 boxes of publications and research arrived at Murphy Library, and the project commenced.
Fast forwarding to 2022, this partnership has yielded countless benefits for both Murphy Library and the UMRCC, not to mention UW-La Crosse, the research community and the general public. Not only have these benefits taken the form of access to unique and significant scientific, environmental, recreational and economic information related to the Upper Mississippi River, but over the last five years, the UMRCC has contributed over $18,000 to this project, ensuring the success of this collaboration.
To date, over 90% of the collection has been digitized, with over 200,000 pages of scanned materials freely available online in the Murphy Library Digital Collections.
Murphy Library is pleased to recognize the UMRCC and their efforts in making this project a success. The 2022 Eugene W. Murphy Library Special Recognition Award was presented to the UMRCC at the Murphy Award Ceremony on Wednesday, April 27, 2022 with remarks given by Library Department Chair David Mindel, Murphy Library Director John Jax and Chancellor Joe Gow. Brian Nerbonne, UMRCC President, accepted the award on the Committee's behalf.
Learn more about this unique collaboration and view the UMRCC collection on the Murphy Library website.